Field and indoor meetings
Scroll down to find out about our main national botany meetings this year across Britain & Ireland.
Some are General meetings suitable for everyone, beginner or expert; some are focused on Training, or Recording for Atlas 2020, and some are aimed at the more experienced botanist (these are marked 'Specialist').
Most are free to attend and you don't need to be a BSBI member, although if there are more applicants than spaces available, we reserve the right to prioritise our members.
You can also find out about botany meetings in your area by checking our Local Botany page.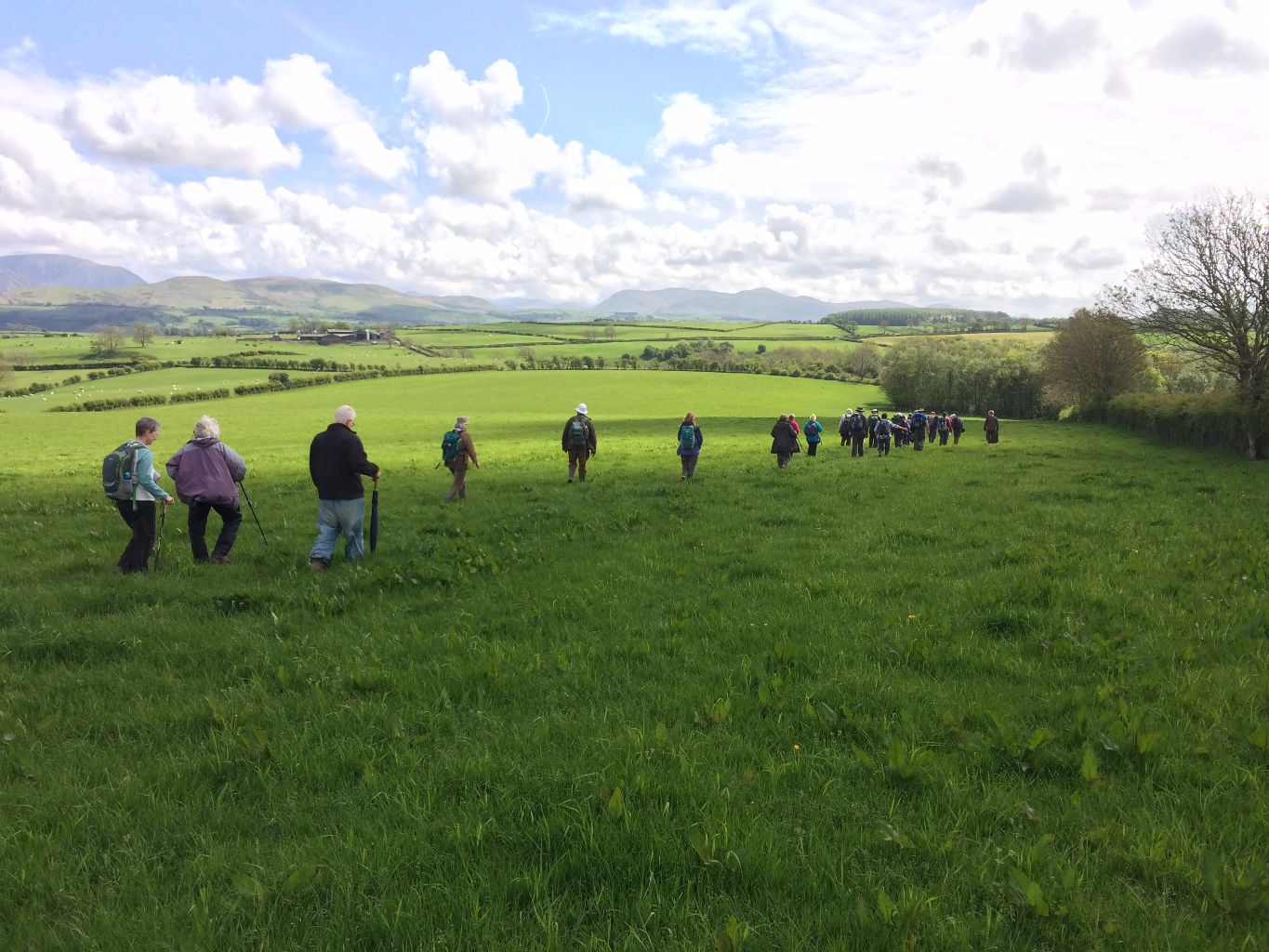 BSBI Meetings 2018
Dates for the next New Year Plant Hunt will be announced here on 1st December. The event will cover four days over the holiday period and will include 1st January 2019.
BSBI Meetings 2019
Friday 3 to Monday 6 May (Specialist)
Taraxacum training and recording workshop, Brandon, Suffolk (v.cc.26, 28, 29)
Leaders: John Richards and Tim Rich
This is the seventh successive long weekend dedicated to the genus Taraxacum. Brandon is conveniently placed so that recording can take place in vcc. 26, 28 and 29 and is close to Breckland, rich in Erythrosperma species, while it is expected that neighbouring wetlands will yield some Celtica and Palustria species. Neither Norfolk nor Suffolk have enjoyed much intensive Taraxacology in recent decades. We will use the Church Institute Village Hall, 50 London Road, Brandon as a centre and for evening studies. Brandon has several eating places as has nearby Thetford. There will be a levy of £20 to pay for facilities. Email hightreesgarden@btinternet.com if interesting in attending or for further information. Tim Rich plans to hold an introductory workshop during Friday 3rd May for beginners: if you are interested in attending this, please email Tim.Rich@sky.com
Saturday 11 & Sunday 12 May (Recording)
On Saturday we will explore Widdybank Fell and hopefully see most of the early-flowering Teesdale rarities in flower. We will also demonstrate how we are recording for Margaret Bradshaw's 'Upper Teesdale Special Flora and Conservation' project. On Sunday we will use this method to record locations of rare plants along a particularly rich section of the River Tees riverbank. Numbers are limited to 16. To book contact John O'Reilly at john@ptyxis.com or 3 Station Cottages, Lambley, Brampton CA8 7LL.
Tuesday 14 May (General/Recording)
Clackmannanshire village, Perthshire (v.c.87)
Joint BSS/BSBI/PSNS (Perthshire Society of Natural Science) Urban Flora meeting. For more information and to book contact Liz Lavery eldlavery@outlook.com. This excursion will collect records for the Urban Flora of Scotland from within the village boundary.
Tuesday 21 May to Thursday 23 May (General)
Welsh AGM, Llanelli, Carmarthenshire (v.c.44)
The Welsh AGM will be based at the 4-star Stradey Park Hotel, Llanelli, Carmarthenshire. A booking form will be included with the January issue of BSBI News (for members only) and online payment will be possible. More details will appear here and on the Welsh AGM webpage when available.
Thursday 6 June (General/Recording)
Conon Bridge, Easter Ross (v.c.106)
Leaders: Brian Ballinger and Mary Dean
This is a joint meeting with the Botanical Society of Scotland which will contribute to the BSBI Atlas and also to the BSS urban flora project. Conon Bridge is a village lying at the outflow of the River Conon into the Cromarty Firth. We are likely to explore three areas in particular, firstly the footpath along the urban edge to the railway station and then upstream along the wooded bank of the River Conon. Finally we would follow the path downstream onto the periodically flooded island. The paths are generally level although may be damp in places. We would be searching in particular for species not refound since 2000 and also review the unusual aliens on the island such as Rudbeckia lacianata (Coneflower) and Physocarpus opulifolius (Ninebark). Bookings to Brian Ballinger brian@garrickwood.org.uk
Saturday 8 June (Training)
Sedges at Roudsea Wood & Mosses NNR, Westmorland (v.c.69)
Leader: Mike Porter
Roudsea Wood & Mosses is a complex area comprising four main habitats: coastal saltmarsh, acid woodland, limestone woodland and lowland raised mire. It is a rich and fascinating site and we will be visiting all the habitats listed.
Among the sedges we expect to see are Carex acutiformis, C. x boenninghausiana (C. paniculata × C. remota), C. digitata, C. elongata, C. flava (and its hybrid with C. demissa), C. elongata, C. laevigata, C. pallescens, C. paniculata, C. pseudocyperus, C. remota, C. vesicaria and, on the saltmarsh, C. distans, C. extensa and C. otrubae. Many other interesting plants occur on the reserve, including Dryopteris carthusiana (Narrow Buckler-fern), Ophioglossum vulgatum (Adder's-tongue), Osmunda regalis (Royal Fern), Sorbus lancastriensis (Lancastrian Whitebeam) and Thelypteris palustris (Marsh Fern).
Numbers are limited to 15 to minimise damage to fragile habitats.  All sedge enthusiasts are welcome, whether experienced or not. Meet at 10.30 am at the parking place at SD329826 reached by following the minor road west immediately south of the bridge over the R. Leven south of Haverthwaite. There is limited parking so please share transport wherever possible.
This will be a full day outing so please bring packed lunch. The distance to be covered will not be great - five kilometres at the most but the going may be rough and very wet in places. Wellies or waterproof boots are essential. To book a place or request more details contact Mike Porter, preferably by email, carexmike@yahoo.co.uk; landline 016973 43086, mobile 07803 349 861.
Sunday 9 June (General)
Rothamsted Research, Harpenden, Herts (v.c.20)
Leader: Ian Denholm
A rare opportunity to get up close to two of Rothamsted's world-famous 'classical' long-term experiments, which as well as supporting agricultural research are of considerable ecological and botanical interest. Park Grass (established 1856) explores the effects of different nutrient and liming regimes on the diversity and performance of hay meadow floras, and is particularly impressive at this time of year prior to the first cut. Broadbalk (established 1843) investigates the effects of nutrients and other agronomic practices on wheat production, and has a claim to being the most famous field in the world! One section has been maintained without use of herbicides and contains several nationally scarce arable weeds including Ranunculus arvensis (Corn Buttercup), Scandix pecten-veneris (Shepherd's-needle) and Galium tricornutum (Corn Cleavers), the latter at its only remaining 'native' site in the UK. If time permits there will also be a chance to visit heathland restoration projects on nearby Harpenden Common. Timing and meeting place to be confirmed, but Rothamsted is just south of Harpenden town centre beside the A1081. For logistical reason there will need to a cap on attendees, so bookings will be accepted on a first come first served basis. Please contact ian.denholm@herts.ac.uk.
Sunday 16 June (General)
Soar Mill Cove and Bolt Tail, Devon (v.c.3)
Leader: Roger Smith.
A joint meeting with the Devonshire Association botany section. Meet at 10.30 am at the National Trust car park at Bolberry Down, SX68873855, southwest of Marlborough on the A381 between Kingsbridge and Salcombe. We will explore the coast path southeast to Soar Mill Cove and beyond to the cliff top mires where Carex punctata (Dotted Sedge) was discovered during our last meeting to this area in 2012. In 2007 we relocated Radiola linoides (Allseed) almost 70 years after it had been recorded during a meeting of the Botanical Exchange Club but Centunculus minimus (Chaffweed) has not been found since then. There are some fine populations of Asplenium obovatum (Lanceolate Spleenwort), a number of small annual Clovers and much more. We should also see Rumex rupestris (Shore Dock) at its best Devon location in the Cove though it may it may be too early to see fully developed fruit. The start time may allow people to go on after the meeting has closed to look for Trifolium incarnatum subsp. molinerii (Long-headed Clover). To book and for further information contact Roger Smith r.smith@btinternet.com
Saturday 22 June (Recording)
Hothfield Heathlands, East Kent (v.c.15)
Leaders: Stephen Lemon and other members of Kent Botanical Recording Group
An opportunity to join members of the Kent Botanical Recording Group in updating records for this important Kent Wildlife Trust (KWT) reserve which contains Kent's last four valley bogs, an extensive area of fen and one of its few remaining areas of open heath.  Many of the species, such as Drosera rotundifolia (Round-leaved Sundew), Juncus squarrosus (Heath Rush) and Narthecium ossifragum (Bog Asphodel), though common and widespread throughout much of UK, are extremely rare in Kent as are many of the 17 Carex (Sedge) species listed from the Reserve; and we will be seeing a good population of the nationally endangered Ranunculus tripartitus (Three-lobed Water-crowfoot).  Meet at 10.00 am in Hothfield KWT Reserve car park, east side of Cades Road at TQ 972 458.  For any other information, contact Sue Buckingham at suebuckingham7110@btinternet.com or mobile: 0797 1230840.
Friday 5 to Monday 8 July (Recording)
Uplands, north Kirkcudbrightshire (v.c.73)
Leader: David Hawker
Three upland spines of land running south-north (Corserine, Merrick and Windy Standard) have not been surveyed since 1999 and urgently need recording. This 4 day event aims to re-find many of the upland species of these montane heaths, grasslands, springs and flushes, such as Rubus chamaemorus (Cloudberry), Saussurea alpina (Alpine Sawwort), Hammarbya paludosa (Bog Orchid), Cochlearia pyrenaica (Pyrenean Scurvygrass) and three upland Saxifraga (Saxifrage) spp., at their only known VC sites. The terrain ranges from 200 to about 800 metres altitude and will involve treks of 4-6 km into the areas to be surveyed. A good level of fitness will be needed, while expert help with Hieracium and Euphrasia spp. would be greatly appreciated. If time permits there will be a visit to Silver Flowe NNR. There is ample accommodation in nearby towns and villages (New Galloway, Newton Stewart, Castle Douglas, Dalry).  If there is enough interest in advance it may be possible to secure a holiday cottage. For further information and booking, contact davidhawker3@gmail.com
Monday 8 to Monday 15 July (General/Recording)
Glynhir Recording Week, Carmarthenshire (v.c.44)
Leaders: Kath and Richard Pryce
As in previous years, on most days, participants will be split into small groups to cover as much ground as possible. However, arrangements will be flexible and, on one or two days, the group may stay as one body to visit botanical hot-spots if participants wish. The meeting will cater for both experienced and inexperienced botanists and will provide an opportunity for the informal development of identification skills. Day outings will be tailored to individual needs to cover all skill and fitness abilities.
Glynhir Mansion – Glynhir Road, Llandybie, Ammanford, Carmarthenshire www.theglynhirestate.com – is located about 2km east of Llandybie on the western flank of the Black Mountain at SN640151. The River Loughor runs through the estate and at one point plunges over a 10m waterfall into a rocky gorge where Dryopteris aemula (Hay-scented Buckler-fern), Hymenophyllum tunbrigense (Tunbridge Filmy-fern) and Asplenium trichomanes ssp. trichomanes (Maidenhair Spleenwort) are among the ferns growing on the cliffs. There will be ample opportunity in the timetable to visit the site. Large parkland trees provide the setting to the mansion, including Tilia cordata (Small-leaved Lime), and there remains much scope for further discoveries to be made in the vicinity. The mansion and estate is run by the Jenkins family and provides first class but relaxed facilities including a large common room for evening identification and discussion sessions.
The cost of the week from lunchtime on Monday 8th July to breakfast on Monday 17th July, including bed, breakfast, packed lunches and evening meals, will be approximately £500 (based upon 2017 prices) and will be limited to about 15 participants. Accommodation for part of the week will be charged pro rata. A limited number of en suite rooms are available on a first-come first-served basis.
Please make initial bookings with the leaders Mr & Mrs R.D. Pryce, PryceEco@aol.com Trevethin, School Road, Pwll, Llanelli, Carmarthenshire, SA15 4AL.  Mobile phone no. 07900 241371 as soon as possible, preferably by the end of January but reserve and pay for your accommodation directly with Glynhir by emailing enquiries@theglynhirestate.com or by phoning Katy on 07810 864458.  A 35% deposit will be required by Glynhir on booking.  Please note that the Glynhir bookings website is no longer functional.
Saturday 13 to Friday 19 July (General, Recording)
Annual Summer Meeting, Malham Tarn, Yorkshire (v.cc.63 and 64)
The 2019 Summer Meeting will be based at FSC Malham Tarn. There will be a mix of excursions to important plant areas and visits to under-recorded tetrads for Atlas 2020. Put the dates in your diary now, further details will be posted on the ASM webpage after the 2018 ASM concludes. Booking will open soon, though early expressions of interest are welcome. Contact Jonathan Shanklin jdsh@bas.ac.uk for further information.
Friday 26 to Monday 29 July (General/Recording)
Caerdeon (Residential), Merioneth (v.c.48)
Leaders: Sarah Stille and others
The few days we spend at Caerdeon have become a regular and much enjoyed event in the year's field meetings programme and many participants come back year after year. The purpose of the meeting is to update records at tetrad level for Atlas 2020, particularly in less-visited parts of the vice-county.  Caerdeon is set in its own grounds of 18 acres of secluded woodlands and was visited by Darwin in 1869. He wrote "we have a beautiful House, with a terraced garden and a really magnificent view of Cader [Idris], right opposite."  The house now belongs to Liverpool Hope University and is their Outdoor Education Centre. See: www.hope.ac.uk/caerdeon/. It is fully serviced and the fee [around £155] covers full board, including dinner, packed lunches and bed and breakfast, for three days. Accommodation will be single in dormitory-style rooms or the price will be slightly discounted for people willing to share. A good and plentiful choice of food is available at each meal and people bring their own wine. Evenings may be spent in the workroom where you can safely leave your own laptop and microscope. There is a maximum of about 16 participants. Contact Sarah Stille mossysal@btinternet.com for further details.
Saturday 21 September (General, Specialist)
Cotoneasters, Cherry Hinton, Cambridgeshire (v.c.29)
Leader: Alan Leslie
This joint meeting with the local group will concentrate on the identification of the many species of Cotoneaster in the Cherry Hinton chalk pits near Cambridge. In addition to the Cotoneasters we should also see the local speciality of Seseli libanotis (Moon Carrot). The route up to the top of West Pit, where the plant is best seen is quite steep.  Contact Jonathan Shanklin jdsh@bas.ac.uk to book and for further details.
Information
Our field meetings are a great way to get involved in  botany. Most are open to anyone, although members have priority.
If you want to book on a meeting, please contact the leader well in advance because they will fill up - do not just turn up on the day. The field meetings list on this page is the most up-to-date version, superceding the one in the BSBI Yearbook. 
We only hold the information requested in order to administer the event advertised. We will treat your information as confidential, hold it securely and will never pass it on to third parties. Your information will be deleted within 6 months of the event taking place. The lawful basis for processing this data is defined under GDPR regulations as contractual. You can request to see the data we hold on you at any time and we will remove you from our systems and discontinue contact at your request: just email enquiries@bsbi.org and mark your email 'Unsubscribe'. 
Information for those attending field meetings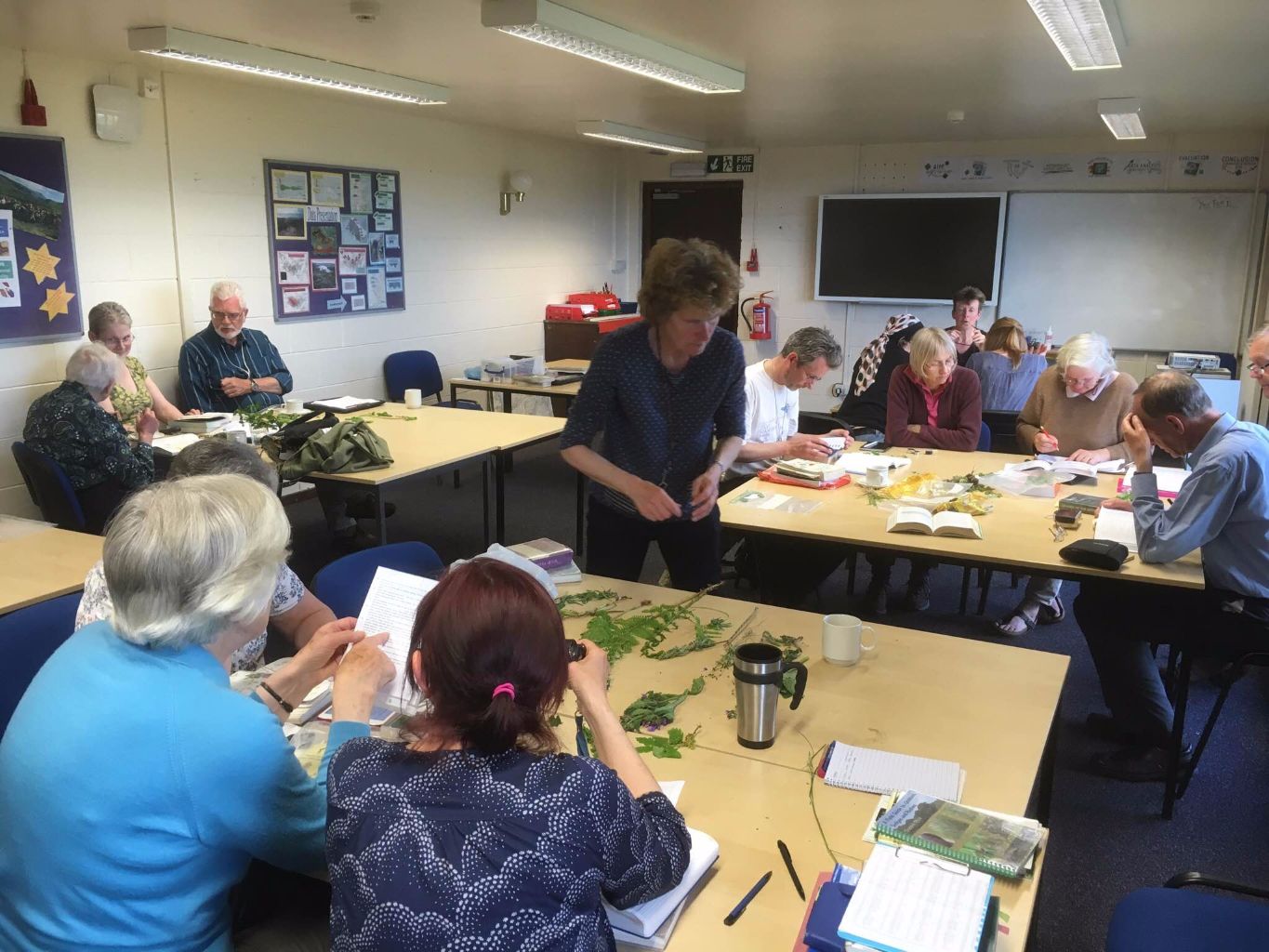 Country Field Secretaries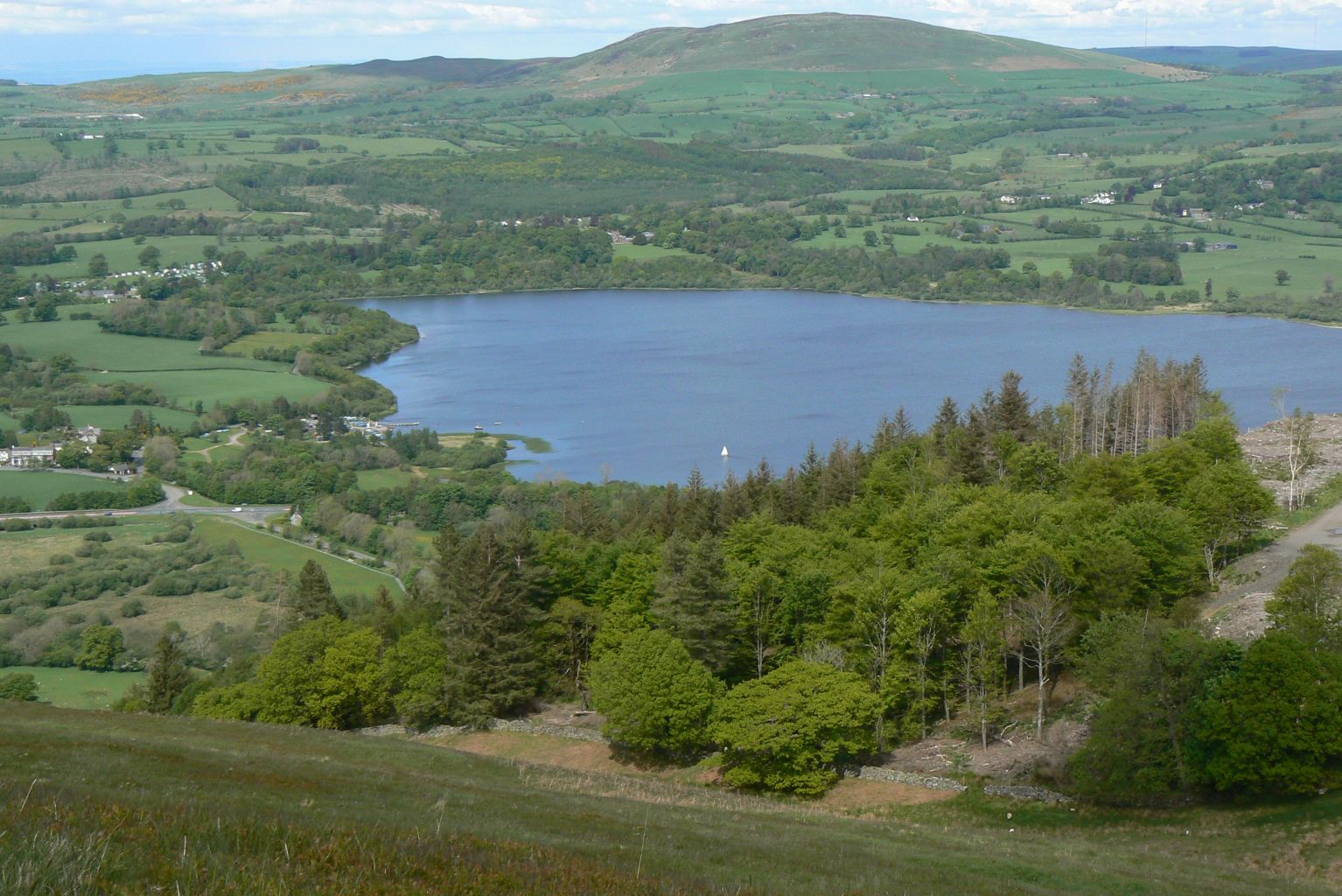 Information for leaders of field meetings