Field and indoor meetings
Scroll down to find out about our main national botany meetings this year across Britain & Ireland.
Some are General meetings suitable for everyone, beginner or expert; some are focused on Training, or Recording for Atlas 2020, and some are aimed at the more experienced botanist (these are marked 'Specialist').
Most are free to attend and you don't need to be a BSBI member, although if there are more applicants than spaces available, we reserve the right to prioritise our members.
You can also find out about botany meetings in your area by checking our Local Botany page.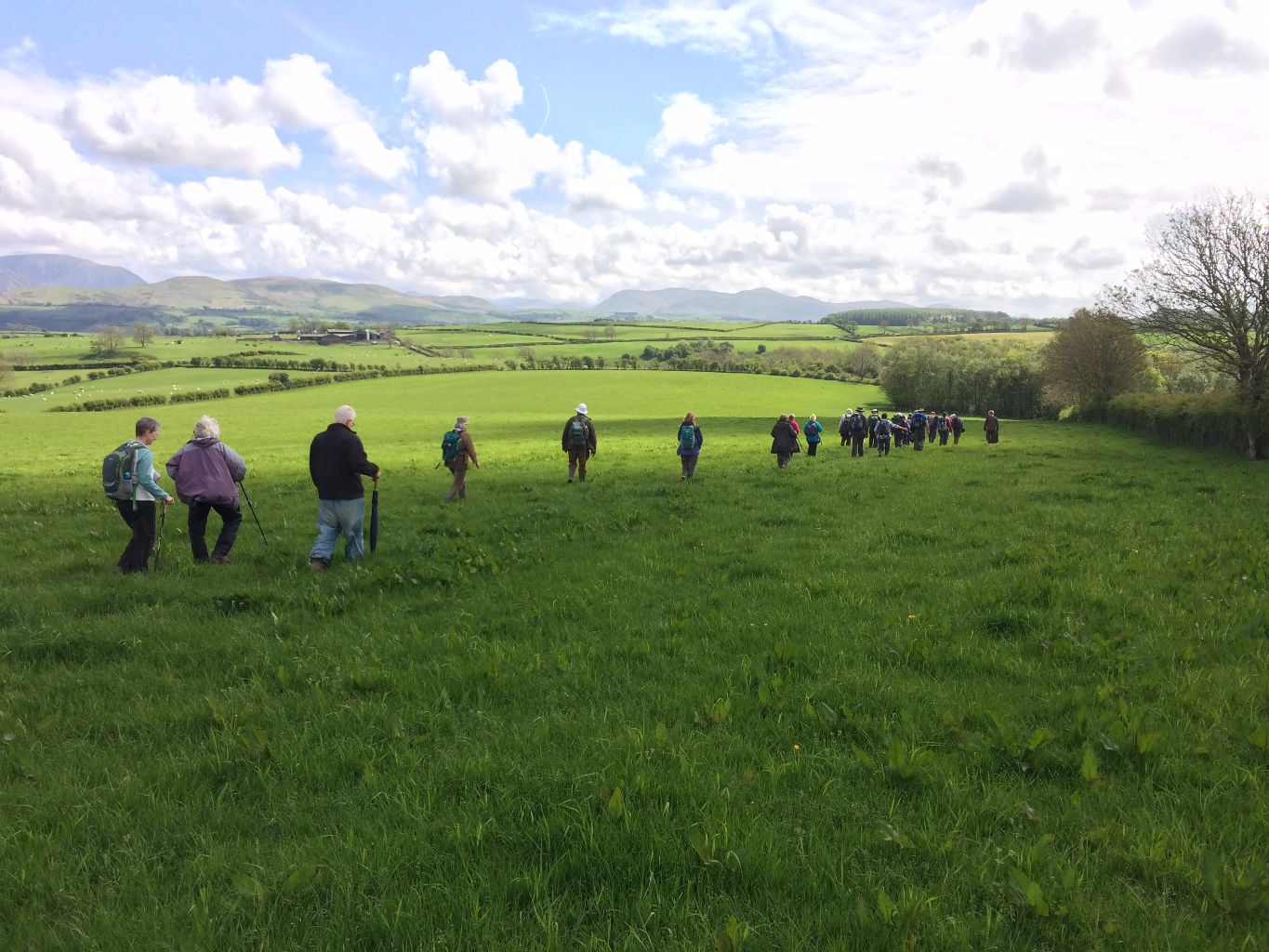 BSBI Meetings 2018
Details for national field and indoor meetings are given in full below; they are also published in the 2018 BSBI Yearbook, available to BSBI members via the members-only area (password required). There is also a 2018 Meetings Diary page (also available as a downloadable pdf) which includes all national meetings and some of the meetings held across Britain and Ireland by local botany groups and county recorders. Details for some meetings are provisional and subject to change. The Meetings Diary is updated regularly by Field Meetings Secretary Jon Shanklin, so please keep an eye on this page for any changes to published schedules.
Friday 12 to Sunday 14 October (General) 
Recorders' Conference, FSC Preston Montford, Shrewsbury (v.c.40)
Bookings have opened for this meeting - find out more on the Recorders' Conference webpage and (if you're a BSBI member) in BSBI News.
Saturday 3 November (General)
Scottish Botanists' Conference at RBG Edinburgh
Formerly known as the BSBI/BSS Scottish Annual Meeting. This will be an exciting day of botanical talks, workshops, exhibits and posters. Details of the venue and other information will be on the BSBI Scotland webpage and the Scottish Annual Meeting webpage.
Saturday 17 November (General)
Annual Exhibition Meeting and AGM, Edge Hill University, Ormskirk, Lancashire (v.c.59)
There will be the usual mix of short talks, displays, posters and book stalls and the chance to meet friends, colleagues and other botanists. All welcome: watch out for more information on the Exhibition Meeting webpage and (if you're a BSBI member) in BSBI News.
BSBI Meetings 2019
Friday 3 to Monday 6 May (Specialist)
Breckland Dandelion Workshop
Leaders: Tim Rich and John Richards
Details will be posted when available.
Saturday 11 & Sunday 12 May (Recording)
On Saturday we will explore Widdybank Fell and hopefully see most of the early-flowering Teesdale rarities in flower.  We will also demonstrate how we are recording for Margaret Bradshaw's 'Upper Teesdale Special Flora and Conservation' project. On Sunday we will use this method to record locations of rare plants along a particularly rich section of the River Tees riverbank.  Numbers are limited to 16.  To book contact John O'Reilly at john@ptyxis.com or 3 Station Cottages, Lambley, Brampton CA8 7LL.
Tuesday 14 May (General/Recording)
Clackmannanshire village (v.c.87)
Joint BSS/BSBI/PSNS (Perthshire Society of Natural Science) Urban Flora meeting.  For more information and to book contact Liz Lavery eldlavery@outlook.com  This excursion will collect records for the Urban Flora of Scotland from within the village boundary.
Monday 8 to Monday 17 July (General/Recording)
Glynhir Recording Week, Carmarthenshire (v.c.44)
Leaders: Kath and Richard Pryce
As in previous years, on most days, participants will be split into small groups to cover as much ground as possible. However, arrangements will be flexible and, on one or two days, the group may stay as one body to visit botanical hot-spots if participants wish. The meeting will cater for both experienced and inexperienced botanists and will provide an opportunity for the informal development of identification skills. Day outings will be tailored to individual needs to cover all skill and fitness abilities.
Glynhir Mansion – Glynhir Road, Llandybie, Ammanford, Carmarthenshire www.theglynhirestate.com – is located about 2km east of Llandybie on the western flank of the Black Mountain at SN640151. The River Loughor runs through the estate and at one point plunges over a 10m waterfall into a rocky gorge where Dryopteris aemula (Hay-scented Buckler-fern), Hymenophyllum tunbrigense (Tunbridge Filmy-fern) and Asplenium trichomanes ssp. trichomanes (Maidenhair Spleenwort) are among the ferns growing on the cliffs. There will be ample opportunity in the timetable to visit the site. Large parkland trees provide the setting to the mansion, including Tilia cordata (Small-leaved Lime), and there remains much scope for further discoveries to be made in the vicinity. The mansion and estate is run by the Jenkins family and provides first class but relaxed facilities including a large common room for evening identification and discussion sessions.
The cost of the week from lunchtime on Monday 8th July to breakfast on Monday 17th July, including bed, breakfast, packed lunches and evening meals, will be approximately £500 (based upon 2017 prices) and will be limited to about 15 participants. Accommodation for part of the week will be charged pro rata. A limited number of en suite rooms are available on a first-come first-served basis
Please make initial bookings with the leaders at the email address below as soon as possible, preferably by the end of January. A 35% deposit will be required by Glynhir on booking. Initial bookings to Mr & Mrs R.D. Pryce, Trevethin, School Road, Pwll, Llanelli, Carmarthenshire, SA15 4AL. PryceEco@aol.com Mobile phone no. 07900 241371
Saturday 13 to Friday 19 July (General, Recording)
Annual Summer Meeting, Malham Tarn, Yorkshire (v.cc.63 and 64)
The 2019 Summer Meeting will be based at FSC Malham Tarn. There will be a mix of excursions to important plant areas and visits to under-recorded tetrads for Atlas 2020. Put the dates in your diary now, further details will be posted on the ASM webpage after the 2018 ASM concludes. Booking will open after the AGM in November, though expressions of interest are welcome.
Friday 26 to Monday 29 July (General/Recording)
Caerdeon (Residential), Merioneth (v.c.48)
Leaders: Sarah Stille and others
The few days we spend at Caerdeon have become a regular and much enjoyed event in the year's field meetings programme and many participants come back year after year. The purpose of the meeting is to update records at tetrad level for Atlas 2020, particularly in less-visited parts of the vice-county.  Caerdeon is set in its own grounds of 18 acres of secluded woodlands and was visited by Darwin in 1869.  He wrote "we have a beautiful House, with a terraced garden and a really magnificent view of Cader [Idris], right opposite."  The house now belongs to Liverpool Hope University and is their Outdoor Education Centre.  See: www.hope.ac.uk/caerdeon/  It is fully serviced and the fee [around £155] covers full board, including dinner, packed lunches and bed and breakfast, for three days. Accommodation will be single in dormitory-style rooms or the price will be slightly discounted for people willing to share. A good and plentiful choice of food is available at each meal and people bring their own wine. Evenings may be spent in the workroom where you can safely leave your own laptop and microscope. There is a maximum of about 16 participants.  Contact Sarah Stille mossysal@btinternet.com for further details.
Saturday 21 September (General, Specialist)
Cotoneasters, Cherry Hinton, Cambridgeshire (v.c.29)
Leader: Alan Leslie
This joint meeting with the local group will concentrate on the identification of the many species of Cotoneaster in the Cherry Hinton chalk pits near Cambridge.  In addition to the Cotoneasters we should also see the local speciality of Seseli libanotis (Moon Carrot).  The route up to the top of West Pit, where the plant is best seen is quite steep.  Contact Jonathan Shanklin jdsh@bas.ac.uk to book and for further details.
Information
Our field meetings are a great way to get involved in  botany. Most are open to anyone, although members have priority.
If you want to book on a meeting, please contact the leader well in advance because they will fill up - do not just turn up on the day. The field meetings list on this page is the most up-to-date version, superceding the one in the BSBI Yearbook. 
We only hold the information requested in order to administer the event advertised. We will treat your information as confidential, hold it securely and will never pass it on to third parties. Your information will be deleted within 6 months of the event taking place. The lawful basis for processing this data is defined under GDPR regulations as contractual. You can request to see the data we hold on you at any time and we will remove you from our systems and discontinue contact at your request: just email enquiries@bsbi.org and mark your email 'Unsubscribe'. 
Information for those attending field meetings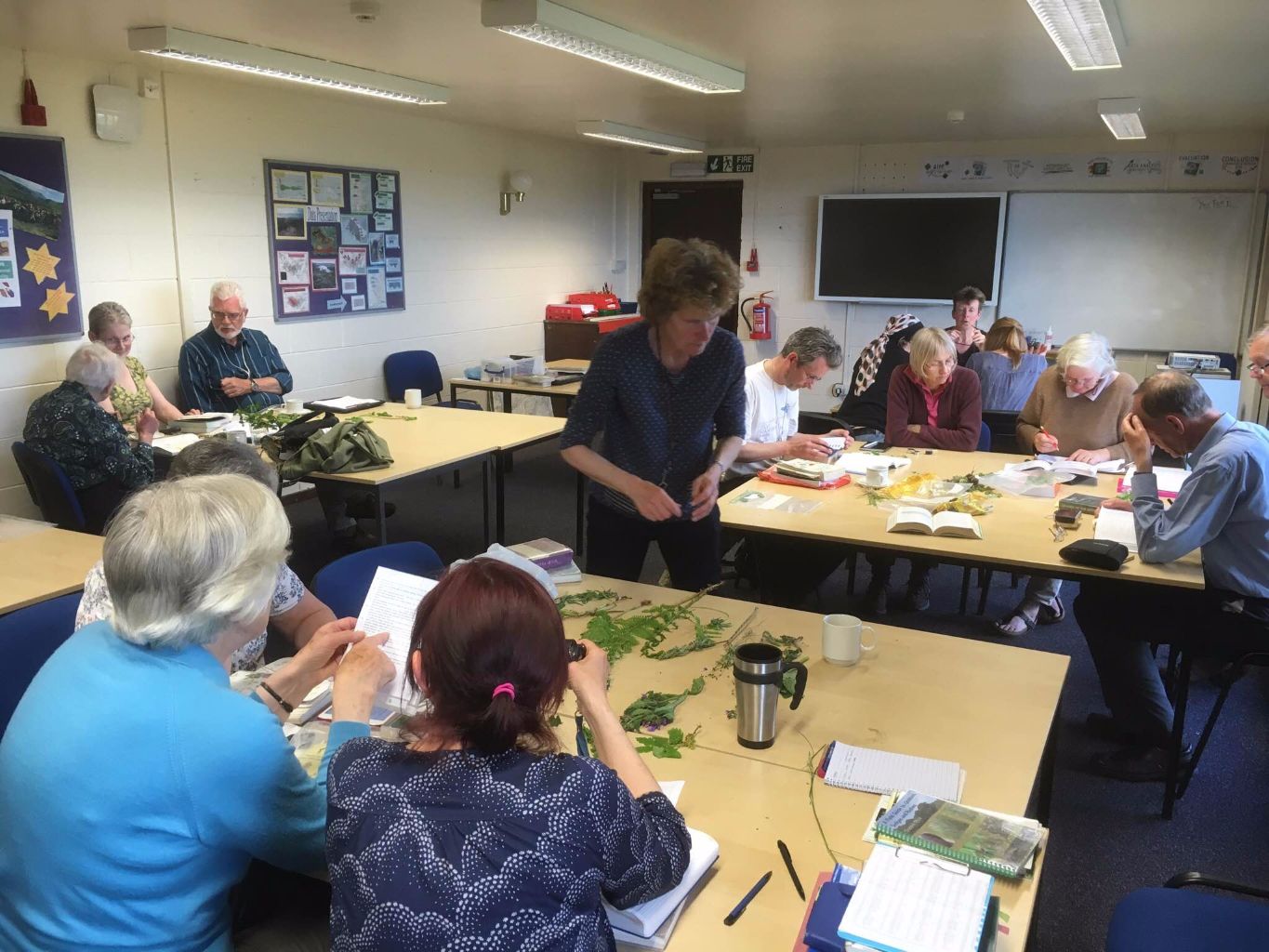 Country Field Secretaries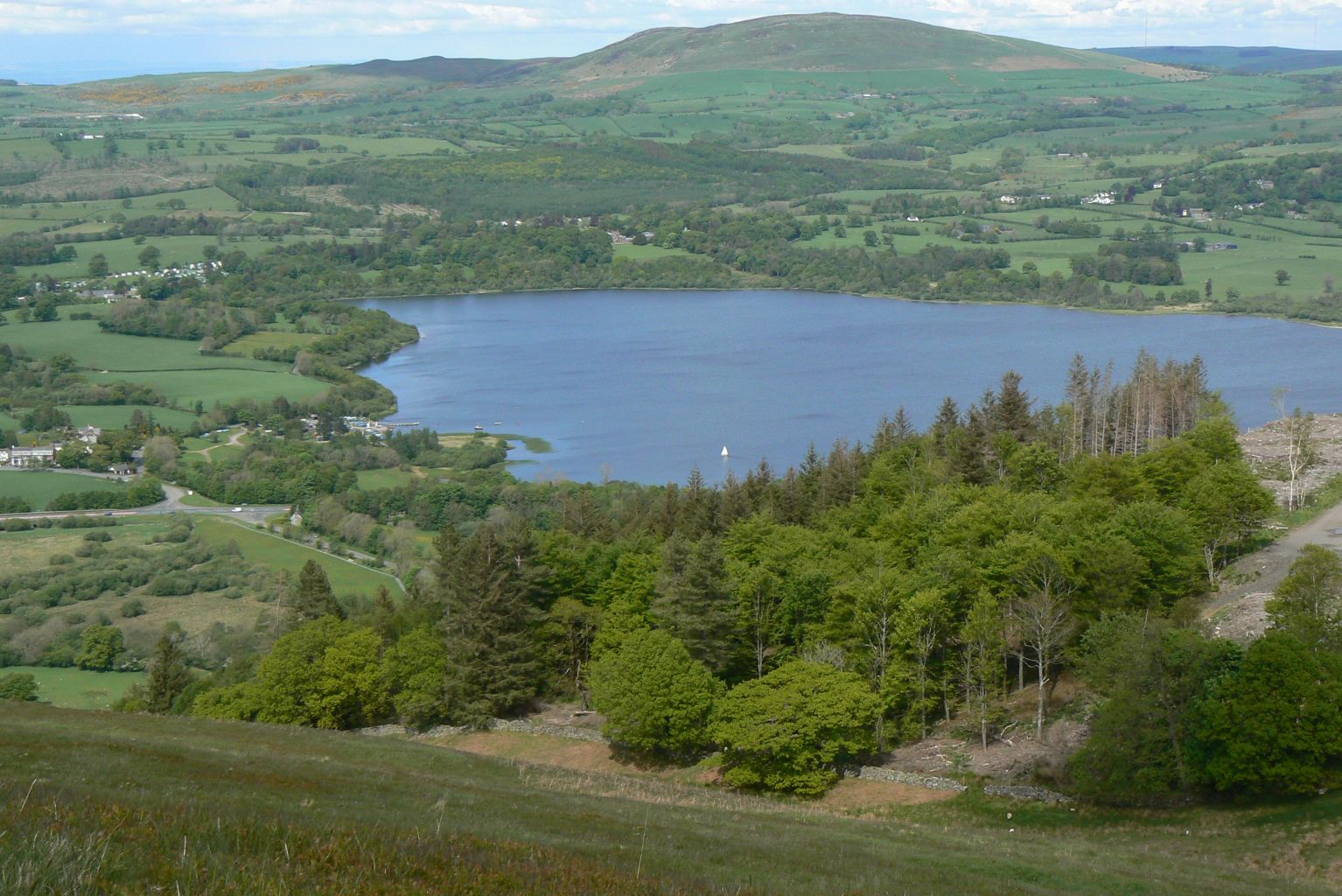 Information for leaders of field meetings