Field meetings and indoor meetings
Scroll down to find out about our main national botany meetings this year across Britain & Ireland. Some are General meetings suitable for everyone, beginner or expert; some are focused on Training, or Recording for Atlas 2020, and some are aimed at the more experienced botanist (these are marked 'Specialist').  Most are free to attend and you don't need to be a BSBI member, although if there are more applicants than spaces available, we reserve the right to prioritise our members. You can also find out about botany meetings in your area by checking our Local Botany page.
Please click on these links to find out more about the BSBI Annual Summer Meeting and indoor meetings such as the BSBI Recorders' Conference, the Scottish Annual Meeting, Irish and Scottish Conferences, the Welsh AGM and BSBI Annual Exhibition Meeting; and don't forget our New Year Plant Hunt.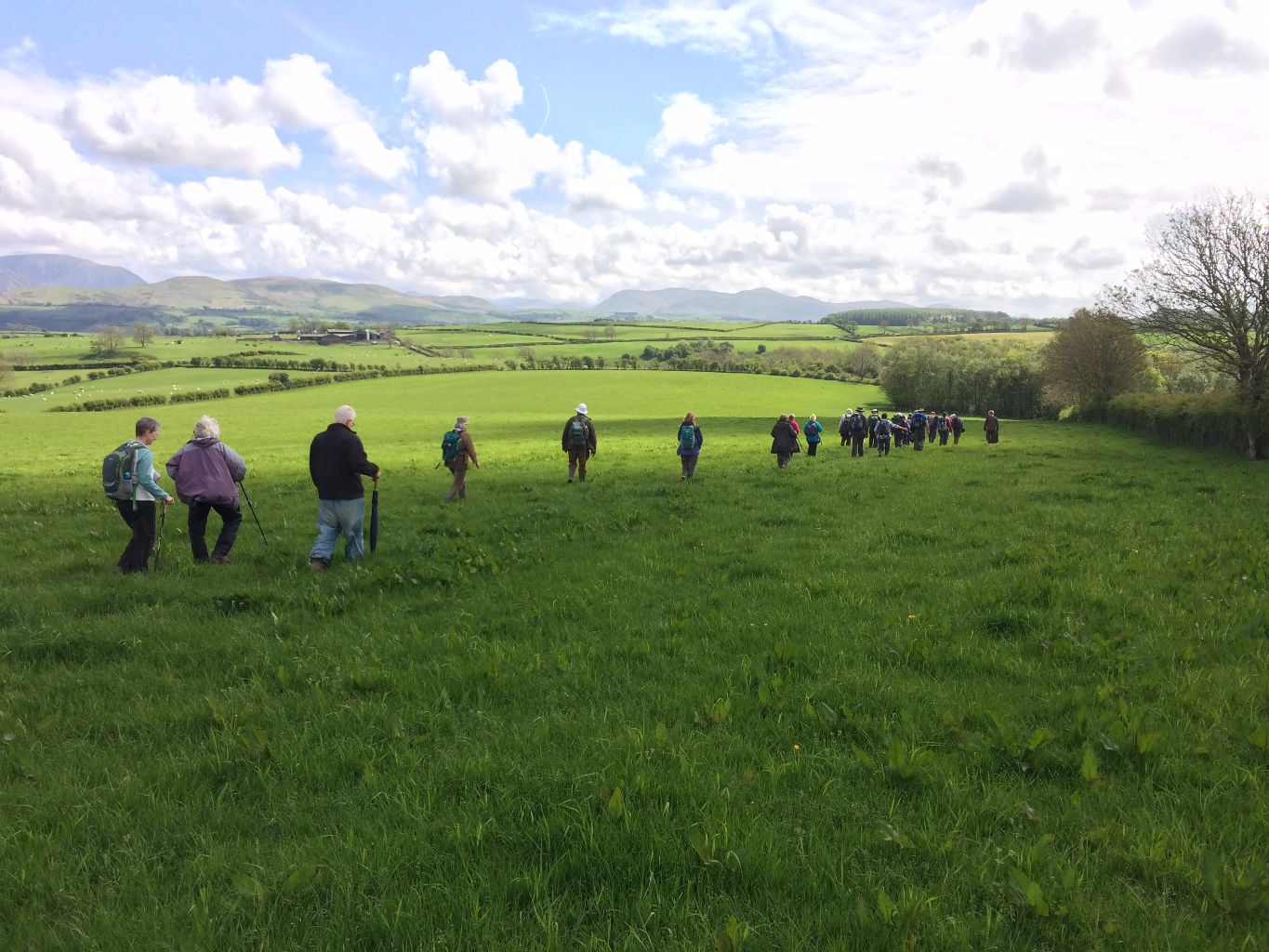 BSBI Meetings 2018
Details for national field and indoor meetings are given in full below; they are also published in the 2018 BSBI Yearbook, available to BSBI members via the members-only area (password required).  There is also a 2018 Meetings Diary page (also available as a downloadable pdf) which includes all national meetings and some of the meetings held across Britain and Ireland by local botany groups and county recorders. Details for some meetings are provisional and subject to change. The Meetings Diary is updated regularly by Field Meetings Secretary Jon Shanklin, so please keep an eye on this page for any changes to published schedules.
Latest updates are given below for: 27 July (Morfa Harlech is cancelled), 22 September (Irish AGM), 12-14 October (Recorders Conference), 3 November (Scottish Annual Meeting), 17 November (AEM & AGM).
Monday 16 to Monday 23 July (General, Recording)
Annual Summer Meeting, Isle of Man (v.c.71)
The 2018 Summer Meeting will be based at King William's College, Castletown on the Isle of Man.  The meeting will include site visits, recording outings, hunts for rare species, talks and ID sessions.  It is also a joint meeting with the British Bryological Society, so there will be a chance to learn about mosses, liverworts and hornworts.  A flyer and links to various travel options are given on the Summer Meeting webpage and we hope to be able to link up members to reduce costs.
Thursday 19 to Saturday 21 July (Recording)
Kelso, Roxburghshire (v.c.80)
Leader: Jeff Waddell
Following on the success of the two previous Atlas 2020 recording field trips based at Hawick and Selkirk, a similar recording meeting is being arranged in late July based in the market town of Kelso.  Kelso is a good base to explore the Scottish counties in the middle Tweed Valley with Roxburghshire to the south and Berwickshire to the north.   The focus of the meeting will be recording tetrads with few or no recent records, but promising habitats.  It is therefore difficult to predict what the highlights may be, but in the area choice habitats include dry acid grassland with Scleranthus annuus (Annual Knawel) and lowland agricultural habitats with a good diversity of arable weeds.  The terrain will be flat, and groups will be arranged according to physical ability, with smaller monad recording units on offer for those who cannot walk far.  We would particularly welcome participation from recorders with expertise in critical groups to improve the recording coverage and beginner and improver botanists are also very welcome.  To book a place and for enquiries contact: jeffwaddell11@yahoo.co.uk
Friday 20 to Monday 23 July (General/Recording)
Caerdeon (Residential), Merioneth (v.c.48)
Leaders: Sarah Stille and others
The few days we spend at Caerdeon have become a regular and much enjoyed event in the year's field meetings programme and many participants come back year after year. The purpose of the meeting is to update records at tetrad level for Atlas 2020, particularly in less-visited parts of the vice-county.  Caerdeon is set in its own grounds of 18 acres of secluded woodlands and was visited by Darwin in 1869.  He wrote "we have a beautiful House, with a terraced garden, & a really magnificent view of Cader [Idris], right opposite."  The house now belongs to Liverpool Hope University and is their Outdoor Education Centre.  See: http://www.hope.ac.uk/caerdeon/  It is fully serviced and the fee [around £155] covers full board, including dinner, packed lunches and bed and breakfast, for three days. Accommodation will be single in dormitory-style rooms or the price will be slightly discounted for people willing to share. A good and plentiful choice of food is available at each meal and people bring their own wine. Evenings may be spent in the workroom where you can safely leave your own laptop and microscope. There is a maximum of about 16 participants.
Residents can arrive at the Centre after about 5 pm or we may be offered an extra optional night on the Thursday [19th] with Continental breakfast and packed lunch. We often arrange a meal in Barmouth together that evening. We meet at 10.30 am on Friday 20th (bring lunch) and go straight out into the field.  Later arrivals may join a planned afternoon walk.  Each day there will be walks of varied difficulty on offer, or people may like to follow their own recording inclinations.  Local habitats include dune systems, broad-leaved sessile oak woodland, lowland heath, blanket bog, riverine habitats, montane, etc.
We pack up and leave the Centre after breakfast on Monday 23rd for the last day's field trip.  This meeting could also link with the proposed field day in Morfa Harlech, on Friday 27th July.  Bookings in the first instance to Sarah Stille preferably by email mossysal@btinternet.com or by post to 38, Foregate, Preston PR2 8LA; phone 01772 718249 or 0777 893 2268.  Further details will be sent nearer the time.  A minimum deposit of £35 will be required to confirm your booking, with the balance to be paid before 30th June. *STOP PRESS* Bookings for this meeting have now closed.
Saturday 21 and Sunday 22 July (Recording)
The Causeway Coast, Co. Antrim (v.c.H39)
Leader: David McNeill
The aim of this meeting is to record in two spectacular north-coast hectads which have been under-recorded since 2000.  On Saturday, we will follow the long-distance coastal path from Dunseverick to the Giant's Causeway.  On Sunday, we will visit the White Rocks and Ramore Head.  Meeting at 10.30am on both days: Saturday at the Dunseverick Castle car park (C98704450) and Sunday at the bottom White Rocks car park (C88354072).  A packed lunch and waterproof clothing will need to be carried on Saturday.  Strong footwear is recommended on both days.  There is a wide range of overnight accommodation available in and around Portrush or Bushmills.  It is hoped that we might be able to book a local restaurant for an evening meal on the Saturday.  There is also the opportunity of a visit to the magnificent cliffs of Fair Head (hectad D14) on Friday 20 July for those who like to botanise on the edge.  For more information, or to express interest in the Saturday evening meal and/or the Fair Head trip, contact David McNeill on dw.mcneill13@gmail.com or 07599 902076.
Monday 23 to Monday 30 July (Recording/Training)
Glynhir Rubus and Recording Week, Carmarthenshire (v.c.44)
Leaders: Rob Randall, David Earl, Kath and Richard Pryce
Full details and how to book are available here.
Tuesday 24 July (Recording)
Llanbrynmair, Montgomeryshire (v.c.47)
Leader: Gill Foulkes
Join Montgomeryshire Flora Group to record in SH80S (at monad level) - across open access land and along footpaths (some bog and upland).  Meet at 10.00 am promptly in Llanbrynmair car park (toilets available and cafe opposite car park). Some car sharing to field site will probably be necessary as parking is limited.  Bring packed lunch and usual field kit for an all-day meeting. Please contact gillian.foulkes@yahoo.co.uk (Tel. 01650 511821) beforehand if you are planning to attend.
Saturday 28 July (Training)
St Cyrus NNR (v.c.91)
Especially for beginners & improvers
Leaders: Faith Anstey and Aileen Meek
Last year's meeting based on the concept of 'finding the family first' was a great success, so we are holding two of these meetings in 2018.  They are designed to help beginners and improvers, especially participants of BSBI/Plantlife Plant Families Workshops; anyone is welcome to attend but experienced botanists may find themselves pressed into service to help beginners!  The emphasis will be on learning how to pursue identifications in the field, by means of plant families. It will be an advantage to have a copy of the Pocket Guide to Wildflower Families – which will be available on the day – as well as your favourite field guide. The area chosen for this more northern meeting (the other being in Perthshire on 4th August) is a National Nature Reserve, rich in species from common families and also in rare specialities of sand dune and saltmarsh, so there will be more than enough for us to study and identify.  Meeting place is at the St Cyrus NNR car park at 10.30am.  Further details from faithanstey@gmail.com
Saturday 4 August (Specialist/Training)
Rose identification, Castlemorton Common, Worcestershire (v.c.37)
Leader: Roger Maskew
The purpose of this meeting is to study certain southern species, specifically those in subsect. Caninae (R. canina, R. corymbifera, R. squarrosa, R. tomentella and R. stylosa). There will also be a chance to see a few of the local hybrids.  At the end of the meeting for those members who wish to see Worcestershire's only known bush of R. agrestis we will take a 10 minute drive to Malvern Common.
Castlemorton Common straddles the B4208 Great Malvern to Gloucester Road, and lies just south of the village of Welland (SO796400).  Those attending should leave the village in a southerly direction, and after crossing the common for some 400m, turn right (SO789392) onto a narrow surfaced road, and after 200m meet on the side of the road where there is ample parking space.  There are no local facilities, so food etc. should be brought.  Numbers will be limited to fifteen.  Those wishing to attend should contact Roger Maskew by email, h.maskew@btinternet.com, or by post (plus SAE) at Coppice House, Bannals Lane, Stoke Bliss, WR15 8RZ
Saturday 4 August (Training)
Ballinluig, Perthshire (v.c.89)
Joint with PSNS, for beginners & improvers
Leader: Faith Anstey
Last year's meeting based on the concept of 'finding the family first' was a great success, so we are holding two of these meetings in 2018.  They are especially for beginners and improvers, including participants of BSBI/Plantlife Plant Families Workshops and members of the Perthshire Society of Natural Science, but anyone is welcome to attend.  The emphasis will be on learning how to pursue identifications in the field, by means of plant families.  It will be an advantage to have a copy of the Pocket Guide to Wildflower Families – which will be available on the day – as well as your favourite field guide.  The area chosen is rich in examples of common species from many different families, with one or two rarities thrown in for extra interest, besides being a very pleasant botanising locality beside the silvery Tay.  Meeting place is at NN978520, just off the A9, at 10.30am.  Further details from faithanstey@gmail.com
Wednesday 8 to Sunday 12 August (Recording)
Belmullet Region and Castlebar, East and West Mayo (v.cc. H26, H27)
Leaders: Maria Long, Gerry Sharkey, Eamonn Delaney, John Conaghan
This will be our main long recording event of 2018, and we will aim to increase the area and depth of botanical recording coverage across the vast areas of both the East and West Mayo vice-counties.  This is a stunning part of Ireland – with vast areas of boggy wilderness, dramatic mountains (some relatively little-explored botanically), exceptional coastlines with cliffs, dunes and machair, and scenic internal rural lowlands.  No matter where we focus on during this 4.5 day event, it will not disappoint!  We hope to entice a number of visiting botanists from overseas also, and know that this recording blitz will give a really good boost to recording in Mayo.  Full meeting details and a booking form can be downloaded from the Ireland webpage, or contact Maria Long, BSBI Irish Officer: maria.long@bsbi.org, Tel: 087 2578763.
Friday 10 to Sunday 12 August (Training)
Western Scottish Brambles for beginners/improvers
Ballachulish/Glencoe (v.cc.97,98)
Leaders: Marion Moir, Angus Hannah
This meeting offers an introduction to brambles for beginners and an opportunity for improvers who attended last year's Bute meeting to extend their skills.  We hope to update bramble records on both sides of Loch Leven in v.cc. 98 and 97.  Evening sessions will be devoted to studying specimens and photos and trying to resolve identification problems.  Booking is essential as numbers will be limited.  For details and to book please contact Marion Moir: marion.moir@btinternet.com
Saturday 11 August (Recording)
Braco, Perthshire (v.c.87 West Perthshire),
Joint excursion with the Botanical Section, PSNS (Perthshire Society of Natural Science)
Leader: Liz Lavery
We shall be exploring the area recording for Atlas 2020.  Meet in Braco village, NN837097 at 10.00.  Joint vice-county recorders Jane Jones and Liz Lavery will be leading the excursion.  Booking is essential, please contact Liz eldlavery@outlook.com.  Everyone is welcome from beginners to experts.
Friday 17 to Sunday 19 August (General)
BSBI Wales AGM, Aberystwyth, Cardiganshire (v.c.46)
Field meetings will include arable fields at the nearby Institute of Biological, Environmental and Rural Sciences (IBERS) - the former Plant Breeding Station - and pteridophyte-rich metal mines at Esgair Hir / Esgair Fraith.  Talks, workshops and exhibits will reflect the very special character of Cardiganshire and we offer very comfortable accommodation (at Aberystwyth University), good transport links and much else besides at this popular seaside resort. Bookings have opened for this meeting: go to the BSBI Welsh AGM webpage or the BSBI Wales webpage and (if you're a BSBI member) you can also use the flyer in the April issue of BSBI News.
Sunday 19 August (Specialist/Training)
Atriplex day, Northumberland coast (v.c.67)
Leader: John Richards
An opportunity to discuss and debate the species of Atriplex (Orache) that occur along the Northumberland coast.  Meet at Hadston Links car park NU277008, (OS Explorer 325) at 10.30 and continue until about 5 pm calling at two other sites nearby.  Contact John Richards at hightreesgarden@btinternet.com to book.
Saturday 1 September (Recording)
Rickmansworth/Croxley Green area, Hertfordshire (v.c.20)
Leaders: Ian Denholm and Trevor James
A one-day visit to an area of south-western Hertfordshire with a good range of semi-natural habitats including flood-plain meadows and grassland, and also the prospect of exciting alien plants in built-up and disturbed sites.  Emphasis is on recording for Atlas 2020 but we welcome participation from experienced botanists and beginners alike.  Contact: Ian Denholm at i.denholm@herts.ac.uk to register an interest and for details of meeting point and time.
Saturday 1 and Sunday 2 September (General/Recording)
Ballybunion area, North Kerry (v.c.H2)
Leader: Rory Hodd
The often neglected northern part of Kerry still requires much recording to get ample coverage for Atlas 2020.  The north-west of the county, between Kerry Head and the mouth of the Shannon Estuary, and south to Abbeydorney, will be the focus of this outing.  Although this area is mostly agricultural, it has an extensive coastline and some peatland habitat.  It is envisaged that a number of smaller groups will go out each day undertaking targeted recording.  Please contact Rory Hodd (rlhodd@gmail.com, 087 7692001) to express an interest or for more information.
Saturday 8 and Sunday 9 September (Recording)
Timoleague & Inishannon, Co. Cork (v.cc.H3, H4)
Leaders: Clare Heardman (H3) and John Wallace (H4).
This weekend is located across the boundary between two Cork vice counties and is aimed at collecting records for Atlas 2020.  Habitats covered will include saltmarsh, stubble fields and woodland.  Bring a packed lunch.  Day 1: Meet 10.30am, public toilets nr Timoleague Abbey (W47184371). Day 2: Meet 10:30am, Topaz Garage, Inishannon (W54435717).  For more information, contact: Clare at clare.heardman@ahg.gov.ie, 087 6781613, or John at johnwiegm@gmail.com.
Wednesday 12 September (Recording/Training)
Gwent Levels, Monmouthshire (v.c.35)
Leaders: Steph Tyler and Elsa Wood
Join the Monmouthshire Botany for a walk along the estuary at Peterstone Gout. This is a good time of year to look for Bupleurum tenuissimum (Slender Hare's-ear) and other interesting salt marsh plants.  We shall also be recording plants from the reens and other nearby habitats.  Booking and further details contact Elsa: info@thenurtons.co.uk
Saturday 15 September (General/Recording)
Dyfi Estuary, Cardiganshire (v.c.46)
Leader: Andy Jones
In association with the Aberystwyth Botanical Society, a visit to the saltmarsh, ditches and sand-dune transition of the Dyfi Estuary.  We will explore the range of Salicornia taxa (Glassworts) etc. and search for uncommon upper species such as Atriplex patula (Common Orache).  Meet at 10 am at Afon Leri Boatyard SN 617931. aberystwyth1234@gmail.com.
Saturday 22 September (General)
Irish AGM (Ireland)
Put the date in your diary and watch out for more information on the BSBI Ireland webpage and the Irish Conferences webpage.
Friday 12 to Sunday 14 October (General) 
Recorders' Conference, FSC Preston Montford, Shrewsbury (v.c.40)
Bookings have opened for this meeting - find out more on the Recorders' Conference webpage and (if you're a BSBI member) in BSBI News.
Saturday 3 November (General)
BSBI/BSS Scottish Annual Meeting
There will be an exciting day of botanical talks, workshops, exhibits and posters.  Details of the venue and other information will be on the BSBI Scotland webpage and the Scottish Annual Meeting webpage.
Saturday 17 November (General)
Annual Exhibition Meeting and AGM, Edge Hill University, Ormskirk, Lancashire (v.c.59)
There will be the usual mix of short talks, displays, posters and book stalls and the chance to meet friends, colleagues and other botanists.  All welcome: watch out for more information on the Exhibition Meeting webpage and (if you're a BSBI member) in BSBI News.
BSBI Meetings 2019
Saturday 13 to Friday 19 July (General, Recording)
Annual Summer Meeting, Malham Tarn, Yorkshire (v.cc.63,64)
The 2019 Summer Meeting will be based at FSC Malham Tarn.  There will be a mix of excursions to important plant areas and visits to under-recorded tetrads for Atlas 2020.  Put the dates in your diary now, further details will be posted on the ASM webpage after the 2018 ASM concludes.  Booking will open after the AGM in November, though expressions of interest are welcome.
Information
Our field meetings are a great way to get involved in  botany. Most are open to anyone, although members have priority.
If you want to book on a meeting, please contact the leader well in advance because they will fill up - do not just turn up on the day. The field meetings list on this page is the most up-to-date version, superceding the one in the BSBI Yearbook. 
We only hold the information requested in order to administer the event advertised. We will treat your information as confidential, hold it securely and will never pass it on to third parties. Your information will be deleted within 6 months of the event taking place. The lawful basis for processing this data is defined under GDPR regulations as contractual. You can request to see the data we hold on you at any time and we will remove you from our systems and discontinue contact at your request: just email enquiries@bsbi.org and mark your email 'Unsubscribe'.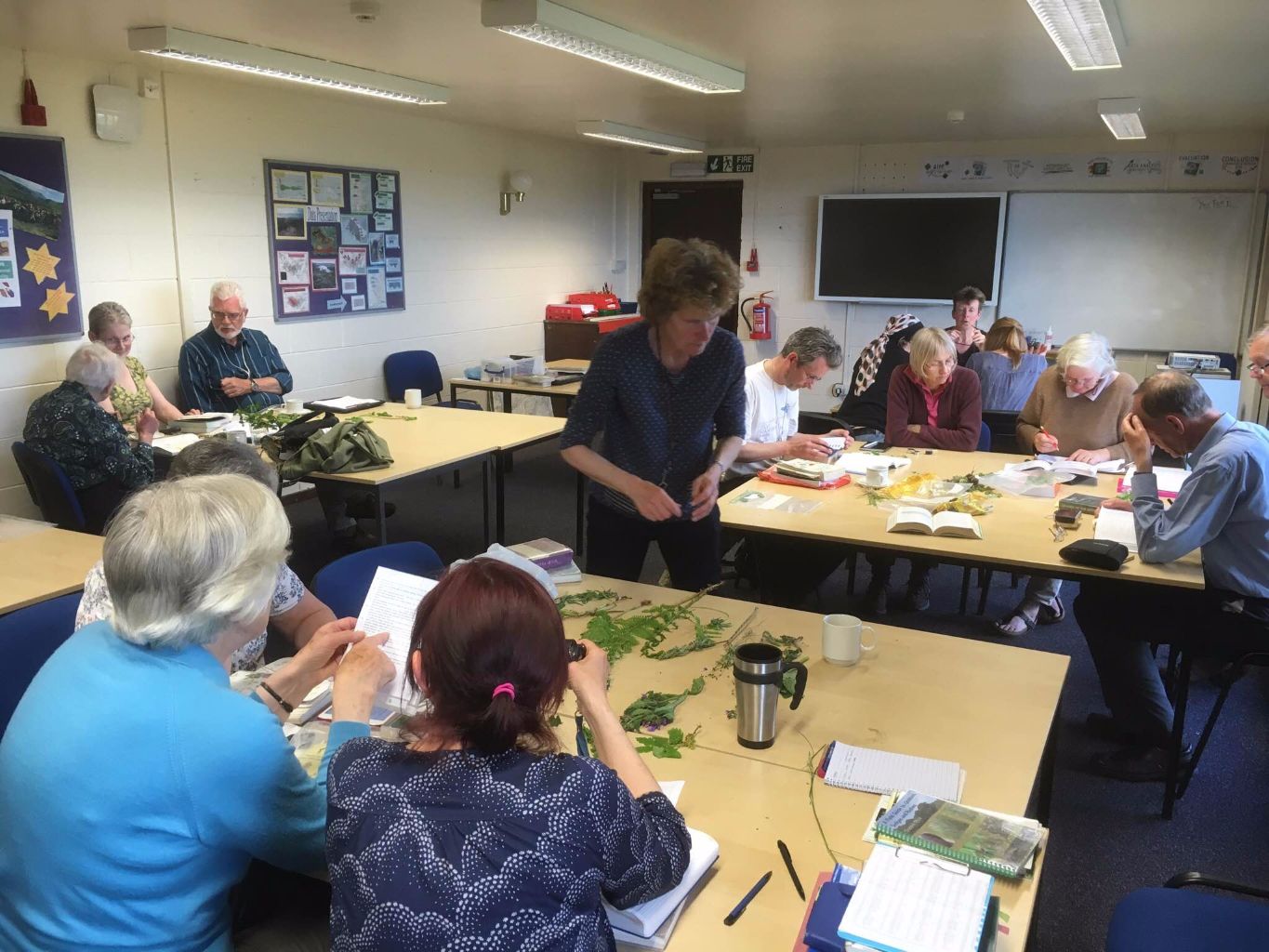 Country Field Secretaries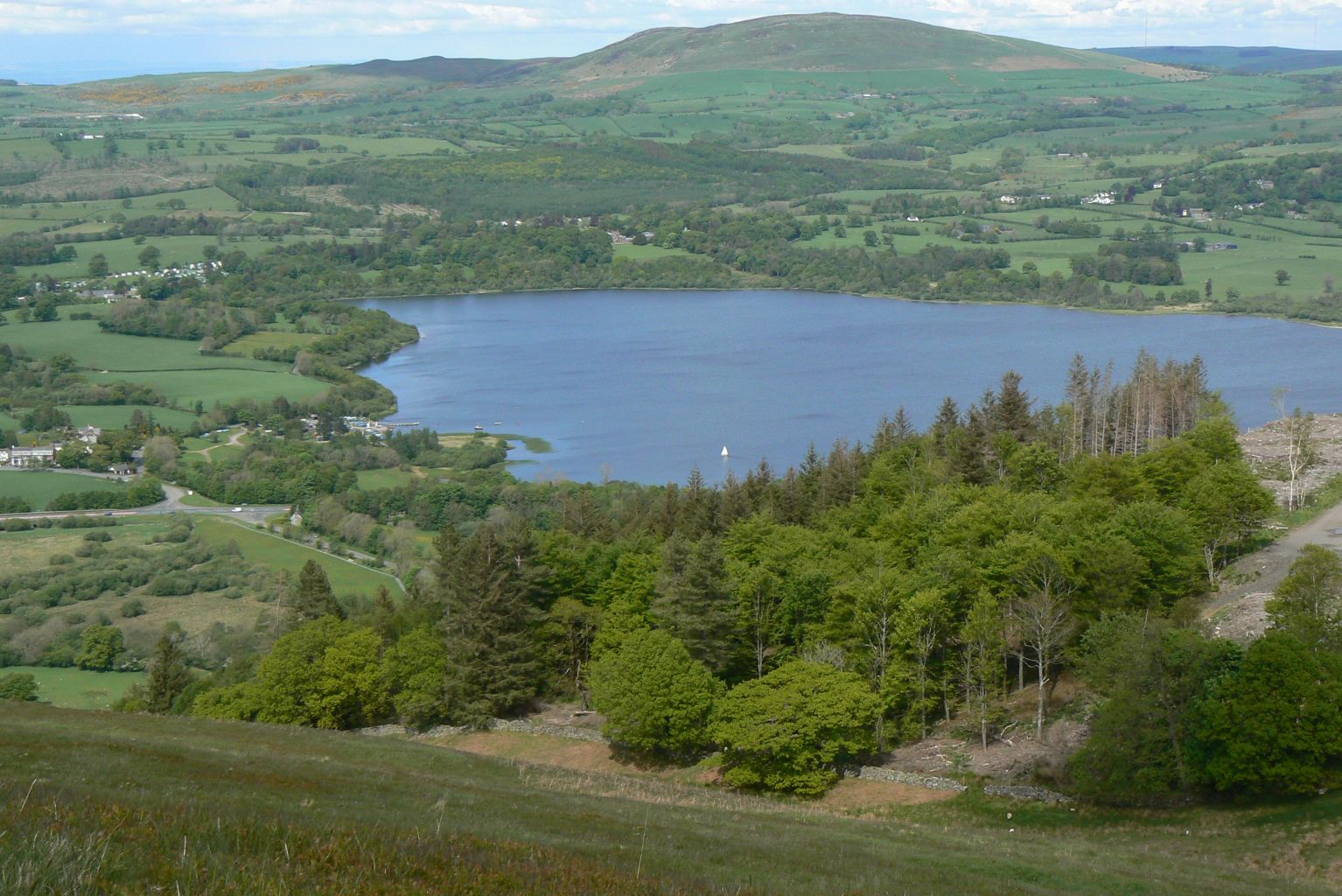 Information for those attending field meetings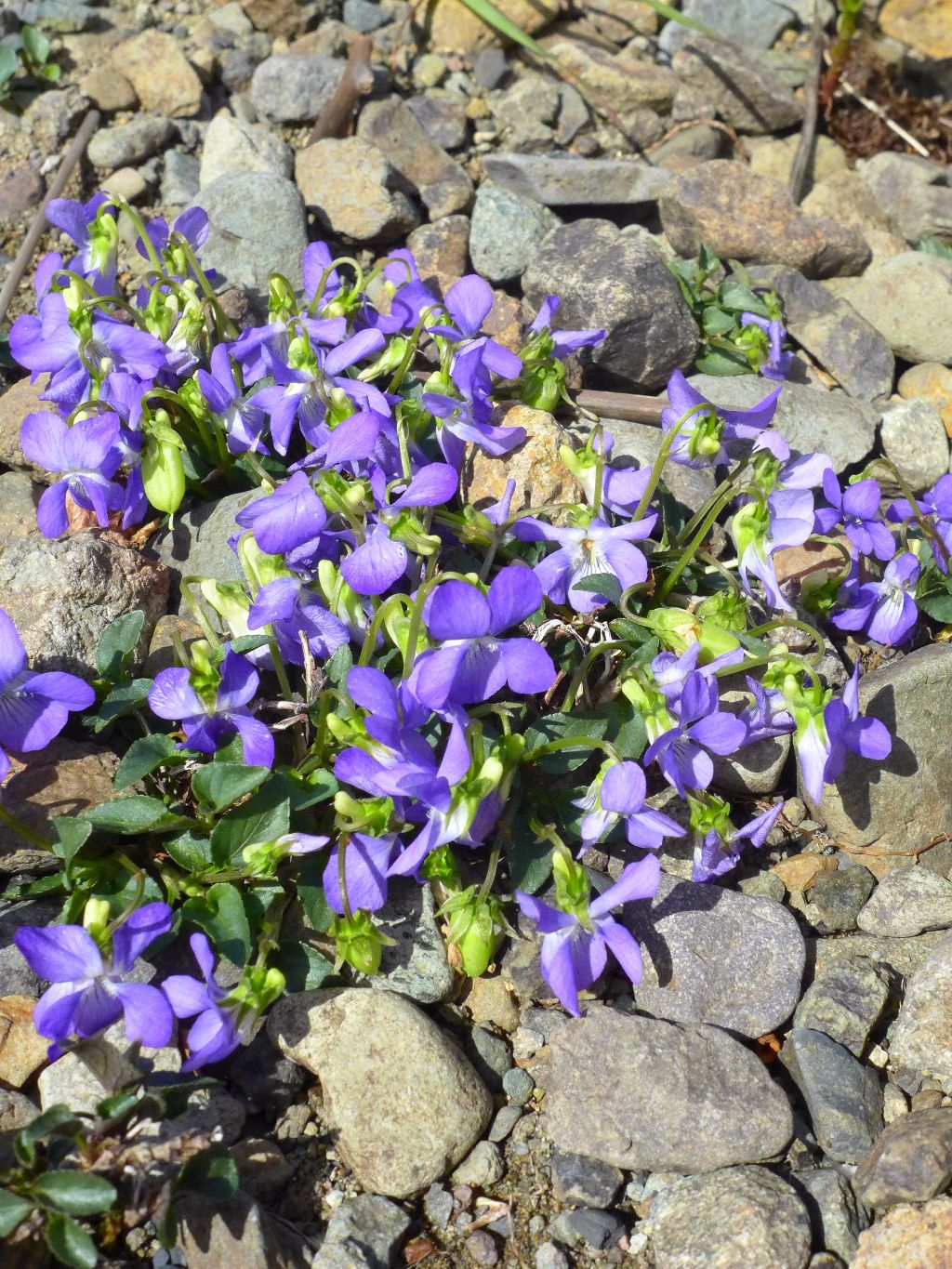 Information for leaders of field meetings