A Rare Plant Register is a mini Flora, containing details of just the rarest species in the county, together with up-to-date information on how they are faring.
An important feature is that they should be standardised, so that they use similar categories of rarity.
Bear in mind that they do focus on rarity not conservation significance, and many counties have also drawn up lists of ecological indicator species.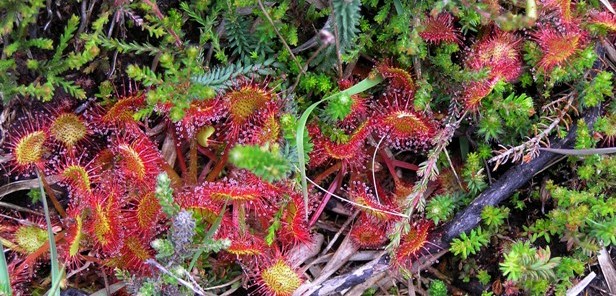 The guidelines for inclusion are roughly as follows:-
Nationally Rare
Nationally Scarce
Three or fewer sites in the county
Ten or fewer sites and declining.
All of the above categories count only for native species, but some non-native species can be included if they are long-established and of cultural significance (i.e. archaeophytes).
Right-click on the link to download the County Rare Plant Register Guidelines (updated 2017).  
The threat to rare plants
Collecting or deliberate damage are often given as reasons for keeping locations secret. However, in most cases, we feel there is more risk to rare plants from people not knowing where they are than there might be from vandalism. By providing good quality information on the distribution of plants, the BSBI enables government agencies and conservation organisations to direct their resources more efficiently. As many rarities grow on nature reserves, it is often essential to inform the owners, managers and users about the species that are there so that suitable management techniques can be employed.
For this reason, the BSBI encourages the production of Rare Plant Registers and their widespread dissemination. Please note however that readers should not trespass on private land to see plants and anyone visiting the countryside should always follow the Countryside Code and the BSBI Code of Conduct.
Other published registers
Caernarvonshire, 2008.
Carmarthenshire , 1999.
Flintshire, 2008.
Glamorgan (West), 2006.
Hampshire. 2011. Martin Rand and Tony Mundell. Available from Summerfield Books. See also the online version.
Monmouthshire. 2007.
Pembrokeshire, 2007.
Radnorshire, 1999.
Shetland. 2002. Walter Scott, Paul Harvey, Roger Riddington & Morag Fisher. Available from all good bookshops.