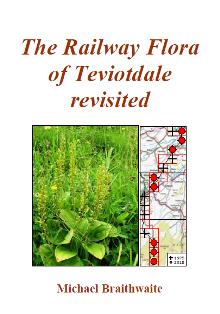 Floras of Hawick's Road and Rail Routes compared
Species-diversity is at its highest in the grassland of the frequent cuttings and embankments.  Orchids are very plentiful.  There is also a rich mosaic of habitats in narrow unmanaged strips sandwiched between the road and the River Teviot.  Most of the roadside habitats are represented by small fragments, underlying the tenuous existence of the populations of species confined to such fragments that make up so many of the 'dots' in our distribution Atlases.
The very detailed survey report, illustrated in colour, is available here and as a printed booklet, free of charge, by application to the author by email.