On this page you can find out about training, plant study and research grants from BSBI and other organisations. Our grants poster for 2020 is also available as a pdf for academics and trainers to circulate and/ or print out.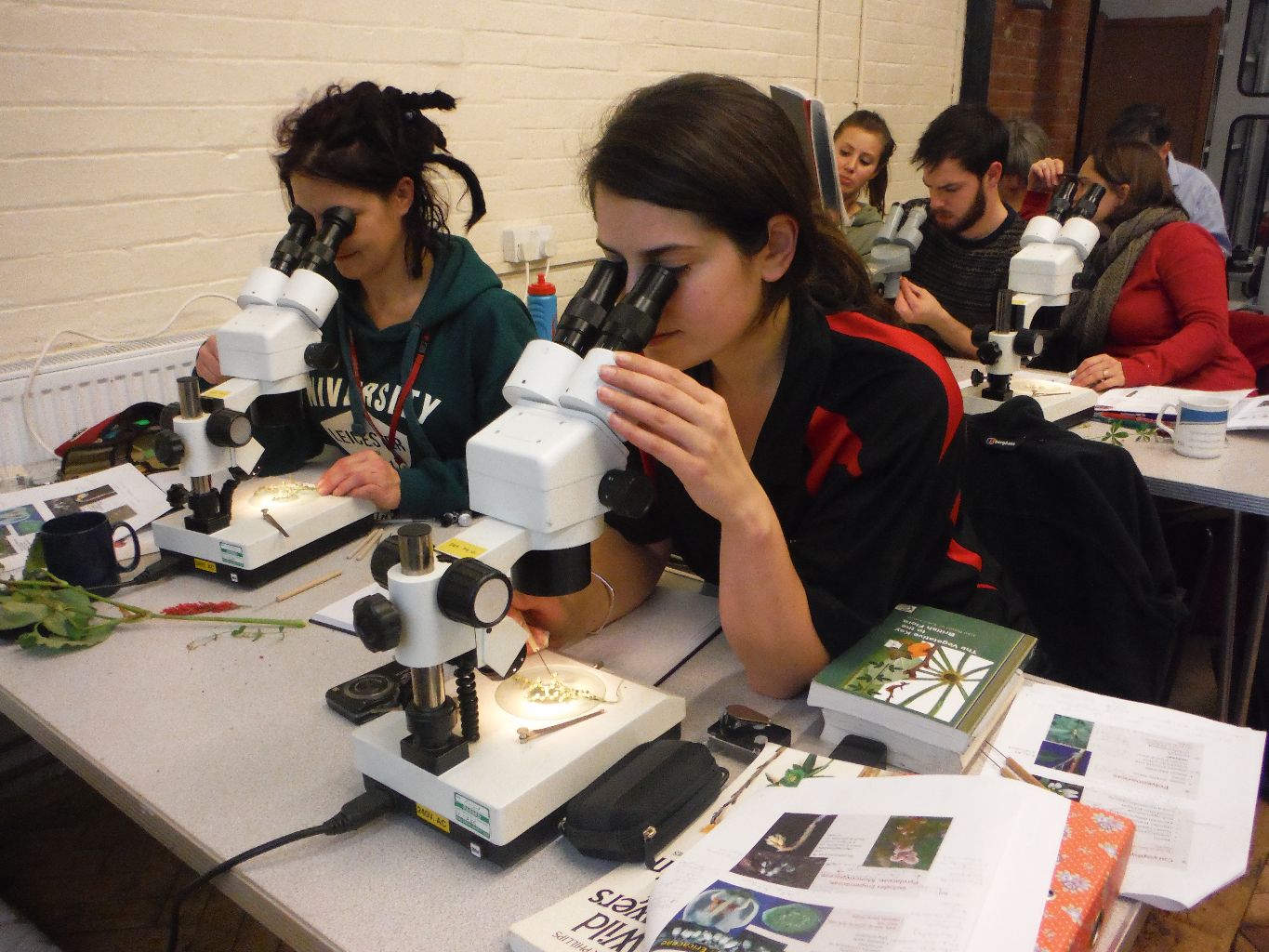 Training grants
Grants of up to £250 are available for aspiring botanists who want to go on short training courses. Applications for Training Grants in 2020 have now closed and all applicants will be notified during the first week of March. Applications for 2021 will open on 1st January.
You do not need to be a BSBI member to apply for one of our Training Grants, although members are favoured if there is competition for grants. Typical applicants would include recent graduates looking to start a career in botany or amateur botanists looking to take part in interest-led botanical recording.
This blogpost by a recent Training Grant recipient gives you an idea of how helpful these grants can be.
Plant Study Grants
Undergraduate and Postgraduate Plant Study Grants of up to £1,000 are available to botany students.
Applications for Plant Study Grants in 2020 have now closed; applications for next year will re-open on 1st January 2021. To apply, you will need to download and complete an application form for 2021 but for now we are leaving the BSBI Plant Study Grant application form (2020) up here to give you an idea of the criteria. If you'd like to find out more please email us at [email protected].
This blogpost by a recent Plant Study Grant recipient gives you an idea of how helpful these grants can be.
Research grants
Science and Research Committee runs a small grants scheme to support research to enhance knowledge of the flora of Britain and Ireland.
These grants are aimed at PhD students, academic researchers and amateurs working on research. The work should be capable of resulting in a scientific publication.
This blogpost by a recent SRC Grant recipient gives you an idea of how helpful these grants can be.
Applications for Science & Research Grants in 2020 have now closed and all applicants will be notified by the end of March. Applications for 2021 will open on 1st January.
Grants from other organisations
**Bentham-Moxon Trust: providing financial support for botanical collections and research that further the work of the Royal Botanic Gardens, Kew.
**British Ecological Society: these grants are made to amateur and professional scientists undertaking surveys of habitats which are threatened or of special ecological interest or which have a history of ecological work.
**The Botanical Research Fund is a small trust fund which makes modest grants to individuals to support botanical investigations of all types and, more generally, to assist their advancement in the botanical field. Grants are available to amateurs, professionals and students of British and Irish nationality who are resident in the United Kingdom or Ireland. Where appropriate, grants may be awarded to applicants in successive years to a maximum of three. Most awards fall within the range of £200–£1000.
Further details may be obtained from Mark Carine, Hon. Secretary, The Botanical Research Fund, c/o Department of Life Sciences, The Natural History Museum, Cromwell Road, London, SW7 5BD. Email: [email protected].
**Oleg Polunin Memorial Fund. Applicants should apply in writing to the Headmaster of Charterhouse at the address below, giving a clear statement about their proposed field studies, where they will be undertaken and when. Priority will be given to applicants with Charterhouse connections but other persons with strong botanical or biological interests will also be considered. The closing date for applications is 1st February each year. Contact : The Headmaster, Charterhouse, Godalming, Surrey, GU7 2DJ
**Systematics Research Fund: The Linnean Society of London and the Systematics Association have pooled resources in order to provide a small-grants (<£1500) fund for systematics research, available to all researchers regardless of nationality or society membership. Applications must be submitted electronically by midnight of 15th December each year for consideration for awards announced the following March.
Further details and electronic forms are downloadable from:www.systass.org.
**The Wild Flower Society offers four different grants: there are grants to Wildlife Trusts and similar organisations for running botanical training courses for their volunteers; grants to support the publication costs of botanical books, for example, county Floras; grants up to a maximum amount of £1000 for students aged 18-30 to attend Field Studies Council courses; and grants, typically up to £250, to support botanical research projects that contribute to plant conservation or that further botanical education or the promotion of field botany.
Find out more about Wild Flower Society grants and how to apply for them here.
Conference Bursaries
Students can apply for bursaries towards the cost of attending conferences, including BSBI conferences. We are in the process of preparing guidelines to help applicants. Meanwhile, please email us at [email protected] telling us about the conference you'd like to attend, where you are studying and how attending the conference will help you as a botanist. Don't forget to let us know if you are already a BSBI member!