Following Government guidance and in the interests of health and safety, this year's field meetings are cancelled up until the end of May with immediate effect and until further notice. For further information please contact your County Recorder(s).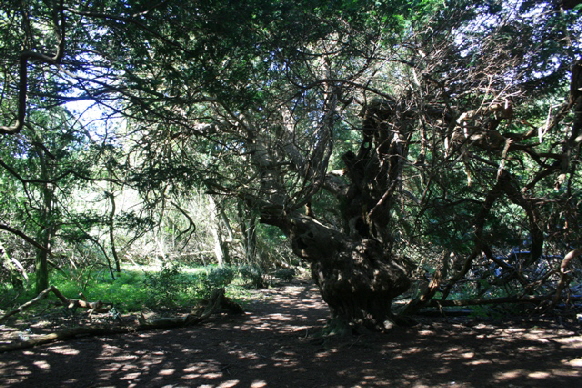 Yew (Taxus baccata) woodland at Kingley Vale
Flora of Sussex
A new Flora of Sussex was published in February 2018: more info here and here. Almost half the print run of 1200 has already been snapped up. The SBRS AGM (see above) will be your final opportunity to purchase the Flora at the pre-publication price of £35.00: after the AGM the full price of £45.00 will apply. Anyone who has already purchased a pre-publication copy of the Flora but not yet received it, will find their copy waiting for them at the AGM.