Field meeting in Kerry: change of plan
*STOP PRESS* CHANGE OF PLAN – Two days in the mountains of the Iveragh Peninsula, Co. Kerry, had been scheduled for this weekend (19th/20th), but due to unforeseen circumstances we will run a different event. On Sunday we will visit an area of woodland called Killaclohane, near Castlemaine in Co. Kerry. (No event on Saturday). Site details here and click here to get directions via Google Maps (enter your location in the top bar "chose starting point").
The event will be lead by Kerry BSBI Local Group leaders Jessica Hamilton and Therese Higgins. Attendees should see a mix of woodland species and as well as roadside species depending on how the weather and timing pans out. This is Ireland, so dress for all weathers! Boots with ankle support are always a good choice. Let Jessica know if you are planning to come along or if you have any questions. Email: [email protected] Phone: 087 352 4578
Meet at the site at 11am but if people want to car pool from Killarney, we should be able to help facilitate (meet Killarney 10.15 in that instance – but do get in touch to allow prior arrangement). Support for this event would be appreciated, so hopefully see you there.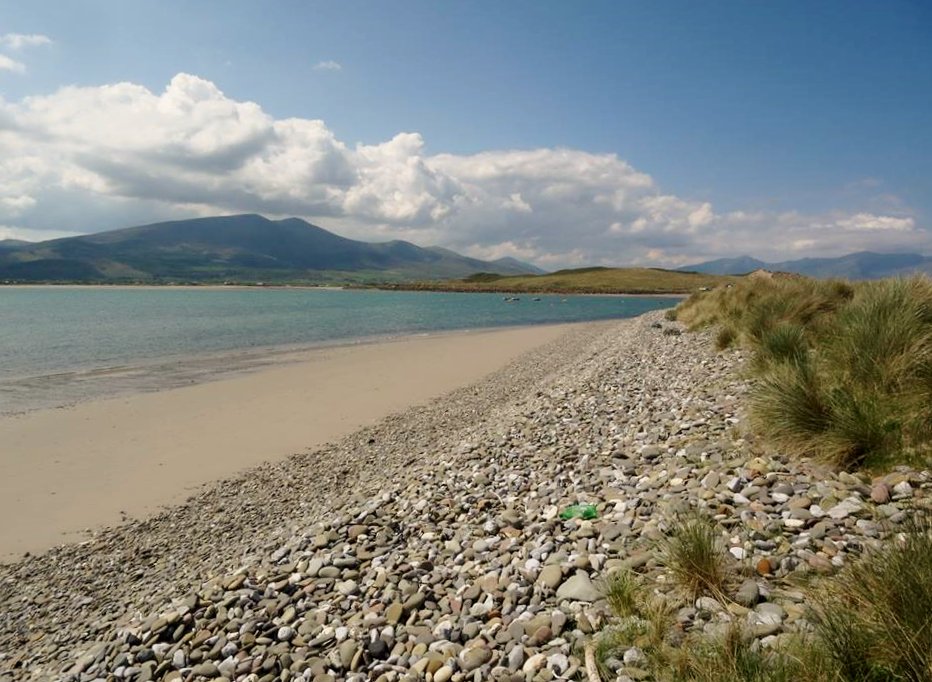 Urban Plants Leaflet
Download a copy here of Phoebe O'Brien's lovely leaflet on urban plants in Galway. This was produced based on species seen on a walk led by Phoebe during Heritage Week in 2017, and was kindly funded by the Heritage Council.
Charophyte ID Workshops
*STOP PRESS* Two very successful Charophyte ID Workshops were held in Co. Westmeath in May, organised by BSBI and supported by NWPS. To find out more about charophytes (stoneworts), head over to the Charophyte page.
Kerry BSBI Event 2017
The botanical recording event of the year has now ended but you can read all about the #KerryBSBIevent by clicking this link or this link. It ran from 1st-5th June on the stunning Dingle peninsula, Co. Kerry and was open to all, whether seasoned recorders, botanical beginners or improvers.  You didn't even need to be a BSBI member! The event was aimed at helping with recording for Atlas 2020 and we can report that more that 45 participants managed to collect more than 5,700 records over the course of the event. 
Right-click to download the flyer and booking form. Leader Rory Hodd and Caroline Mhic Daeid, fellow County Recorder for Kerry, were present throughout, as was BSBI Irish Officer Maria Long. So lots of help and support on offer!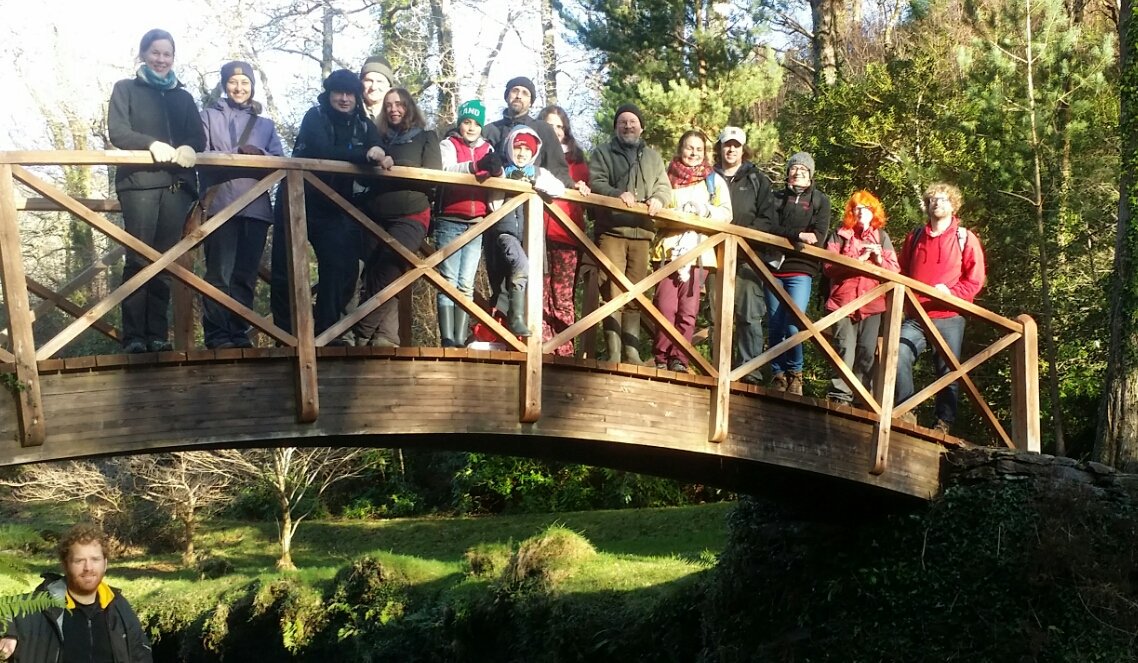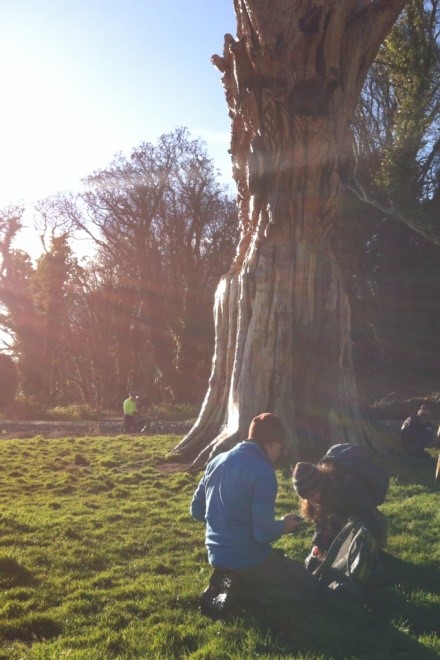 Cork Recording Event
Our main recording event of the year in 2016 was a four-day trip to Cork. Flyer
here
 - just so you can see what you missed! 
The event was really great fun, with targeted recording in some of the most spectacular scenery in Ireland, rough crew teams tackling mountains, and evening activities too! We were based in the Gaeltacht (Irish-speaking) village of Ballyvourney, at the beautiful Mills Inn.
Here we set up base camp, planned our routes, ate in the evenings, and discussed our finds and mapped our progress.Over the course of the four day event, 37 people took part, many of them local, and nearly 4,000 records were collected. A fantastic event and a fantastic success. Read more about it here, here and here.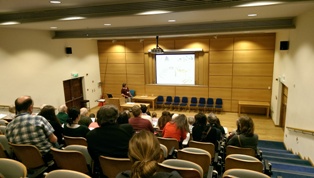 Irish BSBI Conference 2016
12 & 13 March at the National Botanic Gardens. We had a great conference, with a series of interactive workshops, and a number of great talks. Below are some of the talks for you to download and view.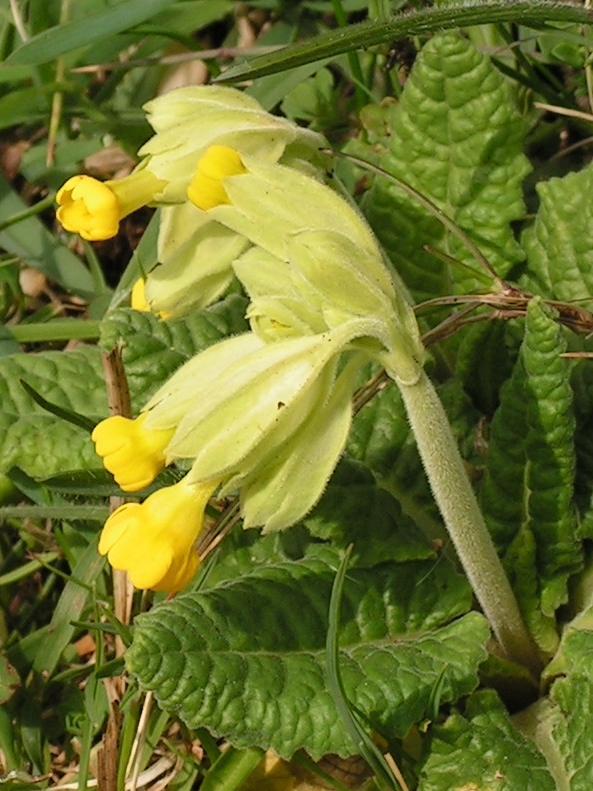 All BSBI members are now able to access minutes of BSBI Council, Board of Trustees and all standing and country committees. Details of how to do this are on the members-only area and on the Governance page. Email us here if you've forgotten your password.
Irish BSBI field meetings programme
New Year Plant Hunt 2018
A few stats for you about the New Year Plant Hunt in Ireland:
The most floriferous place in Ireland at New Year was Irishtown/ Ringsend in Dublin, with 58 species in bloom.
94 plant lists submitted by Irish recorders
239 species recorded in bloom
58 species on the longest list
The Top 5 Irish wild plants in bloom were (in order of frequency): Daisy, Dandelion, Annual Meadow-grass, Groundsel, Gorse.
The first flower spotted in the New Year Plant Hunt was a Groundsel photographed by Jessica Hamilton within the first hour of the Hunt!
Read about how Irish recorders got on here and here. Visit the New Year Plant Hunt page to see an analysis of the 2018 survey across Britain and Ireland. The map showing all results is here and do keep an eye on our New Year Plant Hunt Twitter feed here. Well done to each and every one of you who took part, no matter how long or short your list was!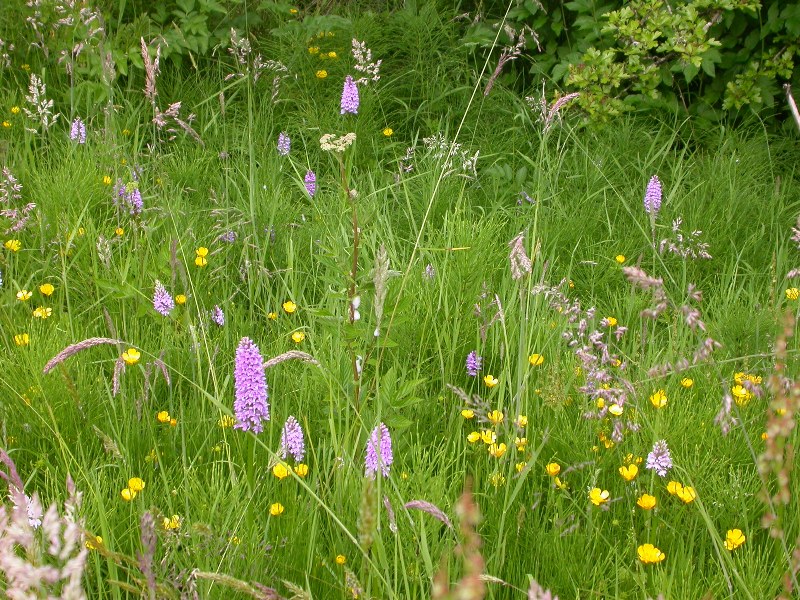 The Rough Crew
The Rough Crew record in places that are relatively inaccessible and a challenge to get to, such as mountain areas and offshore islands. In this way they bring in valuable records from places that have suffered from a lack of recording, and thereby support local County Recorders with tricky work.
So if you like a challenge, are reasonably fit, enjoy remote and wild places, and are an experienced botanist, enthusiastic beginner or somewhere in between, then the Rough Crew could be for you!
We have an informal email list - to be included email Rory Hodd: [email protected].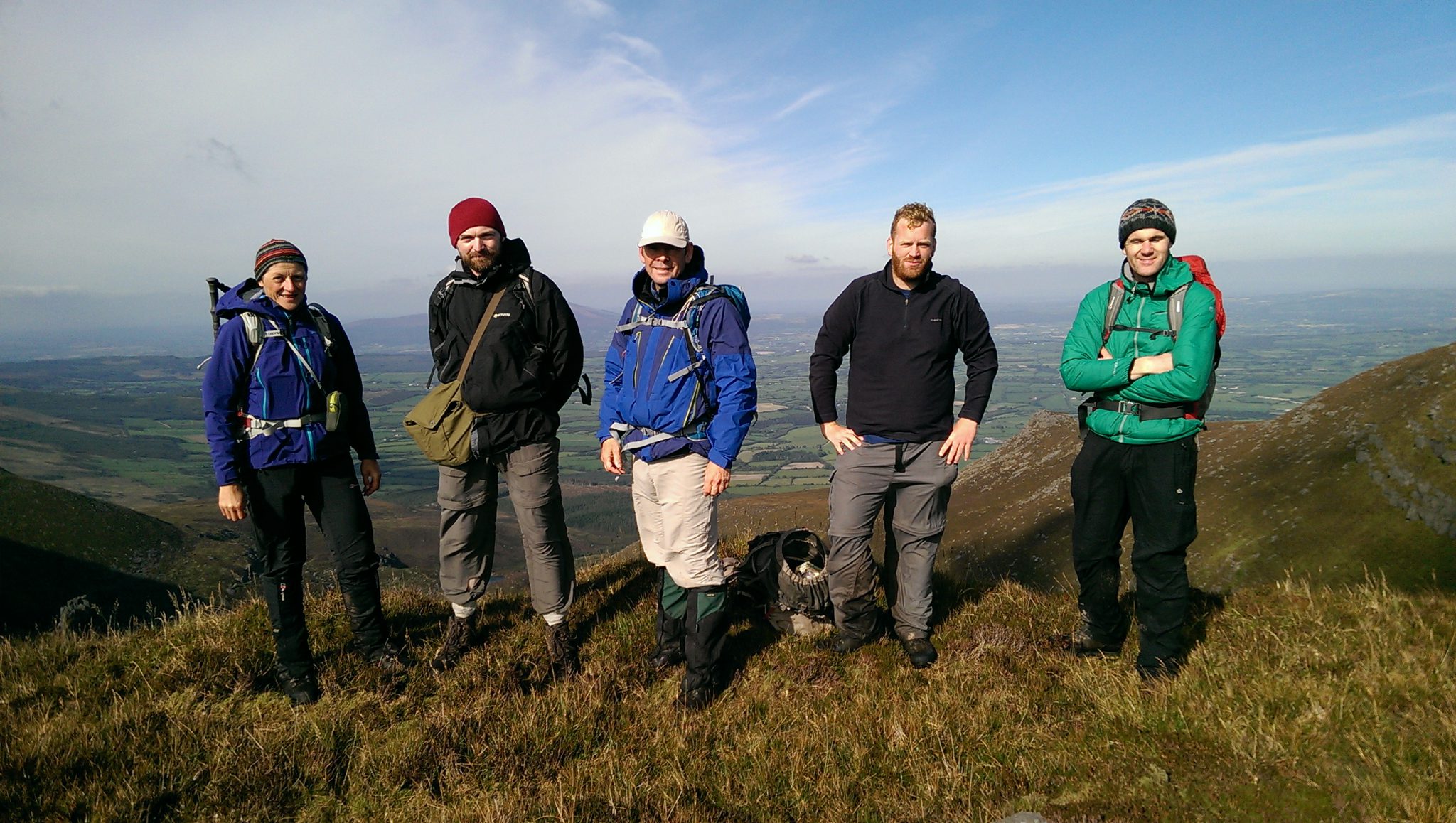 Irish Species Project (ISP)
Work on analysing all the data collected during the ISP is ongoing. We hope to have an article show-casing the findings in Irish Botanical News 2017, which is due in March. 
The ISP ran during 2014 and 2015. Work on analysing the data collected is being carried out now, and updates will be posted here. A total of 224 record cards were returned, with data being submitted for 31 of the 40 VCs across Ireland. There were 64 individually named recorders (of which 26 were County Recorders).
If you are interested in seeing the  guidance document or the recording card, click on the links, but please remember that this project is no longer running.
Click on the links below to see the species profiles (kindly hosted by NBDC):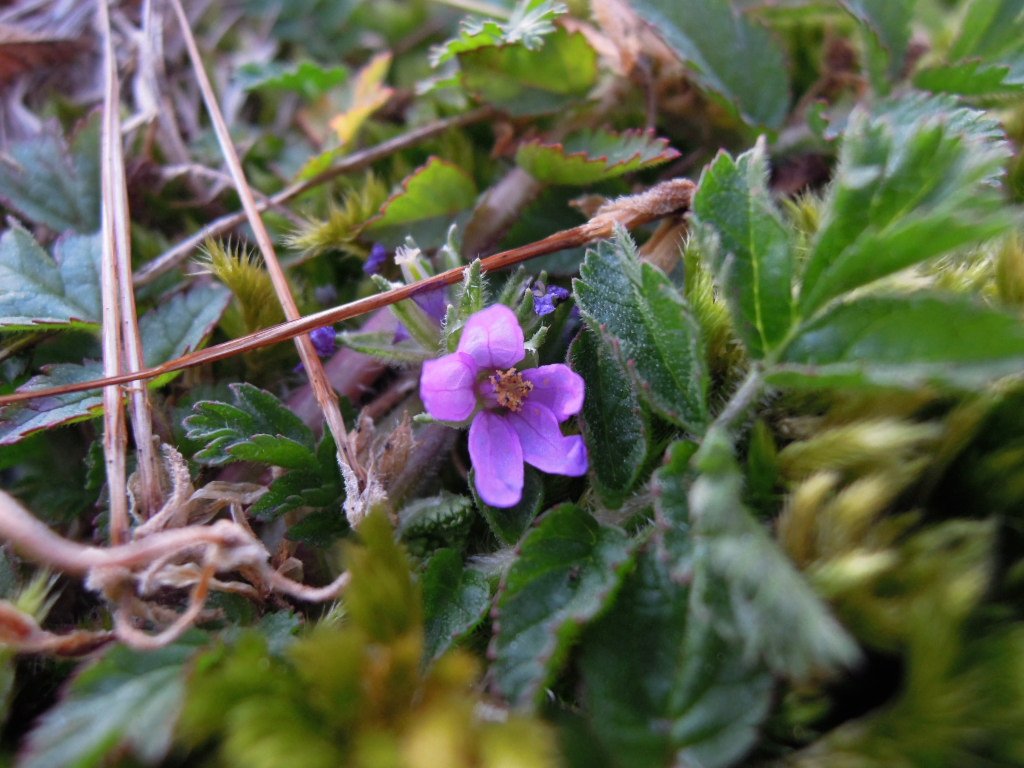 Mayo Recording event, 27 Jul - 3 Aug 2015
Aimed at helping with recording for Atlas 2020, the Mayo Recording Week 2015 was a phenomenal success! 42 botanists took part, and collected a whopping 10,824 plant records from 132 monads (1x1 kmsqs) in 33 hectads (10x10 kmsqs) all across Co. Mayo in 8 days. It was great fun with lots of new contacts and friends made.
News
*NEW* Check out the new county webpage for Co. Antrim - they have a great programme of field meetings planned for this year!
*NEW* Reports from County Recorders have now been collated - download the  Ireland 2017 VCR Annual Reports to find out what our amazing Recorders achieved last year across Ireland.
*NEW* Book now for the Charophyte Workshops in Co. Westmeath this year!
The 2018 Irish BSBI Conference was held on 24th March at the National Botanic Gardens, Dublin and was a huge success! Check out the #IrishBSBIConference hashtag on Twitter and watch out for the PPTs being posted on the Irish Conference page.
The latest issue of the Irish BSBI Newsletter is out! It has 16 pages of the latest botanical news from across Ireland, as well as plans for 2018. Scroll down this column to download your copy.
Following on from last year's Kerry BSBI event, there have been three very successful field meetings held in Kerry by the new #KerryBSBI group. Read about them here and here. You can find the Kerry BSBI group on Facebook and on Twitter.
The BSBI Ireland Autumn Meeting 2017 was a huge success, with some great talks, a willow workshop, a fieldtrip to Carlingford Lough to look at Atriplex and Salicornia... You can still see the flyer here and find out what you missed!
County pages have been set up for both Donegal VCs, East & West and also for Kerry - take a look!
Available to download: Irish Botanical News No. 27, March 2017 - a bumper issue, with articles of broad interest.  
Presentations available to download from the Irish BSBI Conference (25th March 2017, National Botanic Gardens) include: keys for Veronica; Juncus ID;  flash talks. inc. Wildflowers of Armagh booklet, the Irish Red List; presentations on Atlas 2020 and the BSBI Distribution Database; a talk on D.A. Webb; and photos from the 'Rough Crew'.workshops. More info on the News & Views blog here and here.
New Red List for the vascular plants of Ireland can be downloaded here. The Red List is dedicated to BSBI's County Recorders.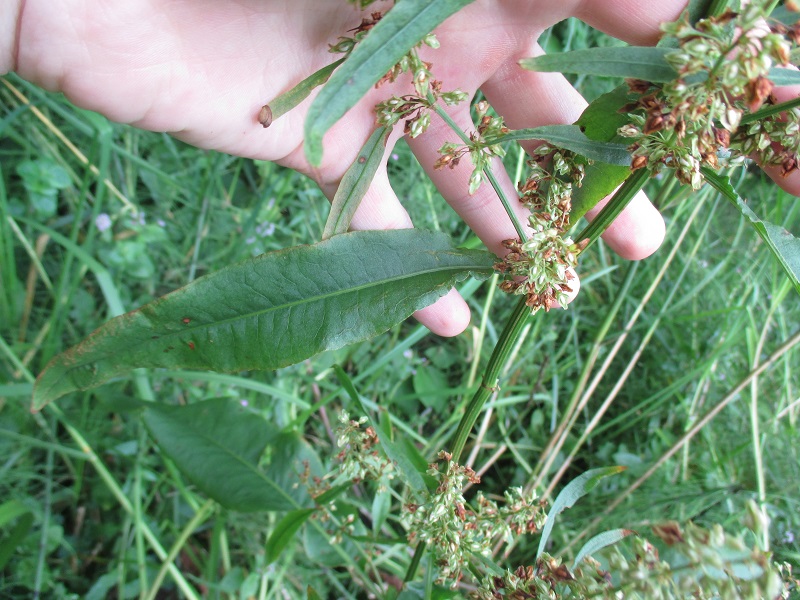 Newsletter for Irish BSBI members
Local groups and their contacts
'Rough Crew', for adventurous botanists! – contact Rory Hodd ([email protected])
Dublin/East Coast BSBI Local Group – contact Colm Clarke ([email protected])
Clare BSBI Local Group – contact Stephen Ward ([email protected])
BSBI Plant Atlas Recorders Cork – contact Edwina Cole ([email protected]), or search them out on Facebook.
Ulster BSBI Botany Group – contact Maria Long ([email protected]), or search on Facebook
Longford/Westmeath roving recorders – contact Maria Long ([email protected])
Charophyte working group – contact Maria Long ([email protected])
Kerry group – coming soon (contact Rory Hodd, [email protected])
Sligo group – coming soon hopefully.
Galway group – coming soon hopefully.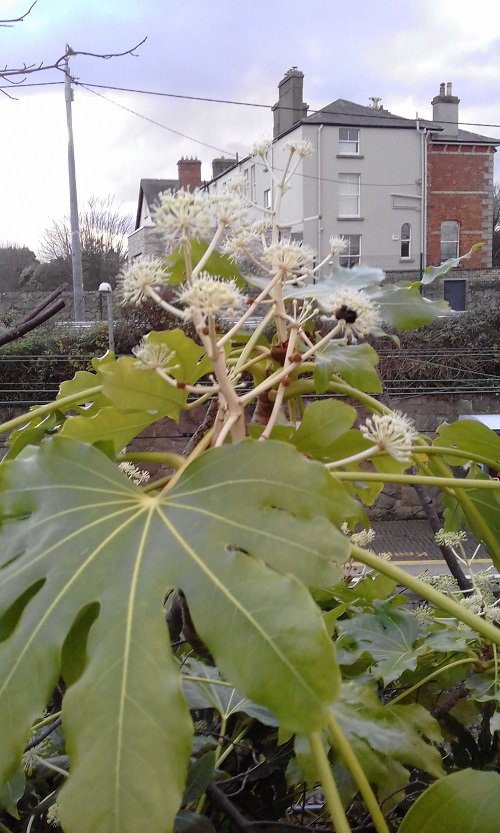 Recording Centres in Ireland
The National Biodiversity Data Centre (NBDC) is based in Waterford. From their website you can access maps and often details of records.
In Northern Ireland there is the Centre for Environmental Data and Recording (CEDAR), which holds more than a million vascular plant records on its databases. The Centre is happy to accept new records. Data cannot be obtained directly from their web site, but is accessible via an Information Request (email or post). Maps are displayed via the Flora of Northern Ireland.