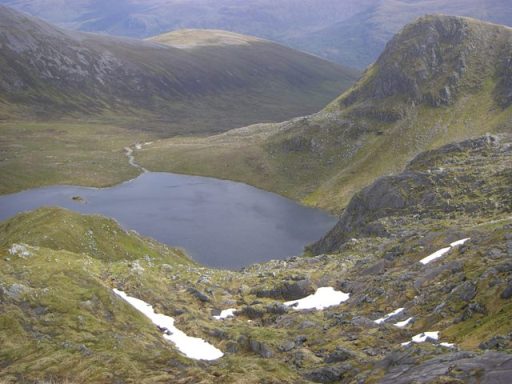 Brief report for 2020: Botanical Recording in Easter Ross v.c. 106
Report by County Recorder Brian Ballinger:
The travel restrictions have made this an unusual year, but I was able to spend time in the field in Easter Ross from January to March and again from July to October. I was also fortunate to receive records from local and visiting botanists. More than 8000 records have been entered on the DDb for 2020. New Vice-County records included Blackstonia perfoliata and Isoetes echinospora.
I also completed some small studies during the year. I updated my review of Easter Ross railway station flora, which confirms the decline in biodiversity since 2001 (BSS blog). A follow up of my review of wall vegetation in Easter Ross towns showed no loss since 2011, but distinct differences from rural walls (BSS News awaiting publication).
The second part of my comparison of the rural and urban floras in Easter Ross appeared in BSS News no 114 p27-28.
I have been much involved with the Botanical Society of Scotland's Urban Flora project and a report written with John Grace appeared in BSBI News 145 p31-32.
During lockdown I have followed up my 2001 study of 25 streets near my west Dundee home and showed some trends but no loss of diversity. (BSS News 115 p37-40 and blog).
I also reported on a study of sections of 50 walls in Dundee, which showed a preponderance of small ferns, particularly on the upper parts of the walls (BSS news 114 p24-27 and blog.)
We have a postponed field meeting in Muir of Ord planned for 2021 (with Mary Dean), but this depends on the Covid situation.
*NEW* Three posters by Brian Ballinger were displayed at the 2020 Scottish Botanists' Conference:
*NEW* Brian Ballinger has been awarded the Dr Patrick McNeill Memorial Award by the Royal Caledonian Horticultural Society in recognition of his contribution to Scottish botany. Find out more here.
County Recorder
Brian Ballinger
5 Shaftesbury Park, Dundee, DD2 1LB or
Upper flat, Station House, Fearn Station, by  Tain, Ross-shire, IV20 1RR
E-mail: brian@garrickwood.org.uk