BSBI field meetings and events are planned for 2022, subject to Government guidance specific to England, Scotland, Wales, Northern Ireland and the Republic of Ireland: this must be followed, including social distancing, other Covid-19 prevention measures and more general safe practices. BSBI Guidance is available here. For further information contact your County Recorder(s).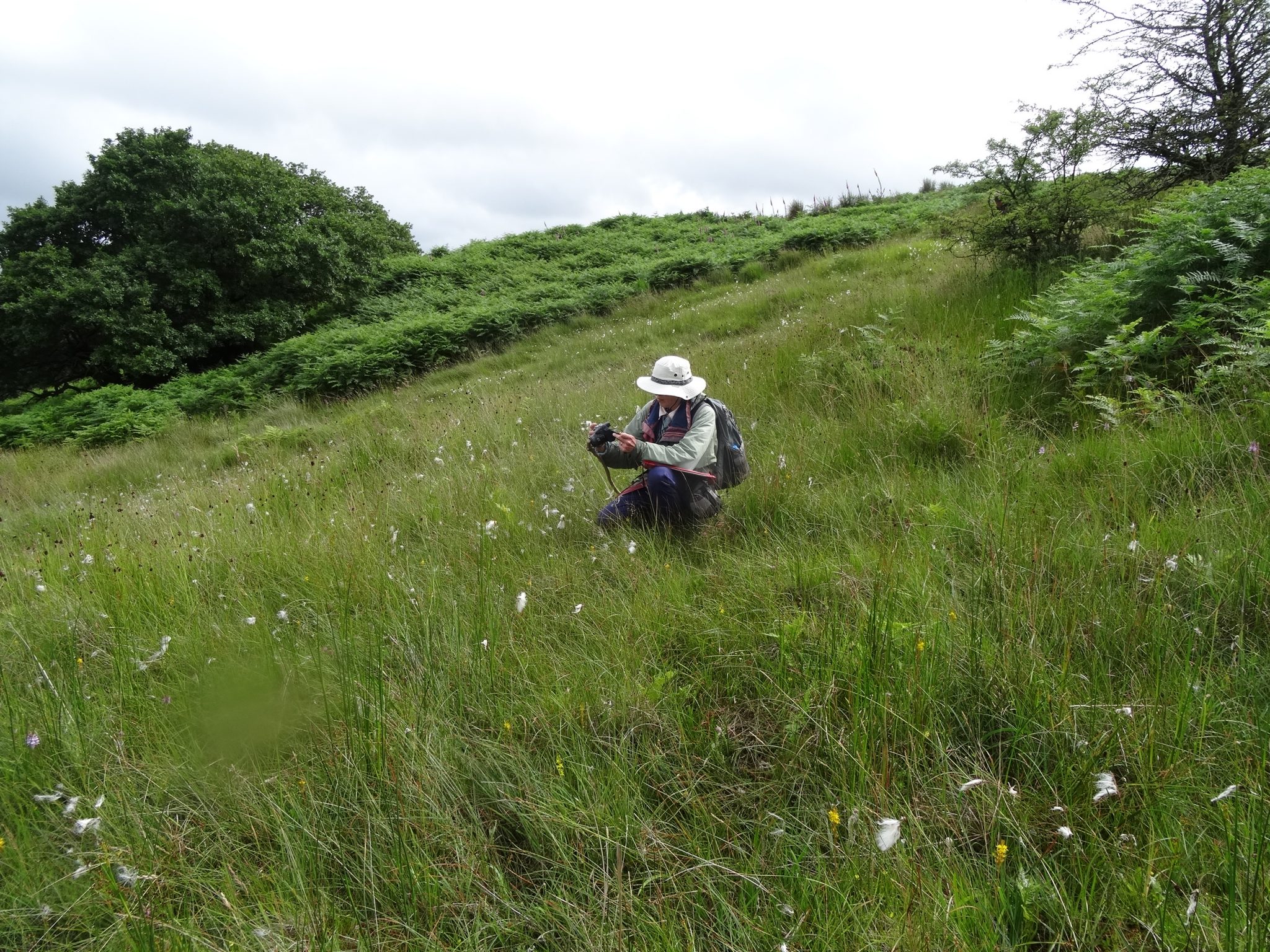 Glynhir Recording Week
The 2020 Glynhir recording week was postponed due to Coronavirus restrictions and sadly the 2021 week has also had to be postponed. We hope to run the event again in 2022 - details below.
The Glynhir 2019 recording week took place between 8th and 15th of July. Richard and Kath Pryce describe its highlights here.
Glynhir Recording Week 2022
The week-long annual Carmarthenshire Recording and Monitoring Meeting will run from Monday 4th to Monday 11th July and will include visits to sites around the county. The meeting will cater for both experienced and less proficient botanists and will provide an opportunity for the informal development of identification skills. Arrangements will be flexible, some days the group may stay as one body, other days smaller groups will visit different sites to monitor rare or scarce species or update grid squares not visited recently. Day outings will be tailored to individual needs to cover all fitness abilities.
Glynhir Mansion is located about 2 km east of Llandybie on the western flank of Mynydd Du (the Black Mountain) at SN640151. The River Llwchwr runs through the estate and at one point plunges over a 10 m waterfall into a humid, rocky gorge where Dryopteris aemula (Hay-scented Buckler-fern), Hymenophyllum tunbrigense (Tunbridge Filmy-fern) and Asplenium trichomanes subsp. trichomanes (Maidenhair Spleenwort) are among the ferns growing on the cliffs. There will be ample opportunity in the timetable to visit the site. Large parkland trees provide the setting to the mansion, including Tilia cordata (Small-leaved Lime), and there remains much scope for further discoveries to be made in the vicinity.
The mansion and estate are run by the Jenkins family and provide first class but relaxed facilities including a large common room for evening identification and discussion sessions.
The cost of the week from lunchtime on 4 July to breakfast on 11 July, including bed, breakfast, packed lunches and evening meals, will be approximately £500.00 (based upon 2019 prices) and will be limited to about 15 participants. Accommodation for part of the week will be charged pro rata. A limited number of en suite rooms are available on a first-come first-served basis. Participants not requiring accommodation will also be welcome on a day to day basis. A 35% deposit will be required by Glynhir on booking.
Contact: Initial bookings, preferably by the end of January, to Kath and Richard Pryce p[email protected]com. Mobile phone no. 07900 241371.