A few words from the County Recorder
Flora says "I started as the County Recorder in 2022. I'm an improver so am focusing on developing my breadth of vascular plant knowledge, familiarising myself with key Banffshire habitats, tracking down SHARPP species and plugging gaps in under-recorded monads".
Are you interested in recording in VC94?
There are recording opportunities in Banffshire for enthusiasts of all skill levels. Flora is keen to hear from anyone living in or visiting the area - please drop her an email with records, ID questions, recommendations or anything else!
A small group of botanists often go out together at weekends - let Flora know if you'd be interested in joining in. Lifts are available to locations from Aberdeen.
If you're interested in contributing records for under-recorded monads, check out the maps below, showing areas of search, north and south.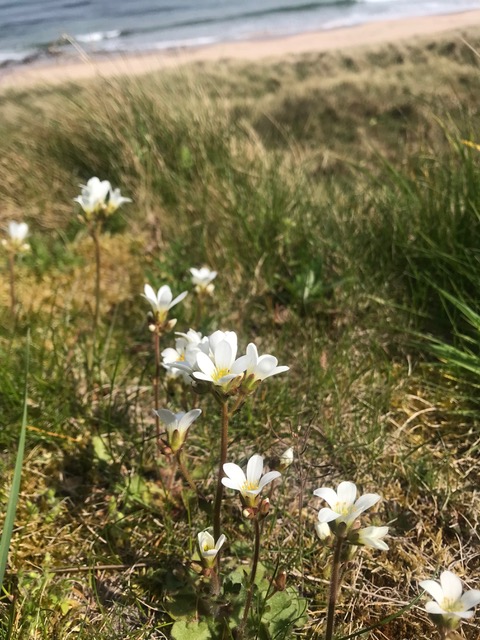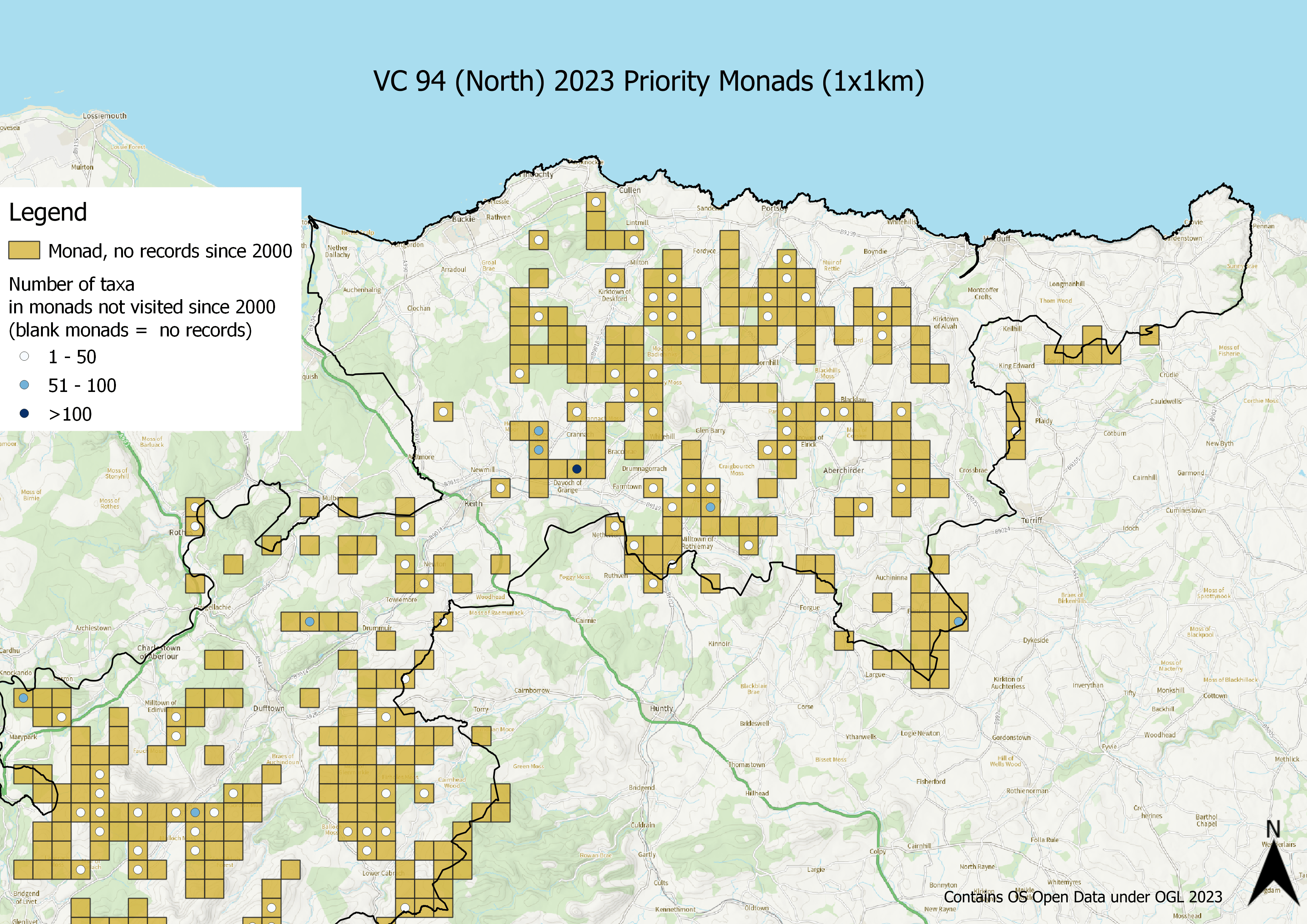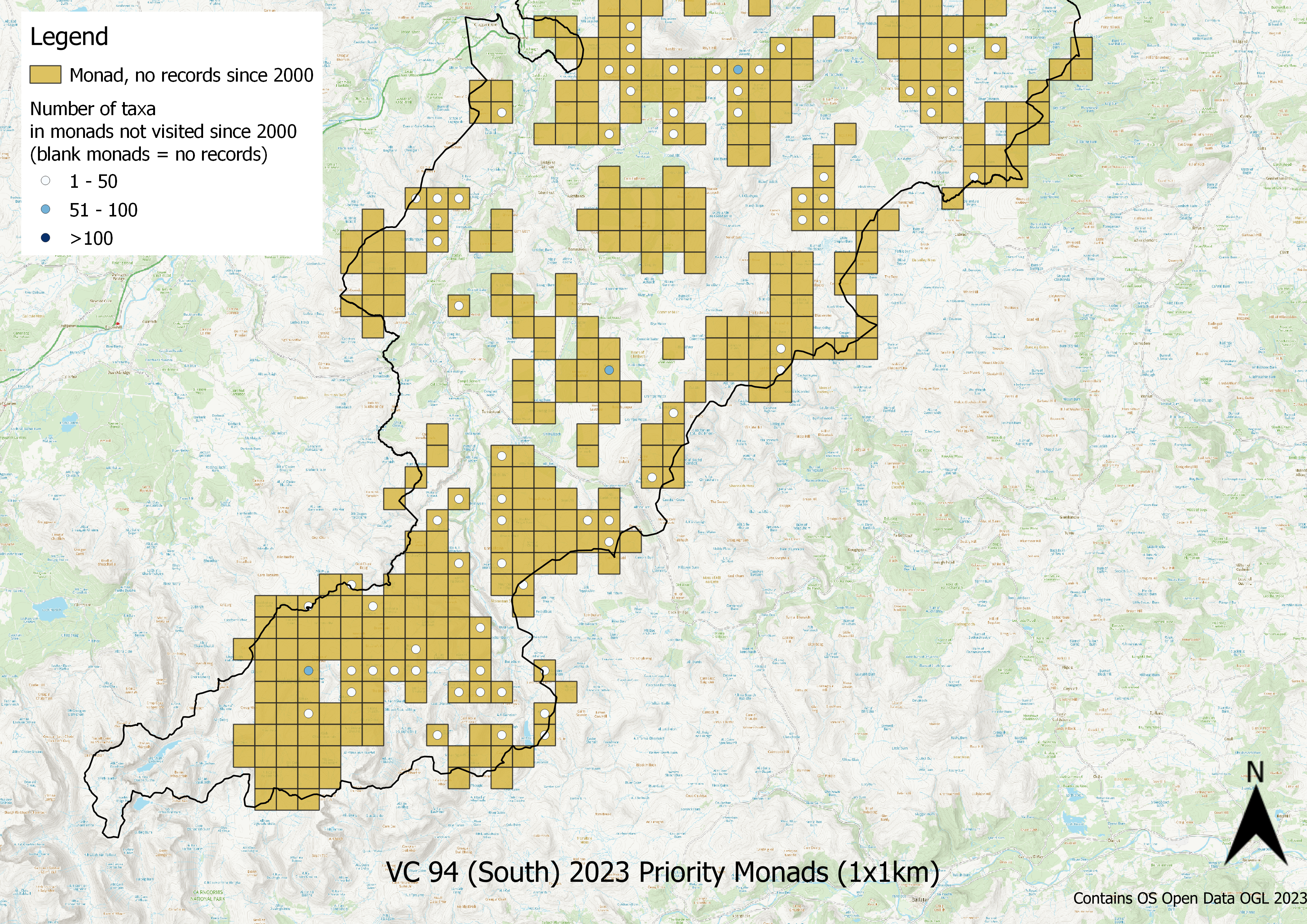 Information about Banffshire
Banffshire is a superb place to botanise! The county boasts a variety of habitats, starting with dunes along the northern coast that transition into arable farmland, improved grassland, heathland and then montane habitats in the northern Cairngorms where the county boundary grazes the slopes of both Cairn Gorm and Ben Macdui at its southwestern edge. It also contains notable rivers meandering through famous glens including the Spey, Deveron, Avon, Fiddich and Livet.
The earliest vascular plant record is of Oysterplant Mertensia maritima (image on right), dated pre-1836 and still found in the county today.
The most recent Flora of Banffshire was written by William Grant Craib and published in 1912 but Andy Amphlett produced two much more up to date checklists available for download: