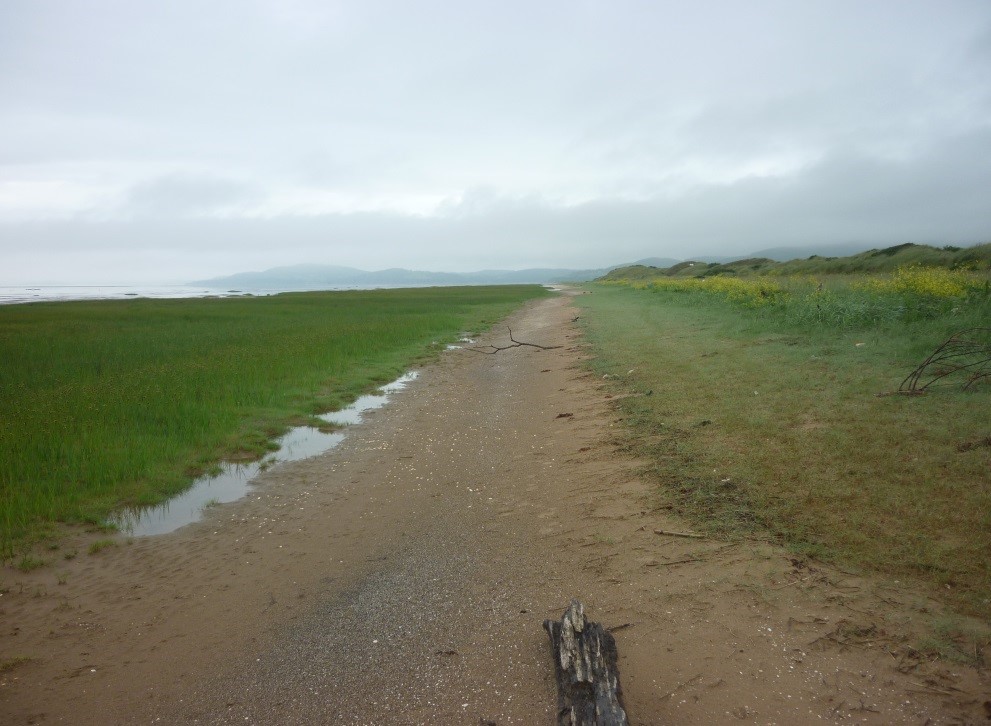 Description
One of the southern-most Scottish counties, Kirkcudbrightshire is defined as lying between the rivers Nith in the east, where it divides the town of Dumfries between two VCs, and the Cree in the west which does the same for Newton Stewart, and extending north from the Solway estuary to the Region's borders along the watershed with Ayrshire. It includes land from sea-level to the highest point in the Southern Uplands, Merrick, at 843 metres (or 2,761 feet). The Solway Firth (the last remnant of the Iapetus Ocean which once separated Scotland and England until  their collision about 420 million years ago) which forms the VC's southern boundary, seems to have been until very recently the overlap between northern and southern species and is ideal for investigating climate change through the spread or contraction of various species.
Plants range from northern arctic species, such as Scots Lovage (Ligusticum scoticum) and downy willow (Salix lapponum) to southern, even Mediterranean species, for example yellow vetch (Vicia lutea) and lax-flowered sea lavender (Limonium humile); from the tallest trees to the smallest pearlworts (Sagina spp.) and chaffweed (Centunculus minima) at less than 1 cm high.
In size, it is about average for Scottish VCs, being the thirteenth largest, at 882 square miles or 2286 km2 covering 39 hectads. The coastline is predominantly rocky, but there are large areas of saltmarsh, extensive mud flats – the tidal range here is up to 10 metres, the second highest in the UK, - one 7km stretch of sandy beach with 5+m high dunes, and smaller sandy beaches.
The dunes were severely affected by the severe storms and tidal surges of the 2013/2014 winter, with total removal of the vegetation and the dunes at the back of the beach.
At the other extreme, the uplands cover about 50% of the land area, rising to spines at around 600 metres, with rounded ridges running north to south (rising to Merrick 843m and Corserine 814m) and along the northern boundary. The ground here is largely acidic schists, with granite intrusions around Loch Doon, Clatteringshaws Loch and Cairnsmore of Fleet, with smaller intrusions in the Dalbeattie area and the Criffel massif south of Dumfries.
This habitat is studded with acidic lochs of varying sizes, many natural but several formed as a result of the Galloway Hydro-electric scheme from the 1930s. All were significantly affected by acidification (acid rain) exacerbated by afforestation – approximately 30% of the VC is covered by conifer plantations. Much of this area is included in the Galloway Forest Park and the Galloway and South Ayrshire Biosphere Reserve. There are one or two small calcareous outcrops and many thin porphyritic dykes which give some local mineral enrichment, such as the cliffs of Cairnbaber, to enhance the flora considerably.  However the majority of the unplanted ground is covered with blanket bog, some of which, especially Silver Flowe NNR, are wonderful examples of this habitat.
Between the coast and the uplands, the habitats are more varied.  The long north-south valleys of the Rivers Nith, Urr, Dee (with its flooded plain of Loch Ken), Fleet and Cree are lined with tongues of ancient semi-natural woodland.
The intervening lowlands are interspersed with acid, neutral and improved grasslands - this is serious silage country for dairy cattle; shallow, less oligotrophic, sometimes eutrophic, lochs; marshes, fens and swamps; raised and valley bogs such as Kirkconnel Flow SSSI; heaths; and the VC's distinctive gorse scrub covered knowes. Increasingly, with the changes in land management, gorse scrub is being removed, the land sculpted to remove knowes (CAP policies); and increasing afforestation (FCS policies). 1900 hectares of land adjoining the only coastal cliffs of Carboniferous limestone in the VC, have been owned and operated by the MOD as a training area since 1943 and remain almost unspoiled by development. It is home to several Nationally Rare or Scarce plants as well as over 450 species of plants.
The flora is very varied. Since recording began - 1684 saw the first records, of sessile oak (Quercus petraea) and dwarf elder (Sambucus ebulus) - 1598 taxa had been recorded up to 1999. Since then, considerable fieldwork up to 2018 has added at least 250 more species, including bee orchid (Ophrys apifera) in 2009, and dropwort (Filipendula vulgaris) and Irish ladies' tresses (Spiranthes romanzoffiana) in 2014; and there have been many new and interesting records, including new populations of alpine saw-wort (Saussurea alpina) and a huge one of spignel (Meum athamanticum).
Recent field outings in 2015-17 saw the re-discovery of mountain sorrel (Oxyria digyna), after the first and only record in 1935; alpine bistort (Persicaria vivipara), the only prior record in 1959; thorn-apple (Datura stramonium) last seen in 1897; and marsh mallow (Althaea officinalis) last recorded in 1843, in the same area.
Species range from 2 Nationally Rare (including one found nowhere else in the UK), through 36 Nationally Scarce, to the widespread and common, such as daisies (Bellis perennis) and ash (Fraxinus excelsior). Through the recent discovery of older literature records, we have been able to trace the changes in population sizes of a few species over the past decade, sometimes much longer, including holy grass (Hierochloe odorata), seakale (Crambe maritima), juniper (Juniperus communis), sticky catchfly (Lychnis viscaria) and spignel (Meum athamanticum), to highlight a few.
The area has attracted few botanists in the past and there undoubtedly remains much to be surveyed and discovered or re-discovered.
Being relatively free from air pollution, there is an extensive list of lichens and bryophytes, while the south-north overlap noted above also applies to butterflies and moths; dragon- and damsel-flies; woodlice; grasshoppers and crickets; and to many mammals and several birds. Fungi have not been well explored to date.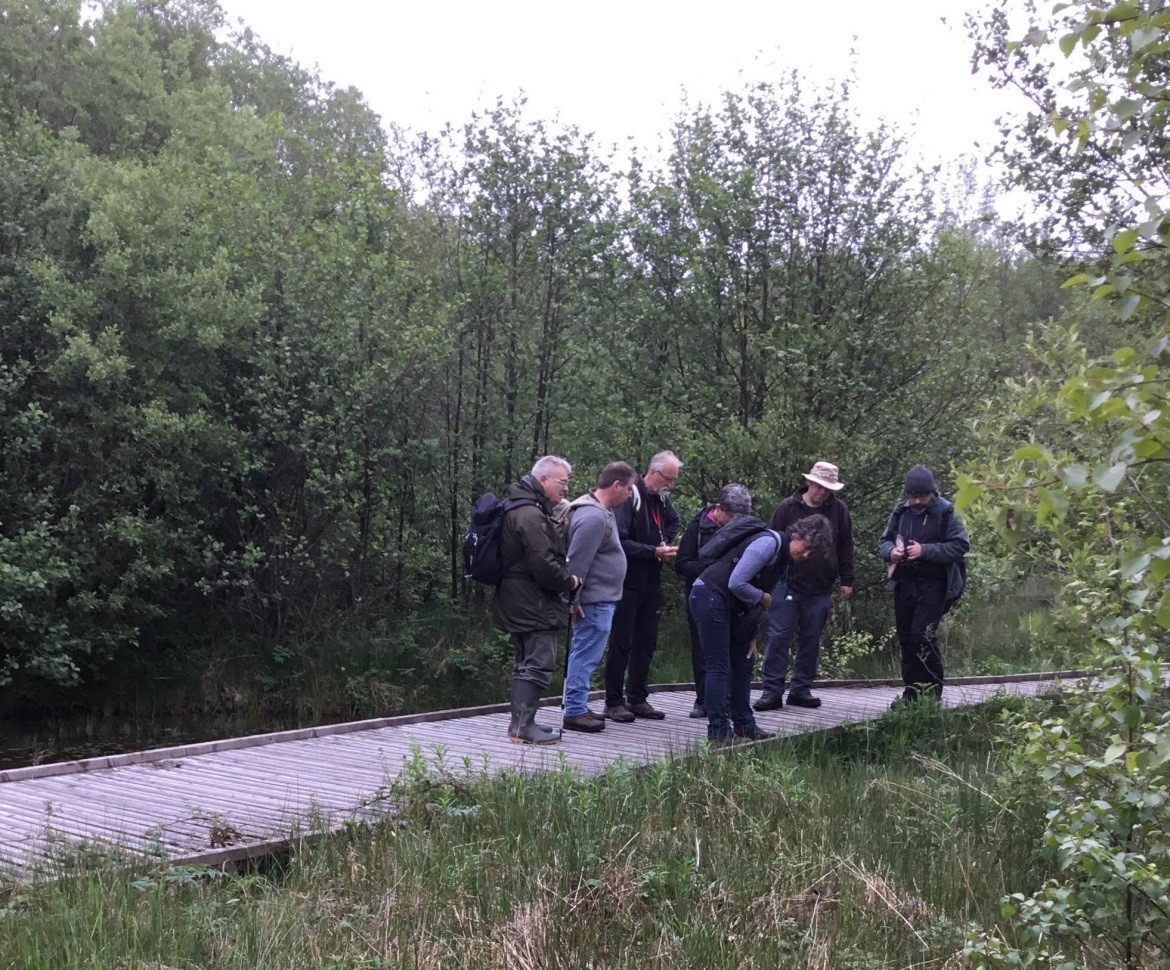 Field Meetings 2019-2022
Summaries of field meetings from recent years:
Kirkcudbright Training Area: Rare Plant Register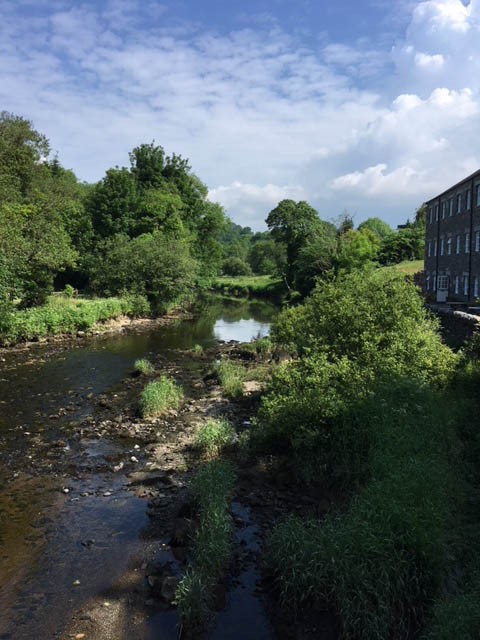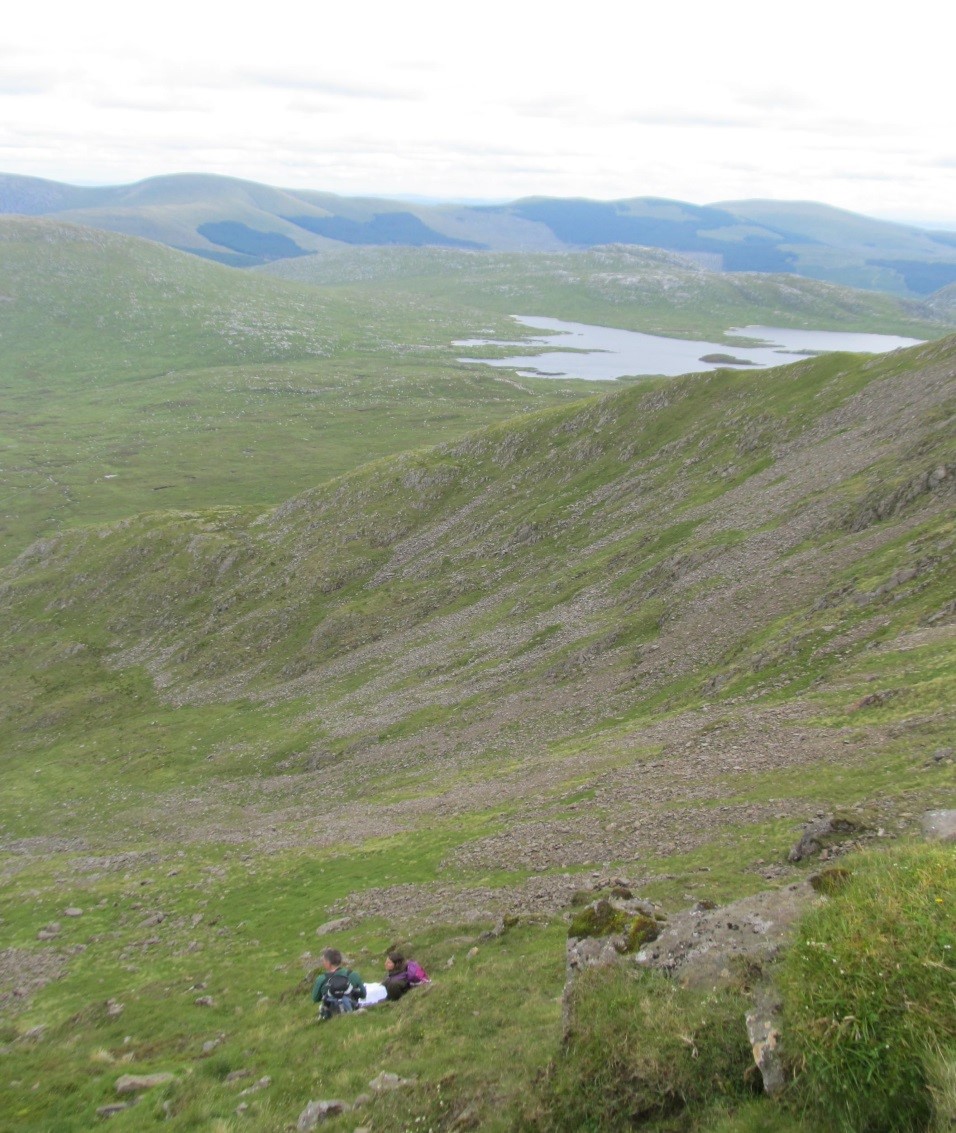 Plant recording in Kirkcudbrightshire
Download an  account by David Hawker of plant recording in Kirkcudbrightshire which covers:
recording history from the C17th to the present day;
recording techniques;
recorders and researchers;
countryside changes;
references and other sources; and
a list of 45 species considered extinct since the C19th but which may still be present.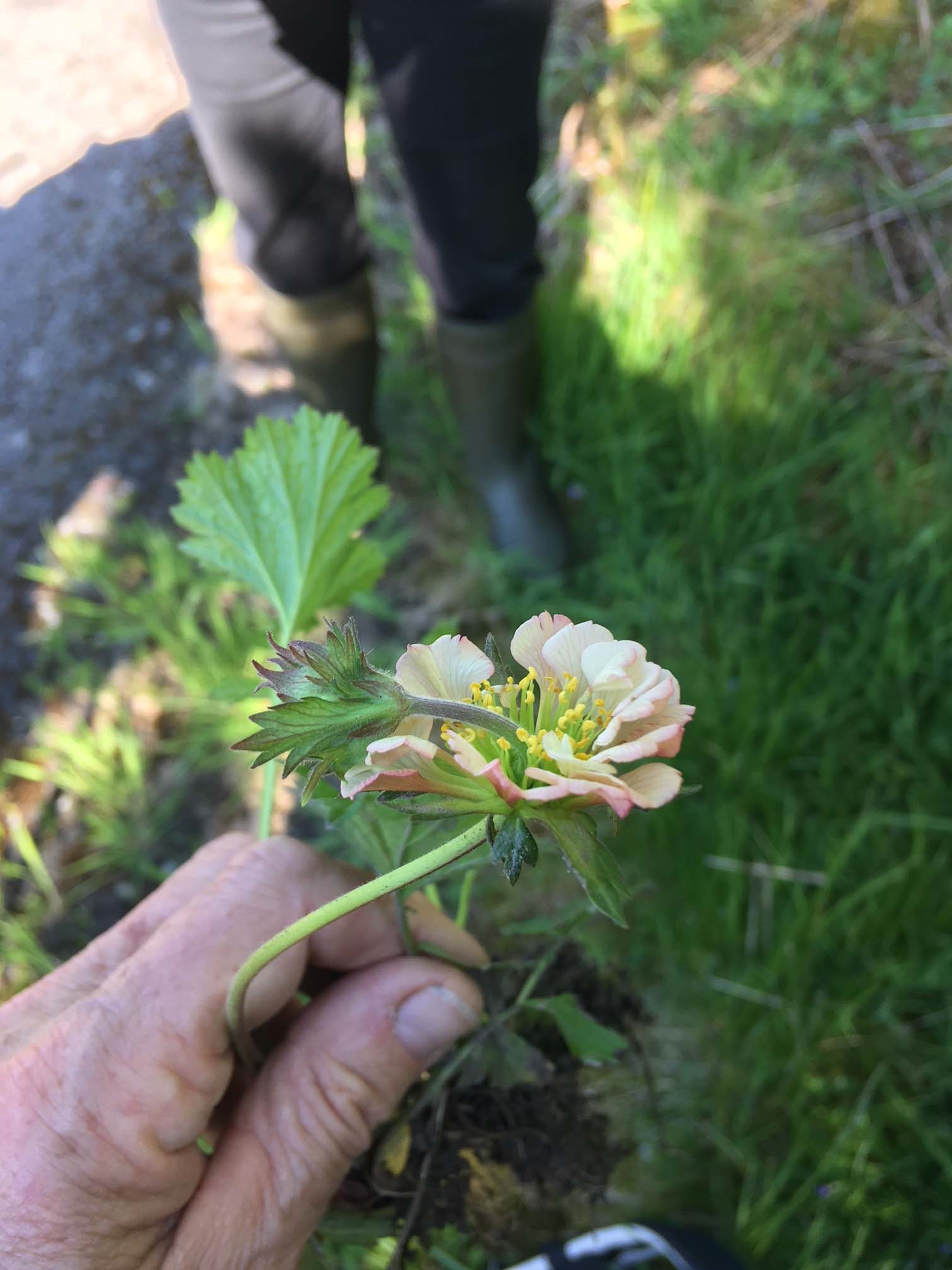 Local botany group: meetings reports 2021
Local botany group: meetings reports 2019
Click on the link to view or download the reports: