For BSBI members, the AGM is a chance to have their say and participate in how the society is governed. The 2022 AGM was held online and attended by 81 people; here are the draft minutes of the BSBI AGM 2022. The 2023 AGM will be held online on 16th November - invitation and joining details below.
This invitation to attend the 2023 BSBI Annual General Meeting (AGM) is to be included inside the September 2023 issue of BSBI News and posted on the BSBI website from August. The AGM will be held electronically at 7.15pm on Thursday 16th  November 2023 and a joining link will be made available online for members who  register to attend on the BSBI website. Or you may write to the Company Secretary at the address below to register to attend and receive supporting papers.
The final agenda and all supporting papers will be available on the BSBI website which will be updated as the AGM approaches. The agenda includes Election of Trustees. Any member interested in becoming a BSBI Trustee can find more information on How to Become a Trustee on the BSBI website or by writing to the address below.
The deadline for nominations is mid-day Monday 16th October.
An election will also be held for the position of President-elect.
If you wish to submit a resolution or to vote by proxy please submit a request to do so in writing by post to the address below or by email to the Company Secretary by midday Thursday 2nd November 2022.
Steve Gater (Company Secretary)
28 Chipchase Grove, Durham DH1 3FA.
Email:  steve.gater@bsbi.org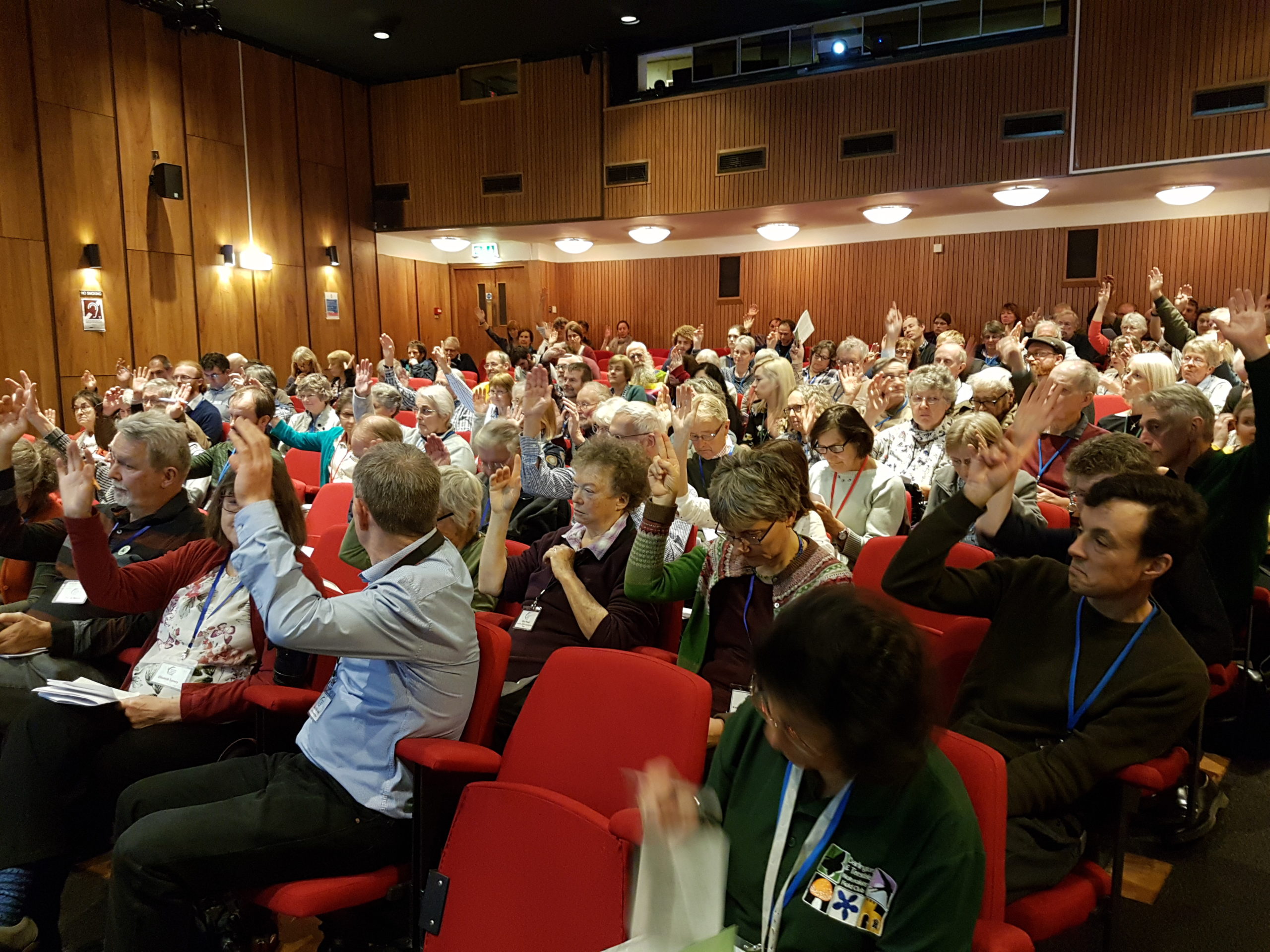 The BSBI Annual General Meeting 2022 took place at 7.15pm on Thursday 17th November as an electronic meeting. The AGM was preceded by introductory talks; Mick Crawley gave a talk about the flora of London and BSBI Chief Executive Julia Hanmer provided a summary of BSBI's activities and successes over the past year.