We're launching a brand new project to increase awareness of Ireland's semi-natural grasslands and help to improve the identification skills needed to record them, whether you're a beginner or a more experienced botanist. We're hoping this will turn into a multi-year project, but for this summer we're sticking with helping BSBI members and other plant lovers to achieve a good grounding in the basics. This includes online training, downloadable resources, and social media posts to highlight the importance of grasses and grasslands. For more information, please contact the Ireland Officer.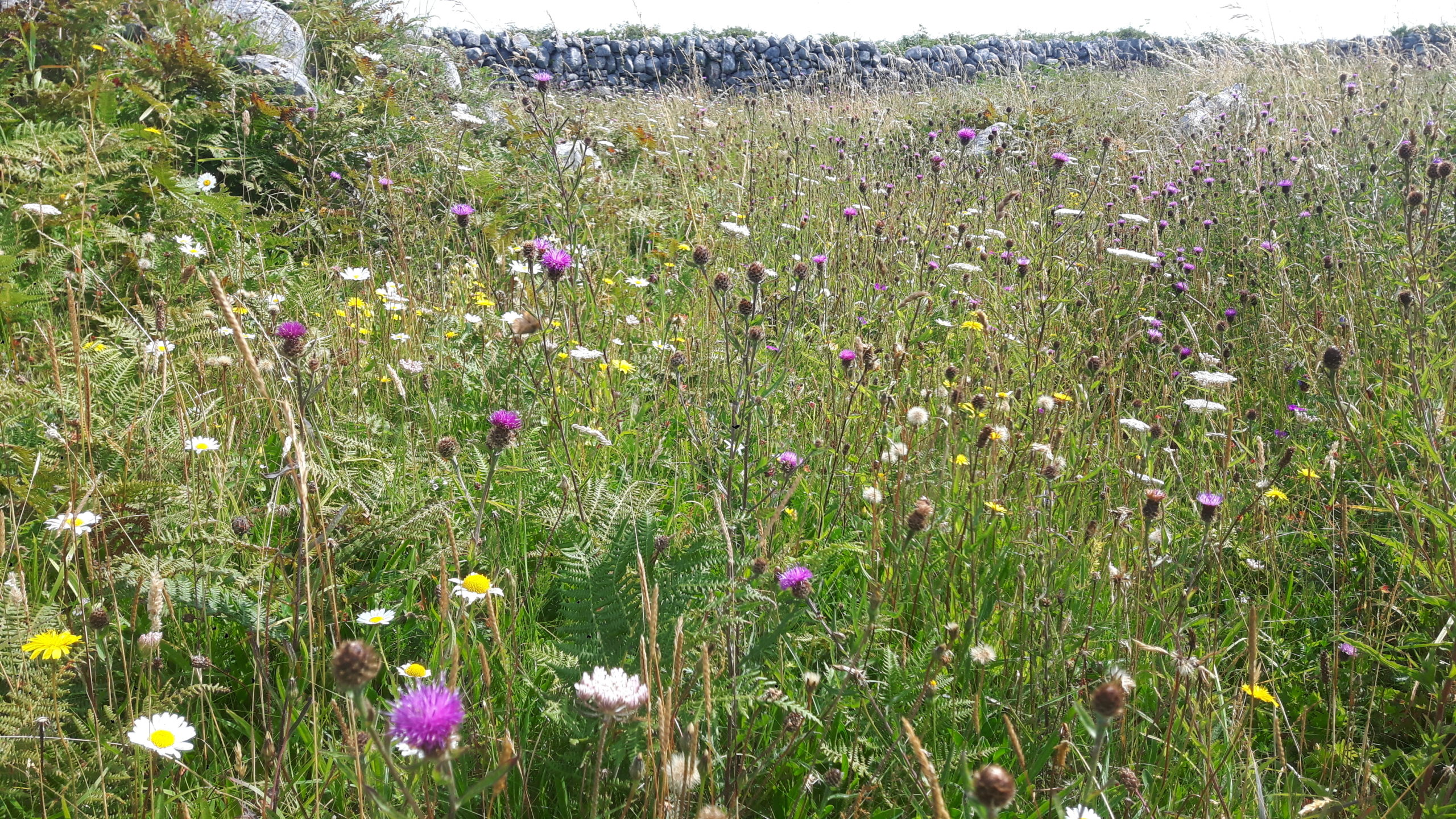 Training
We hosted 5 free online training courses this summer. The sessions were open to anyone and hundreds of people got involved! If you missed out or just want a refresher, you can download the slides from the presentations below (for personal study only).
Recordings of all five session sessions are also available on the right side of this page and on the Irish Grasslands Project playlist.
In case that isn't enough, we also have slides from the Rushes - ID tips to get you started presentation that Lynda gave at our Spring Conference in 2017.
Resources
We are creating a downloadable resource to help with identifying key species of grasses, rushes, sedges, and forbs which are indicators for Annex I grassland habitats. When complete, the resource will be available to download for free from the BSBI website.
There are lots of resources available to support learning about grasses and grasslands in Ireland. Below are a few that might be of interest. If you have suggestions for others, please let us know! We'll continue adding to the list throughout the project.
Books
Grasses of the British Isles. BSBI Handbook No. 13 by Cope and Gray.
Identification guide to Ireland's Grasses. National Biodiversity Data Centre.
Grasses: A guide to their Structure, Identification, Uses and Distribution in the British Isles by Hubbard.
Grasses, Sedges, Rushes and Ferns of Britain and Northern Europe.  Collins Pocket Guide by Fitter, Fitter. & Farrer.
Colour Identification Guide to the Grasses, Sedge, Rushes and Ferns of the British Isles and north-western Europe by Rose.
Grasses, Ferns, Mosses & Lichens of Great Britain & Ireland by Phillips.
A Field Guide to Grasses, Sedges and Rushes.  The Species Recovery Trust by Price.
Start to Identify Grasses by Faith Anstey.
Start to Identify Sedges and Rushes by Faith Anstey.
Webpages
Videos
Social Media
We'll be posting updates to the project on our Facebook page and Twitter using the hashtag #IrishGrasslandsProject. Please follow along and join in!
In addition to regular updates, we also are highlighting some of our fantastic grass species in "Grass of the Week" features throughout the summer. These are posted by Jessica Hamilton each Friday on Facebook and Twitter. Check out the #IrishGrassOfTheWeek hashtag.
Training Course Recordings
Introduction to Grass ID

Vegetative Grass ID - Part 1

Vegetative Grass ID - Part 2

Introduction to Annex I Grasslands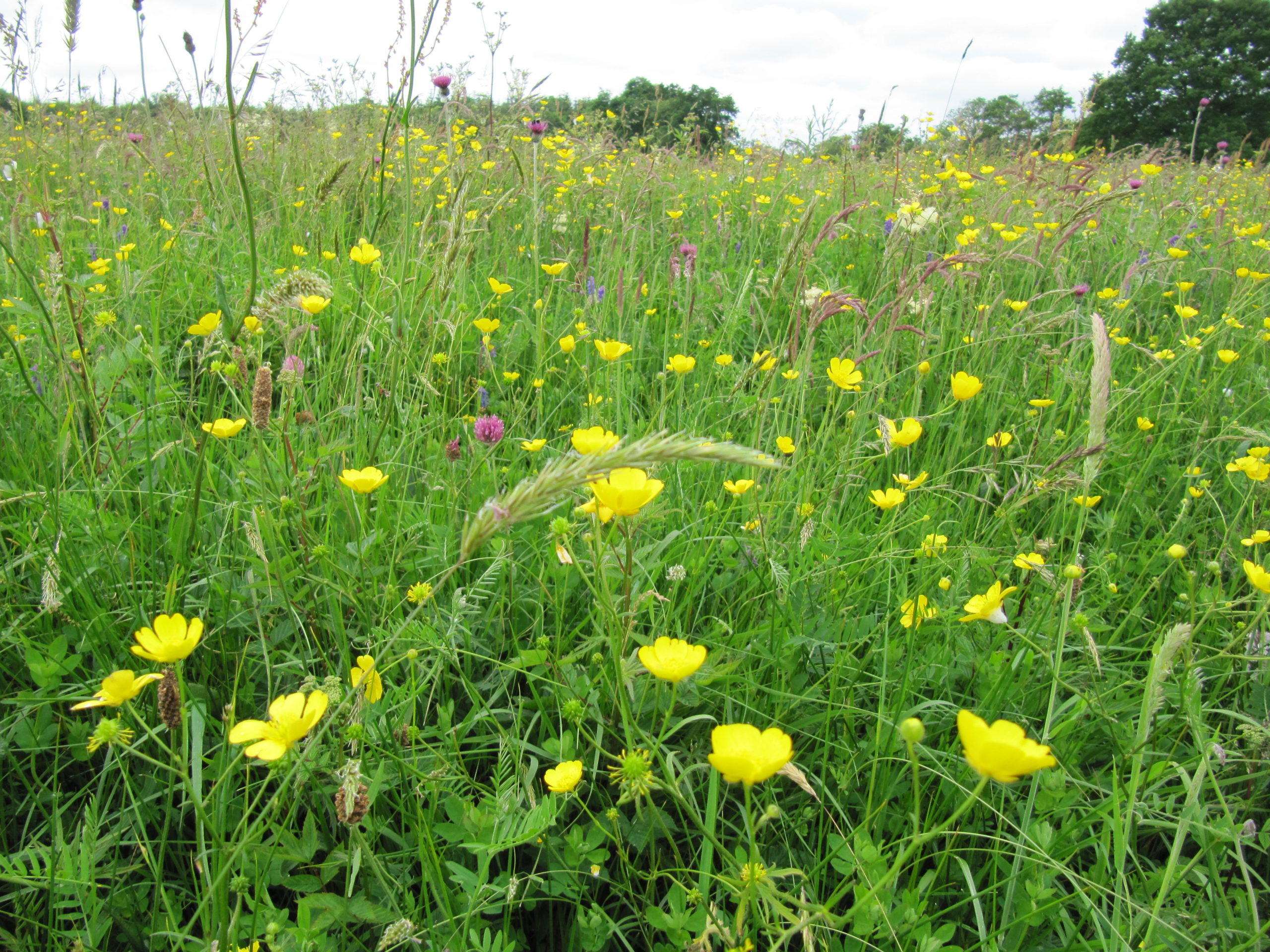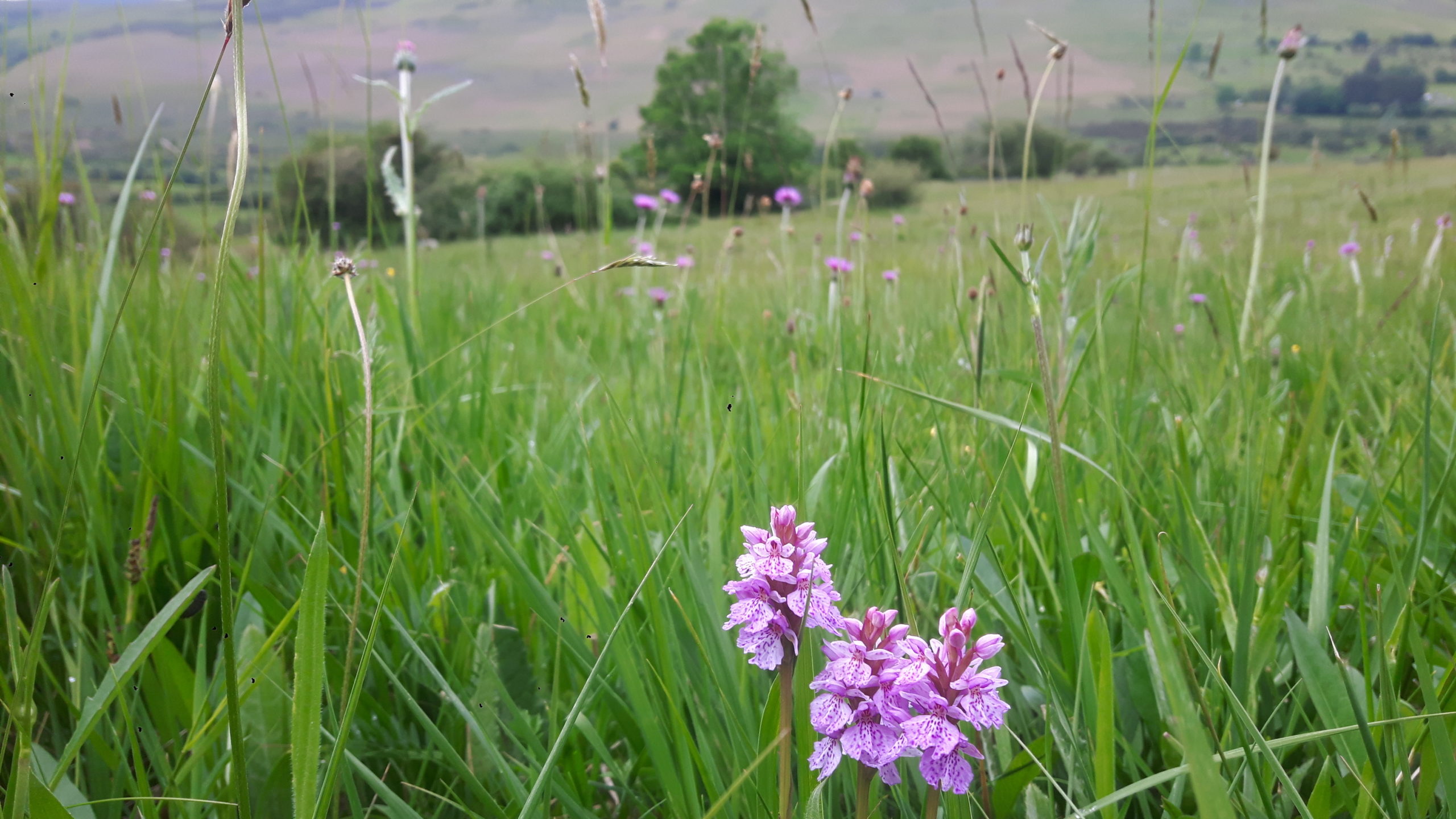 Support for this project was generously provided by NPWS and CEDaR