In 2020 we launched a brand new project to increase awareness of Ireland's semi-natural grasslands and help to improve the identification skills needed to record them, whether you're a beginner or a more experienced botanist. We're hoping this will turn into a multi-year project, but this year we aimed to help BSBI members and other plant lovers to achieve a good grounding in the basics. This included online training, downloadable resources, and social media posts to highlight the importance of grasses and grasslands. For more information, please contact the Ireland Officer.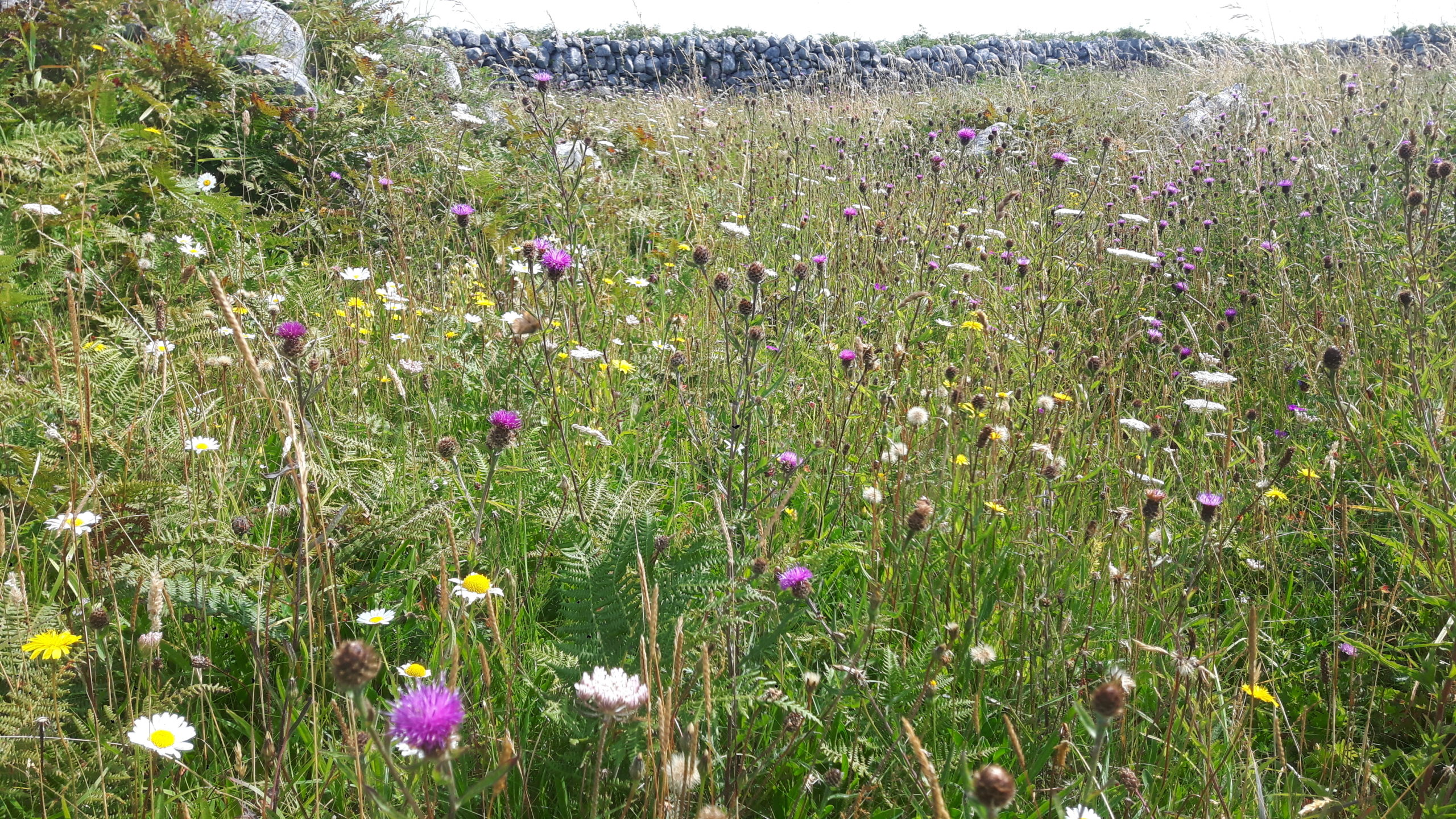 Resources
There are lots of resources available to support learning about grasses and grasslands in Ireland. Below are a few that might be of interest. If you have suggestions for others, please let us know! We'll continue adding to the list throughout the project.
*NEW* BSBI Ireland Annex I Grassland Resources
This is a series of  free pdf resources created especially for the Irish Grasslands Project. The aim is to improve understanding of the four main Irish grassland types that are listed on Annex I of the EU Habitats Directive. We list the main indicator species, and provide additional information on selected species to help with identification. We hope you find them useful!
Books
Webpages
Videos
Training
We hosted 5 free online training courses this summer. The sessions were open to anyone and hundreds of people got involved! If you missed out or just want a refresher, you can download the slides from the presentations below (for personal study only).
Recordings of all five session sessions are also available on the right side of this page and on the Irish Grasslands Project playlist.
In case that isn't enough, we also have slides from the Rushes - ID tips to get you started presentation that Lynda gave at our Spring Conference in 2017.
Social Media
If you'd like to catch up on what happened in the first year of the project or keep up-to-date with new developments, follow the #IrishGrasslandsProject hashtag on Twitter and Facebook.
We also highlighted 15 of our fantastic grass species in "Grass of the Week" features throughout the summer on Twitter and Facebook: check out the #IrishGrassOfTheWeek hashtag. Thanks to Jessica Hamilton for her work on this.
Support for this project was generously provided by NPWS and CEDaR