On this page we point you towards all the books, websites and downloadable files we know about to help you identify wild plants, whether you are a beginner or an experienced botanist. There's extra help on offer to BSBI members who can consult our network of 100+ plant experts. Our members will also find useful information on plant ID in our periodicals.
Identification Resources: getting started
If you're just starting out with plant identification, check out our 20 Helpful Hints here: it includes a review of plant ID books in print, tips on ID resources, and links to some groups on social media which offer ID help or which talk you through the various stages in identifying a plant.
You could also post photos on iSpot and ask for ID help - contributors are very helpful.
Try using BotanicalKeys: a free and easy online key, by Quentin Groom.
Check out Chris Dixon's interactive, multi-access key to British and Irish seed plants.
The Daffodil Site, by Mick Crawley takes you through how to identify daffodils.
Snowdrop identification by Mick Crawley also has a user-friendly ID key.
John Crellin's Floral Images website allows you to browse groups of plants by flower colour; the A-Z listings contain thousands of plant photos which show the features necessary for ID.
Smartphone apps
MAKAQues Multiple Access Key to the British Flora by Chris Dixon: c£20 from Google Play
The Centre for Ecology & Hydrology has produced a rage of apps for identifying and recording wildlife. Find out here about the Rare Arable Flowers app, Plant Tracker app and more.
Identification Resources for experienced botanists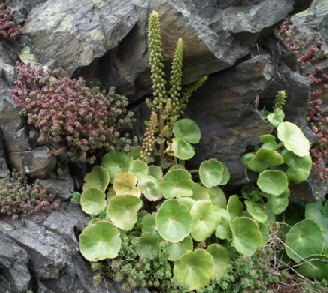 The TEP files
Grass identification leaflets for surveyors, produced by Peter Gateley of Warrington-based ecological consultancy TEP. You can download them, print them out and laminate. They are pdfs up to about 2 Mb.
Plant experts
Members of the BSBI can make exclusive use of our network of 100+ plant experts, who will name difficult plants for you. There are two referees just for beginners; specialists in garden shrubs and cultivated trees; aquatics and alpines; as well as experts in orchids, grasses, tricky plant families...
Contact details for our experts/ referees are in the BSBI Yearbook, which is sent out to members each year in January and is available via our password-protected members-only area. If you're not a member, and you are interested in plant identification, you may want to think about joining BSBI.