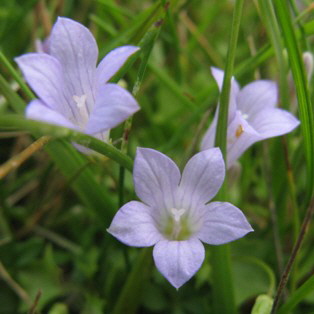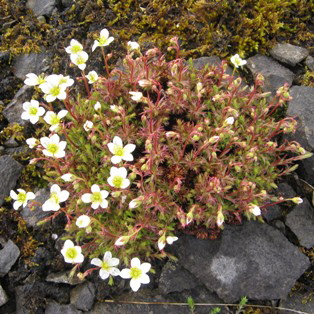 The flora of Glamorgan
The historic county of Glamorgan has a diverse flora, with over 80% of the vascular plant flora of Wales being recorded in the county. Particularly interesting areas include: the dune systems of Gower and Kenfig; a wide variety of saltmarshes and other coastal habitats; freshwater bodies (of which the complex of Crymlyn Bog and Pant y Saes Fen deserves special mention); the limestone grasslands of Gower, the Vale and Merthyr Tydfil; the grasslands of the uplands and border ridges, which includes a considerable amount of 'Rhos' pasture; and the cold north-facing crags in the far north, where a relict arctic-montane flora persists.
Elsewhere the county's vegetation is relatively unmodified by modern agriculture, although extensive tracts in the northern half of the county have succumbed to intensive forestry, and open-cast mining operations have scarred some areas. The infamous coal-tips of the valleys are now largely revegetated, and have a distinctive flora that is of interest in its own right.
David Barden's exhibit 'Writing a site Flora with broad appeal: an experience from Glamorgan' was displayed at the 2022 British & Irish Botanical Conference.
Glamorgan Botany Group
Glamorgan Botany Group began life in 2013 with five well-attended excursions in the east of the county, which in the recent past has not been so intensively botanised as the west.
In 2023, we hope to continue this focus, and you can download our 2023 excursion plan here.
Excursions generally involve chasing up historic sites, updating records for less common species, or simply visiting less-frequented areas to see what we can find. As well as generating species lists for the sites we visit (for input into national databases and Flora projects), we like to encourage the recording of additional details useful for continued monitoring, such as populations, precise locations and habitat notes.
The Group also provides a friendly forum for learning about botanical recording, including developing skills in plant identification, swapping tips for difficult species and groups, and learning more about the habitats found in the county. As such, we welcome everyone with an interest in plant recording to our excursions, whether beginner or expert.