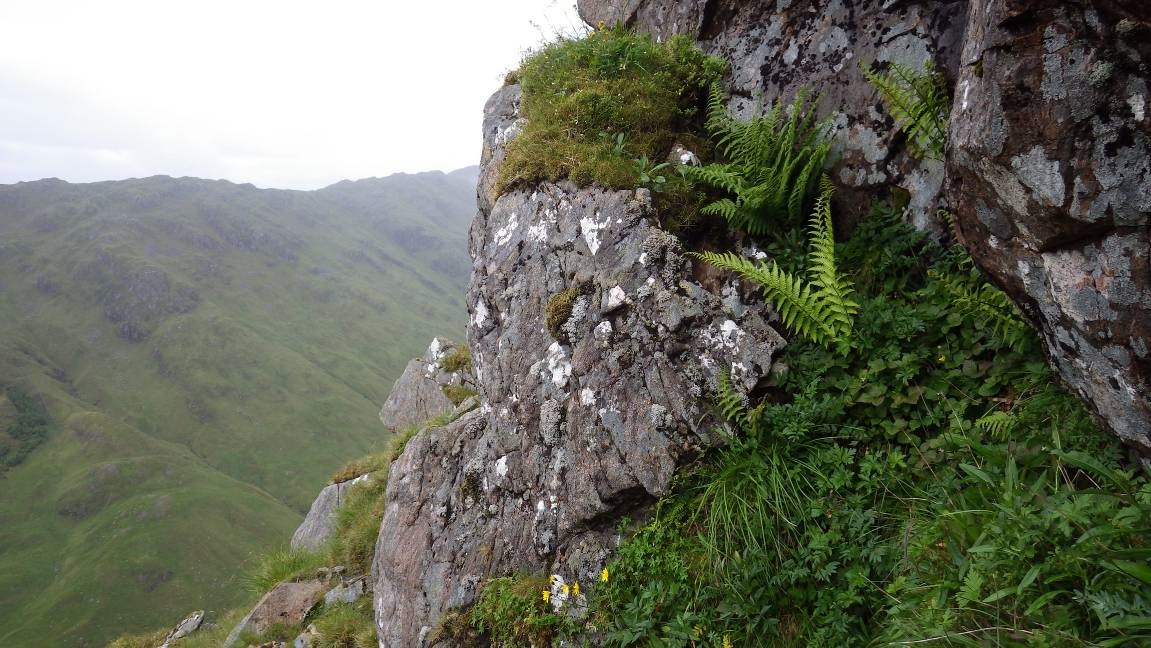 Introduction to Westerness
Westerness, also called West Inverness- shire, is the second largest vice-county in the British Isles at 44,796 km sq (Easterness is larger still!). Vice-counties are fixed geographical areas used for biological recording; unlike local authority areas, their boundaries have remained stable over the years. vc97 equates fairly well to Lochaber (i.e. the old Lochaber District, and current Highland Council 'Area') with two important omissions:
The Small Isles – these are part of vc 104 (North Ebudes, which also includes Skye)
The area south of Loch Leven, the River Leven and the Blackwater Reservoir (Glen Coe, Rannoch Moor, Duror etc) – this is in v.c. 98 (Main Argyll).
But Westerness also takes in two additional areas which are not in Lochaber:
Creag Meagaidh and the Ben Alder range (part of Badenoch and Strathspey)
Glenelg and the northern part of Knoydart (part of Lochalsh).
Elsewhere the boundaries are identical or very close. Westerness thus includes:
Ardnamurchan
Morvern
Kingairloch
Sunart
Ardgour
Moidart
Morar
Knoydart
Glenelg
Glen Garry
Locheil
Great Glen  (Loch Oich southwards)
Glen Roy
Creag Meagaidh
Ben Nevis
Grey Corries
Onich
Mamores
Corrour
Ardverikie
Ben Alder (part). 
Records and recording
The BSBI joint County Recorders for Westerness are Ian Strachan and Ian Bonner. Ian Strachan is the first contact and lives near Roy Bridge. Ian Bonner (also joint County Recorder for Anglesey) lives in Gloucestershire but visits Ardnamurchan regularly. He is responsible in particular for Ardnamurchan, Sunart and Moidart, including hectads NM46, 47, 56, 57, 66, 67, 76, 77 and 86.
Former County Recorders for v.c. 97 include: Alfred Slack, John Raven, Derek Ratcliffe, Mary McCallum Webster.
Records of plants are very welcome, including all flowering plants, ferns and stoneworts. BSBI has now adopted tetrads (2 x 2 km) as the minimum recording unit, but we both record at monad (1 km square) level, with more detailed GRs and notes for anything interesting or notable – the data can be easily aggregated (see maps near end), but not the other way! We hope others will do so too. It doesn't necessarily mean doing a repeat list from each square within a tetrad – just note which km square each record is from.
A customised recording card is available but other cards can be used. A much shorter list (excluding coastal species) is available on request. Please mark cards clearly to help data entry, striking through the species name towards the BRC number. If possible 8 figure grid references should be provided for notable species – nationally or locally rare/scarce species, invasives, other species of conservation importance (e.g. BAP, TPP) – with notes on population size etc and identification where appropriate.
There is no Flora or checklist available (yet!) for Westerness but the following publications cover parts of the vice-county:
Hadley, G. (ed.) (1985) A map flora of Mainland Inverness-shire. Botanical Society of Edinburgh & BSBI. [excludes Ardnamurchan, Morvern, Sunart &  Ardgour]. Out of print.
Dobson, R. (1983) The Vascular Plants of Northern Ardnamurchan. (Reprinted from The Glasgow Naturalist, vol 20 pp  313-331). Plurabelle Books, Glasgow.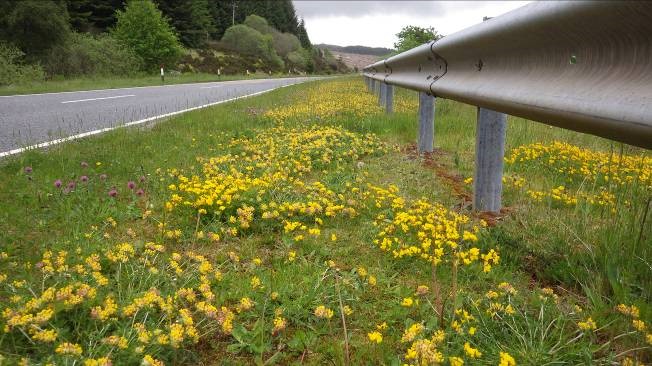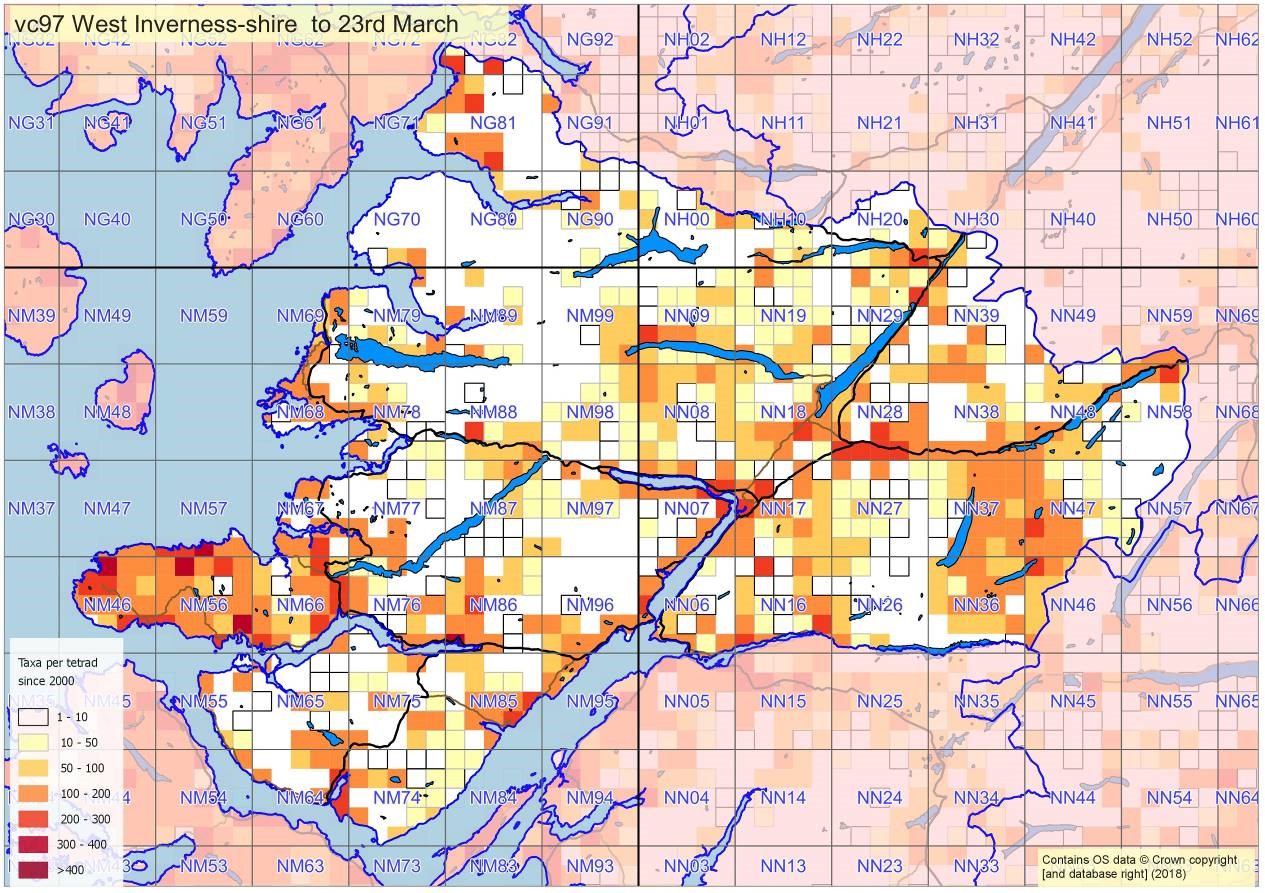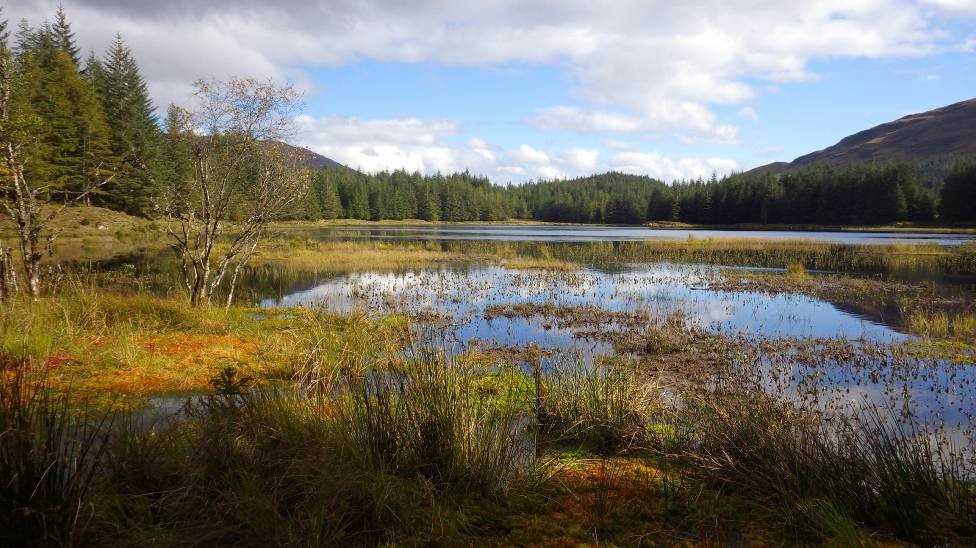 Ben Nevis North Face Survey: Report