What is Herbology Hunt?
Herbology Hunt is the junior arm of Wild Flower Hour. It's an informal partnership between #wildflowerhour and the Wild Flower Society. and is supported by BSBI.
Every month, we release a new spotter sheet with five wild flowers to find. Scroll down to view or download the spotter sheets - and then see if you can find the five wild flowers! We hope you will share what you've found on Twitter or Instagram using the #herbologyhunt hashtag, or in our HerbologyHunt Facebook group.
Please note that it is no longer possible to receive a free handlens or T-shirt as stated on the spotter sheets - sorry!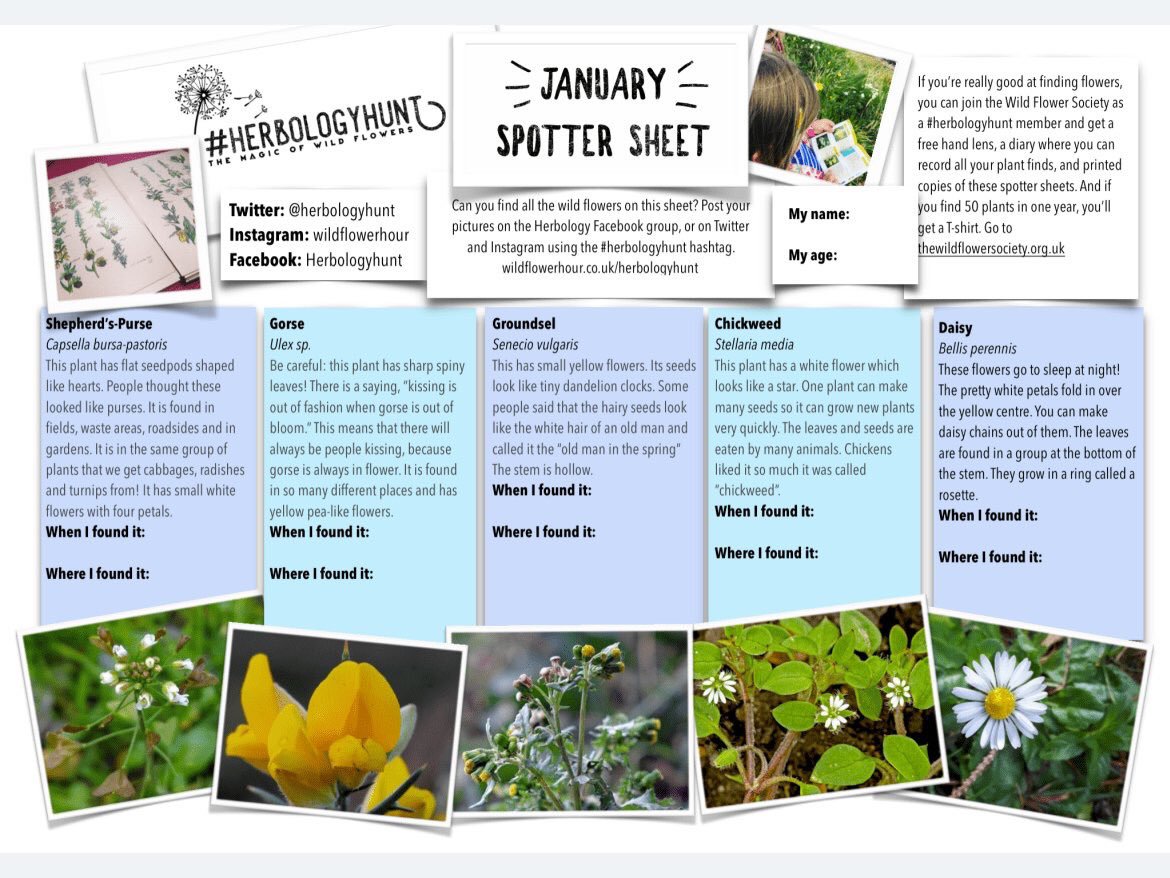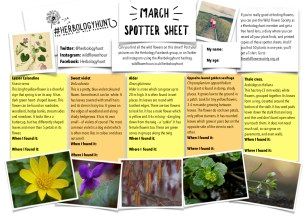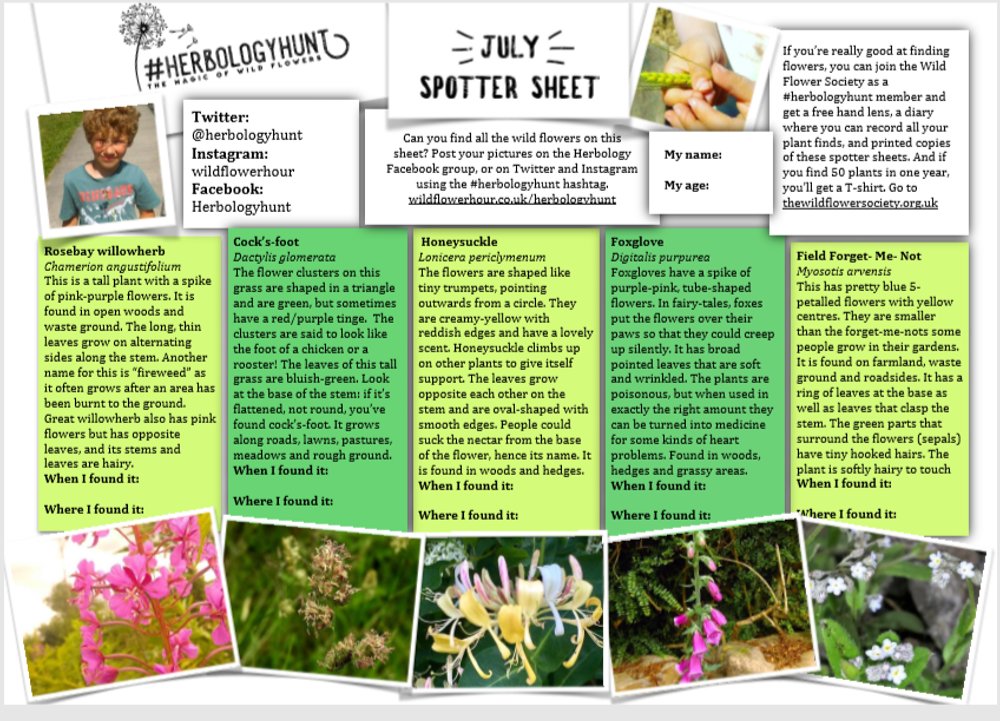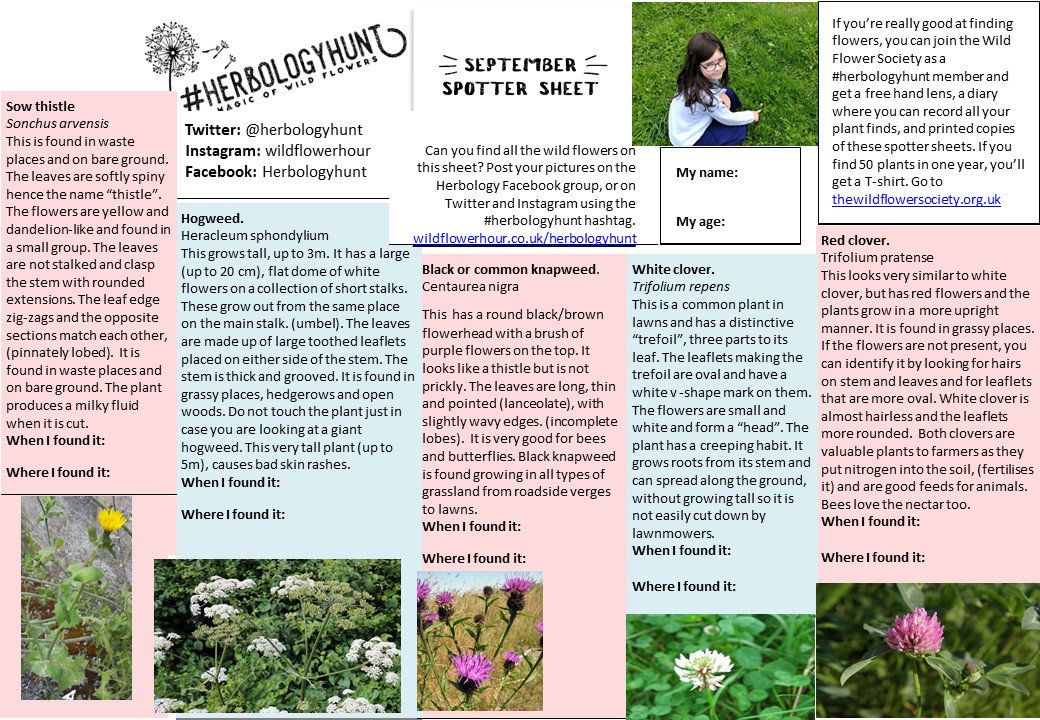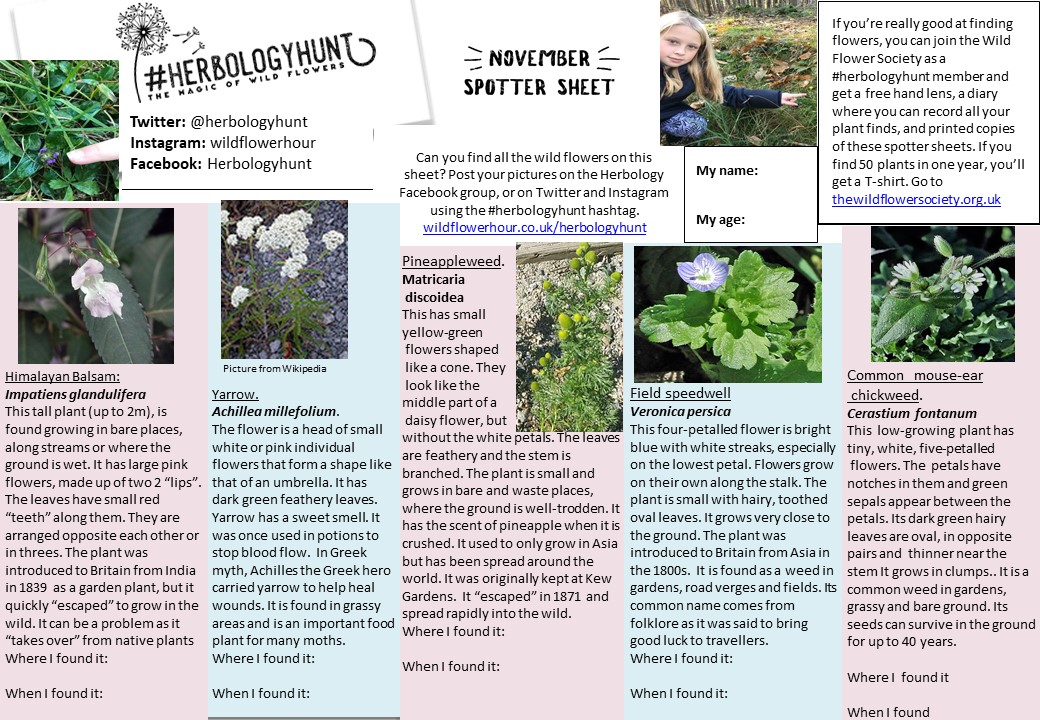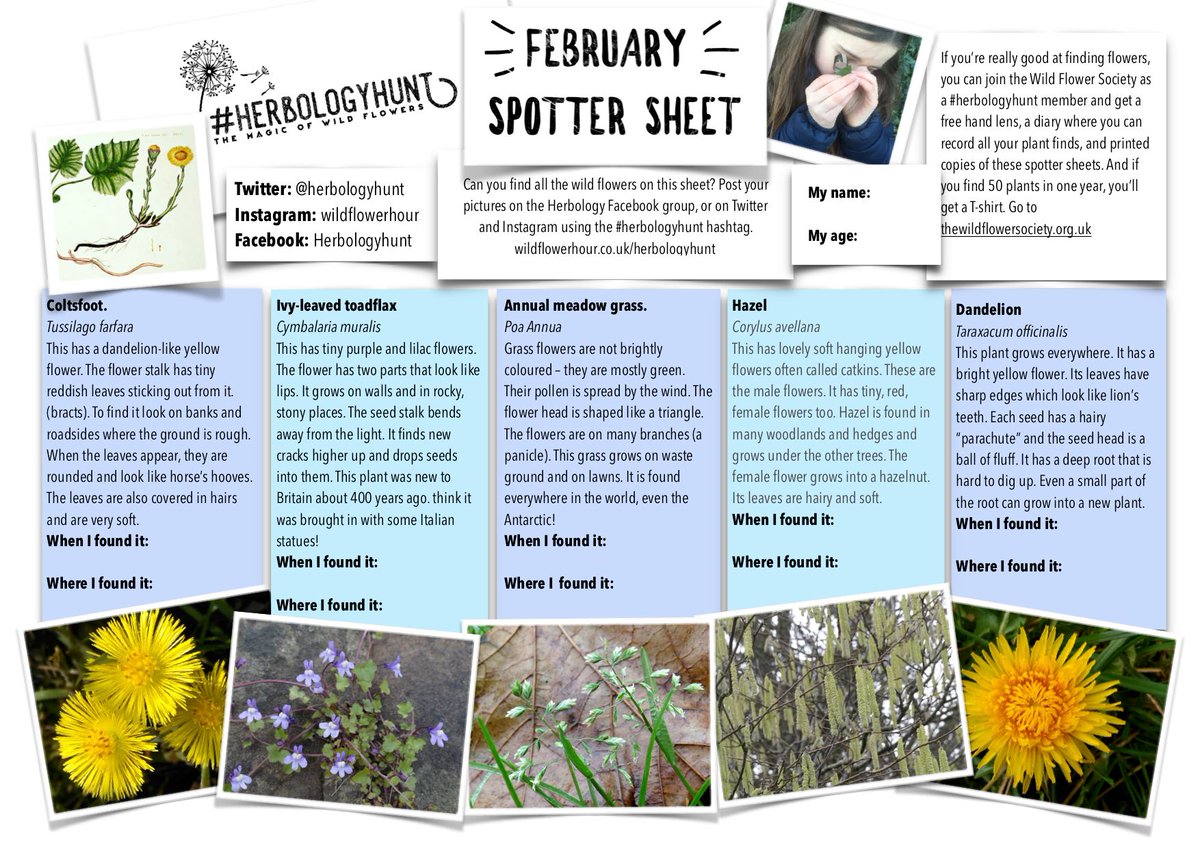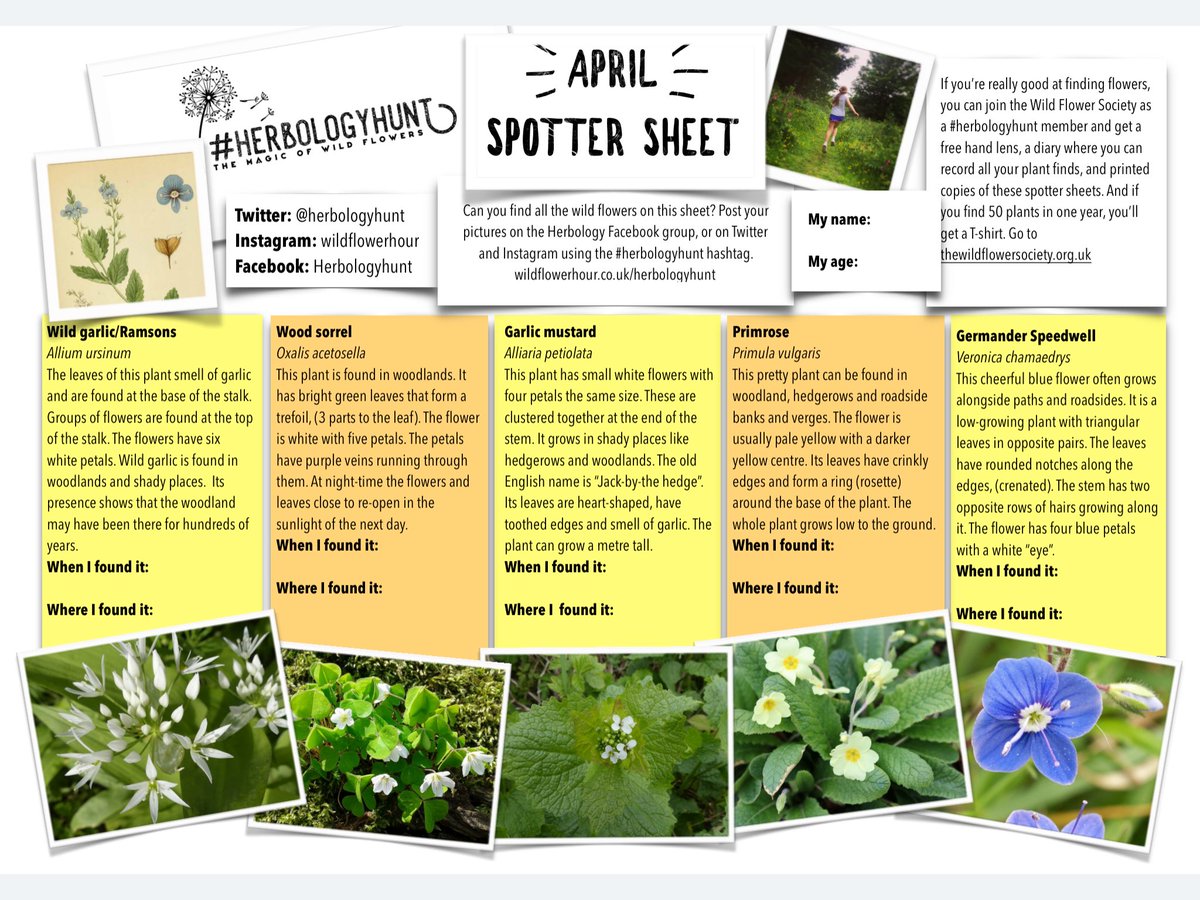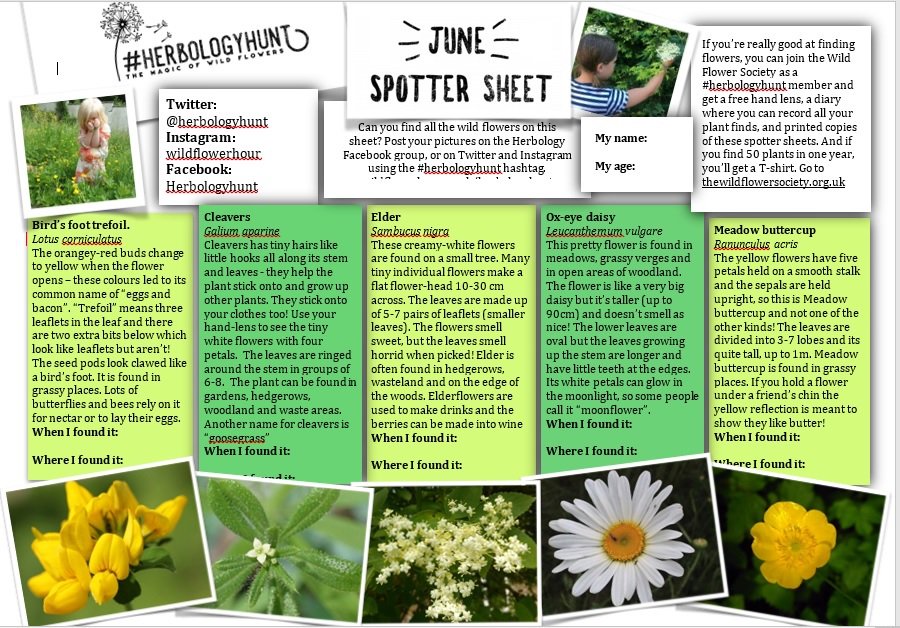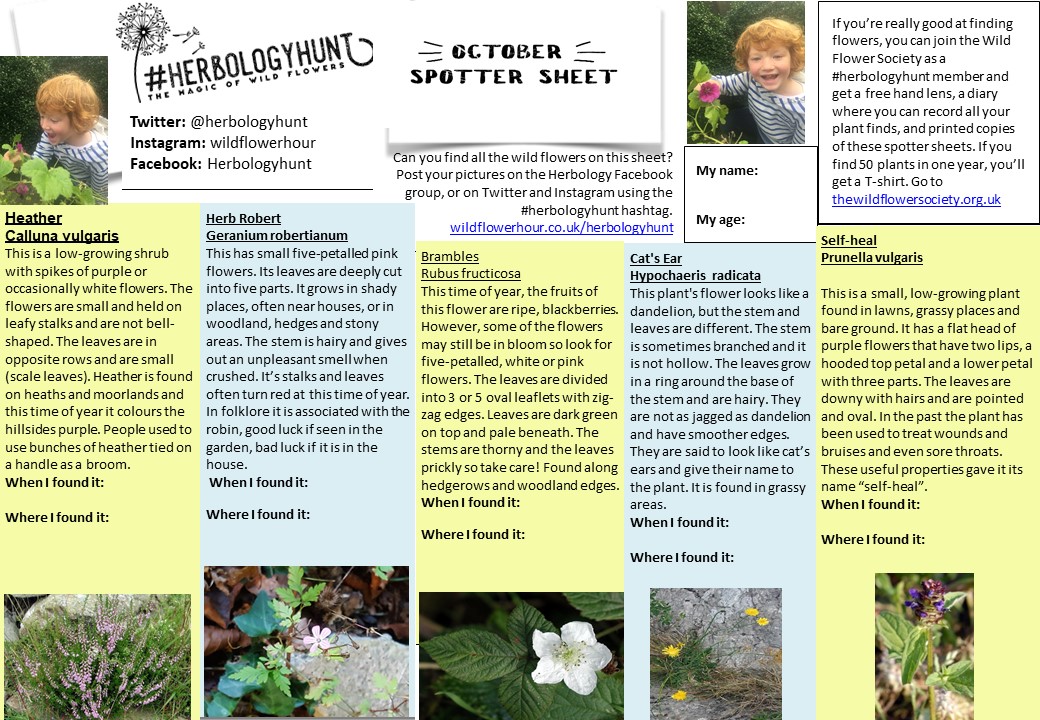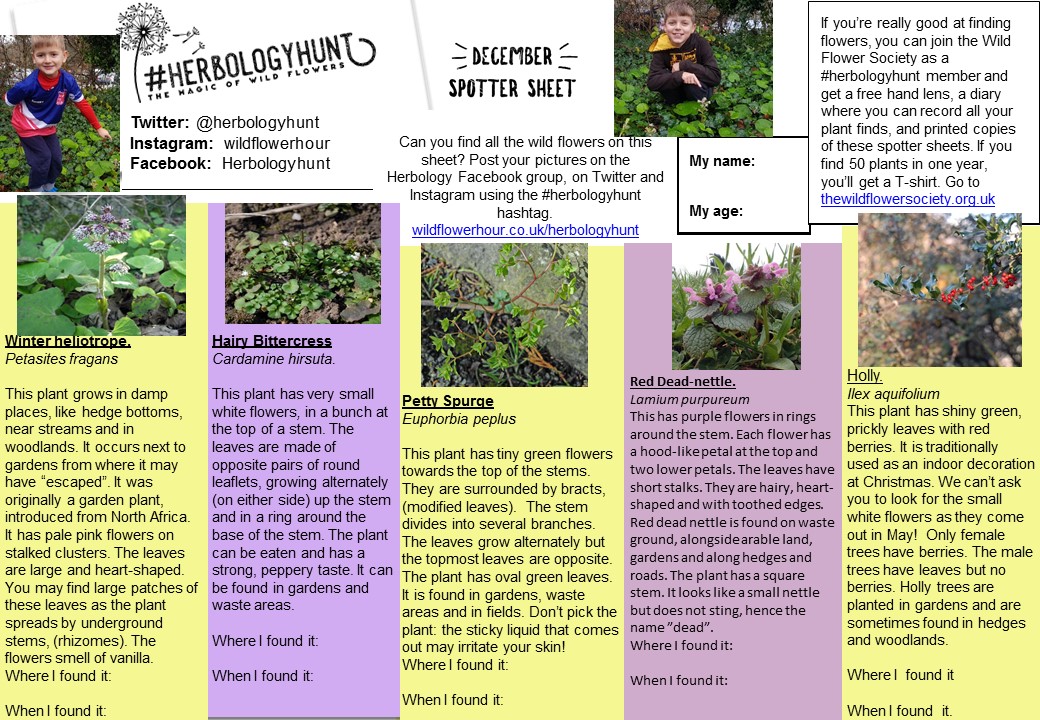 Who is in the team behind Herbology Hunt?
The team behind Herbology Hunt is: