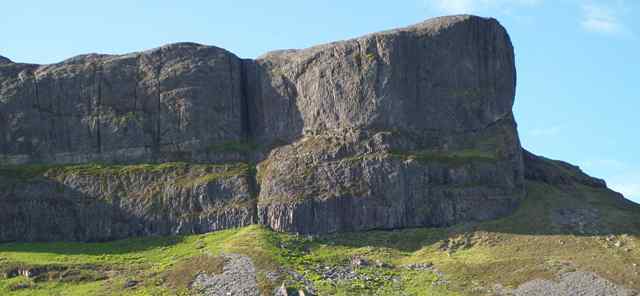 Plants in Vice-County 104: A Review of January - June 2020
For obvious reasons, plant recording has been on something of a hold this year. A single day in February along the River Chracaig in Portree added three or four new vice-county records (depending on how one counts them):
Galanthus plicatus subsp. plicatus (Pleated Snowdrop)
A hybrid swarm of Galanthus x valentinei ( nivalis x plicatus)
Cryptomeria japonica (Japanese Red-cedar)
Crocus neapolitanus, though Crocus vernus had been recorded previously from elsewhere on Skye and neapolitanus is what used to be C. vernus subsp. vernus.
Thirty Hieracium specimens were taken on Raasay in June (and on July 1st) for expert determination.  David McCosh found that there eight species were present:
H. anglicum (3 sites), H. hebridense (6), H. oxybeles (3), H. pollinarioides (1), H. praesigne (1), H. shoolbredii (8), H. silvaticoides (2) and H. triviale (previously H. vulgatum) (6). David says "H. silvaticoides is rare in Scotland, probably reflecting the rarity of limestone, but is quite common on limestone in the north of England". These records are the first for Raasay and indeed, for northwest Scotland. More work is planned on Hawkweeds this year.
Other highlights have included the first record for Carlina vulgaris (Carline Thistle) in NG41 and the first record this century for Pseudorchis albida (Small-white Orchid) in NG36.
Thanks are due to the ten folks who, in addition to myself, have contributed to the records that were made.
Stephen J Bungard
July 2020
County Recorder
Ceol-na-Mara, West Suisnish, Isle of Raasay, by Kyle, IV40 8NX
01478 660248
mobile on meeting days: 07549 184831
email [email protected]
Read my Blog
Flora of Skye
For photographs of the plants of Skye, visit Carl Farmer's fine web site Skye Flora.