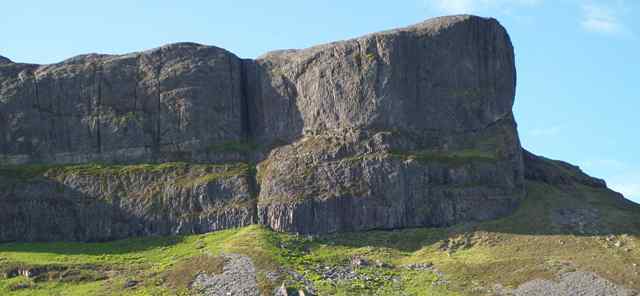 Plants in VC 104: A Review of January - July 2021
Skye Botany Group met twice, visiting Raasay in May and Stockval and Loch Sleadale in June. The latter was a trial run for the new SHARP project. None of the five target species in NG32 was re-found but most were probably errors anyway. However, other less rare species missing since before 2000 were re-found and we added Neottia cordata (Lesser Twayblade) to the hectad list.
The most important find so far this year was a new site for Arabis alpina (Alpine Rock-cress) some 1.5 km from the nearest known site by visiting BSBI member Lynn Youngs.
The only new vice-county record was of Buddleja globosa (Orange-ball-tree).
Six Hieracium specimens were taken on Skye and Raasay in June for expert determination. More will be taken as the season progresses.
There were 20 new hectad records including Botrychium lunaria (Moonwort) in NG61, Dryopteris aemula (Hay-scented Buckler-fern) in NG42, Dryopteris expansa (Northern Buckler-fern) in NG33, Mercurialis perennis (Dog's Mercury) in NG45 and Scutellaria galericulata (Skullcap) in NG26.
Thanks are due to the twenty folks who, in addition to myself, have contributed records so far this year, totalling just short of 1,000 records.
Stephen J Bungard
4th July 2021
Flora of Skye
For photographs of the plants of Skye, visit Carl Farmer's fine web site Skye Flora.