County Recorder
David Broughton, 1 Margate, Woodlesford, Leeds, LS26 8PB
Axiophytes
A draft list of axiophytes is currently being worked up. While this is not something that other members can currently be involved with you may wish to check out the Axiophyte page of this website for more information.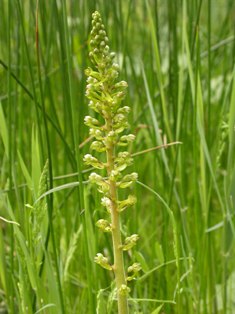 Rare Plant Register
Recording work for the RPR fits in neatly with efforts for the BSBI Maps Scheme. The first attempt at a finished RPR is now available - hopefully this will be followed up with annual updates, and doubtless there is more I could add. I would also welcome any additional records of these species.
BSBI Maps Scheme
There have already been many significant hectad updates and range extensions for a range of species. Work continues a pace to undertake as much recording as possible before the end of the current date class. For those interested in helping with 'square bashing', recording forms can be downloaded from the Resources page of the website.