2020 Irish Autumn Meeting
This year's Autumn meeting and AGM will take place on Saturday, 26 September. It will be held fully online for the first time. This is due to restrictions around Covid-19, but we hope it will also allow more people to join in than are usually able to join us in person.
The meeting will begin at 10am, with talks on Atlas 2020, the National Plant Monitoring Scheme in Northern Ireland, the Rare Plant Monitoring Scheme run by NBDC, and the Irish Grasslands Project. We'll then have a short break before starting the formal AGM, where you can hear more about what's been happening in BSBI this year, and BSBI members can vote for new appointments to the Committee for Ireland. The meeting will end by 1pm.
All are welcome to attend, but you must register here by 25 September.
Papers for the AGM can be viewed by BSBI members on the password-protected Ireland Governance page. If you are a BSBI member and have forgotten your password, please email us with your membership number or your postal address and we will send you your password by return.
2019 Irish Autumn Meeting
The 2019 Irish Autumn Meeting took place on Saturday 21st September at the National Botanic Gardens, Glasnevin, Dublin.
The meeting featured talks from John Conaghan on the Clifden Field Meeting, Rory Hodd on the Rough Crew, Aoife Delaney on the first season of the Leitrim Botany Group, and Paul Green on the Aquatic Plant Project.
This was followed by two talks by Nick Stewart. The first highlighted the importance of Ireland's unique and varied aquatic habitats, while the second focused on some particularly tricky elements of aquatic plant identification.
The final element of the day was the AGM, which saw Edwina Cole elected as the new Chair for the Committee for Ireland.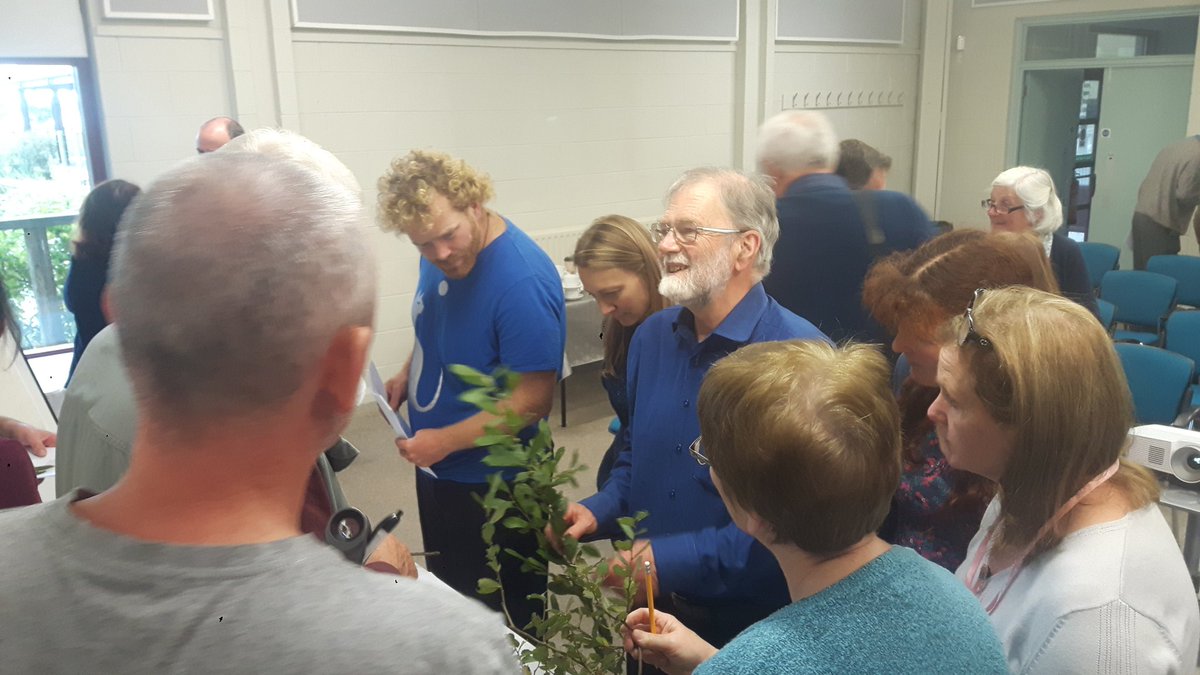 Autumn Meeting on Twitter