Latest News
*NEW* This year's Scottish Botanists' Conference was held at the Royal Botanic Garden Edinburgh on Saturday 4th November 2023. A diverse programme included talks on Plant Atlas 2020 and its impact, rare plant translocations for conservation and the recently updated Caledonian Pinewood Inventory, along with hands-on identification and training workshops. All sessions are now available to view on the BSBI YouTube channel, and you can view many of the exhibits and resources from the day here.
The Botanical Society of Scotland ran a two-day Urban Biodiversity Conference on Thursday 21st and Friday 22nd September, at the Royal Society of Edinburgh. Building on their long-running Urban Flora of Scotland project, this conference had a packed programme with a fantastic line-up of speakers, including two of our very own vice-county recorders, looking at a wide range of aspects of the urban flora! Talks from the conference will be made available online soon...
Head to the Plant Atlas 2020 in Scotland page now to read the summary report Britain's Changing Flora and get the headline findings for Scotland, and explore the online Plant Atlas! The Scotland launch of Plant Atlas 2020 was held at the Royal Botanic Garden Edinburgh on 9th March 2023, and we were joined by Lorna Slater MSP, Minister for Green Skills, Biodiversity and Circular Economy, to celebrate the fantastic work of the Scottish botanical recording community! You can watch the Scotland launch event in full on our YouTube channel.
Growing Identiplant in Scotland
Identiplant, the online training course for beginners in serious botany, is now run by BSBI and we're keen to increase the numbers of students - and the tutors to support them - across Scotland.
Are you based in Scotland and keen to support beginner botanists? Would you like to know more about becoming an Identiplant tutor? BSBI and The Conservation Volunteers (TCV) have partnered to establish an Identiplant Hub in Stirling, and we held a Identiplant workshop for prospective tutors there on Sunday 17th September.
See this poster for more information, and email identiplant@bsbi.org to find out more.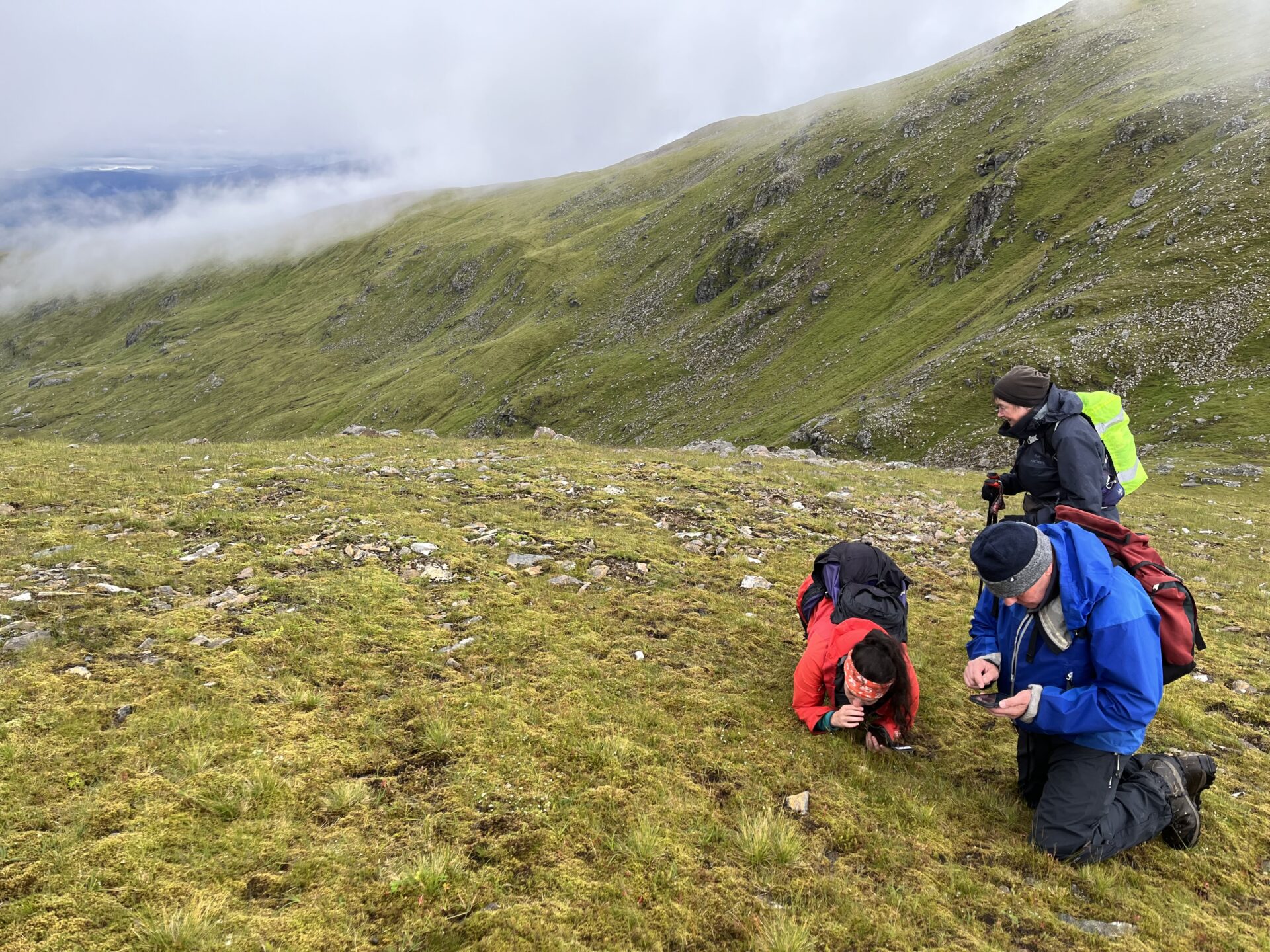 Scotland Officer
Matt Harding has taken over from Jim McIntosh as Scotland Officer in December 2022.
You can now read an interview with Matt on the BSBI News & Views blog.
Address: Royal Botanic Garden Edinburgh, 20a Inverleith Row, Edinburgh EH3 5LR
Email: matt.harding@bsbi.org
Scottish HectAd Rare Plant Project
County webpages
We now have a County page for all Scottish Counties! They are a great source of information on local botany including local groups, field meetings, checklists, floras, Rare Plant Registers, reports and more. See the local botany page.
Scottish Newsletter
The 2023 Scottish Newsletter is out now - a hundred pages packed with features, photos, field meetings, reports and puzzles! You can read it online, or download it as a pdf. A big thank you to Faith Anstey, editor of this issue, and we look forward to welcoming John Crossley as editor from 2024.
You can also read the 2022 Scottish Newsletter here, and for back-issues see the Scottish Newsletter page. The previous editor, Angus Hannah has retired after 6 years, and we are very grateful to him for doing such a splendid job!
Spring Conference
We joined forces with botanists across Britain and Ireland for the 2022 Spring Conference in March. There was a huge variety of interesting talks - all recorded and now available on the BSBI Spring Conference playlist. Of particular interest to Scotland is a talk on Conserving Oblong Woodsia.
Annual Reports
Every year we ask County Recorders to summarise the most interesting and exciting news from their Counties in less than 250 words.  You can see a collation of their 2022 reports in the Scottish Newsletter above, and individual reports appear on County pages with additional photographs and links. Previous years' reports can be seen below.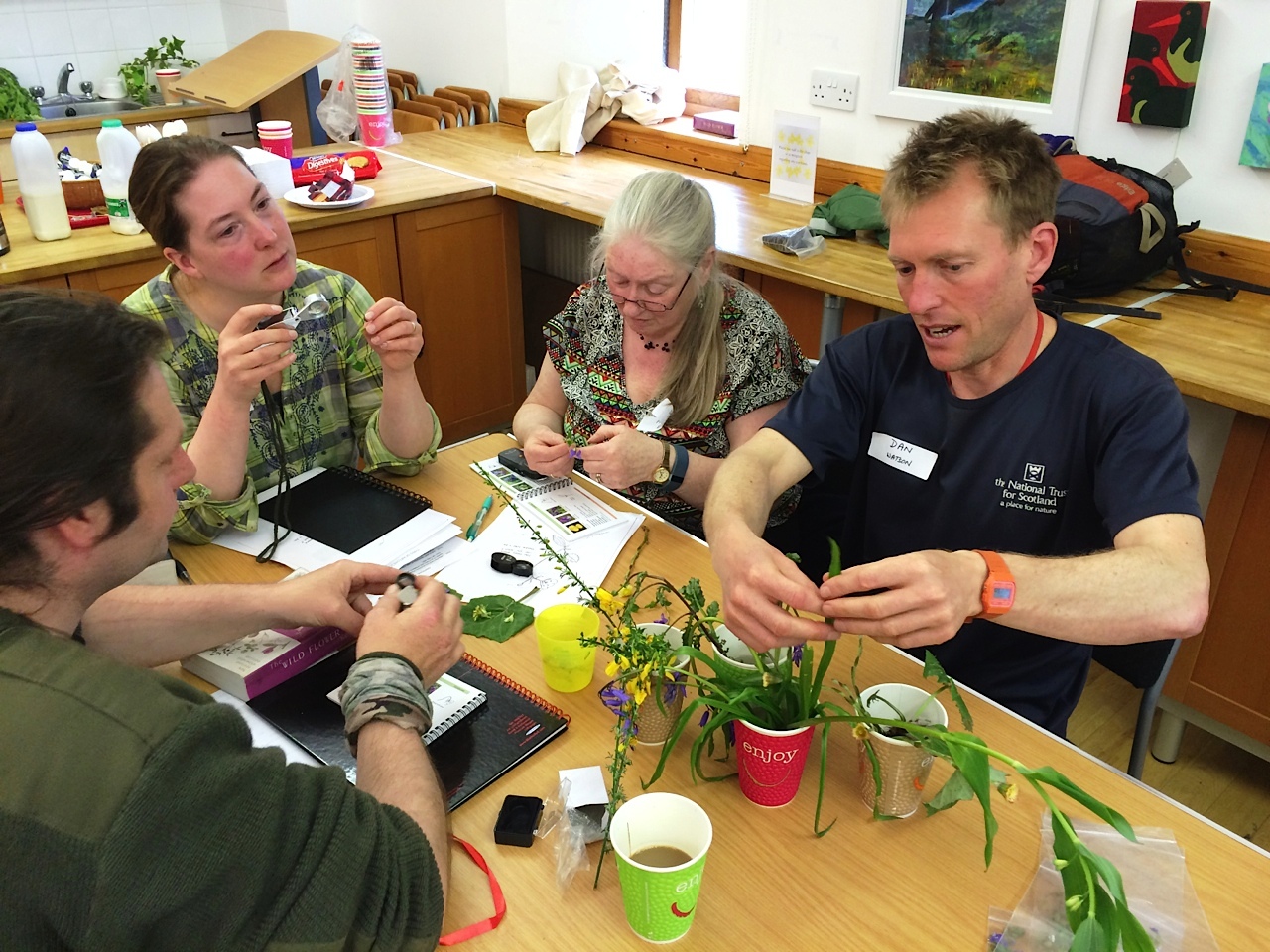 Beginners' workshops
Bookings are now open for four beginners' workshops in 2023: learn to identify wildflower families in Edinburgh and Strathspey, take an introduction to grasses in Perthshire, or get stuck into ferns for complete and utter beginners in Lanarkshire!
All three of our beginners' workshops in 2022 were fully booked and we had great feedback from participants. We held one on sedges on the 18 June in Dumfries, one on Grasses on the 25 June in Hamilton and a Daisy family workshop on the 6th August in Fife.
We've built up a great catalogue of training videos. For example, if you are interested in grasses view this excellent introduction to Grass ID for beginners from last year.
Get involved with the Urban Flora Project in 2023 - a project to record flowering plants in our urban areas, initiated by our friends in the Botanical Society of Scotland.
BSBI Plant ID online workshop
Aileen Meek led an excellent workshop on Identifying Wildflower Families for beginners last year. 46 participated in the live event, but over 3500 have now viewed the Identifying Wildflower Families webinar making it one of the most popular in the BSBI Training playlist.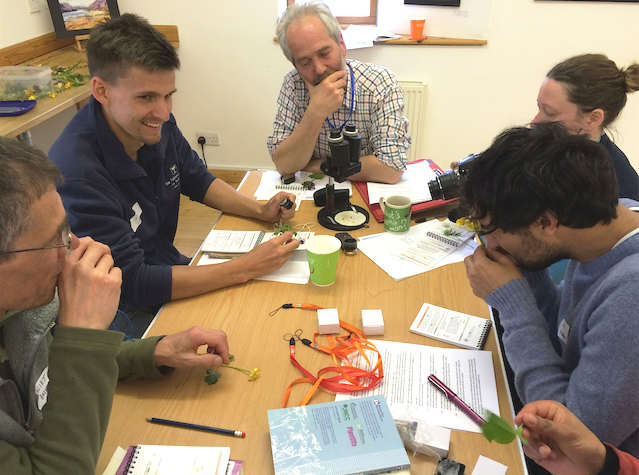 Scottish Local Groups
Get in touch with your local network or group to find out about local botanical field meetings:
Natural History Societies in Berwick, Dundee, Edinburgh, Glasgow, Lochaber and Paisley also arrange field meetings that include botany.