New Journal of Botany (NJB) was BSBI's scientific journal, published on our behalf first by Maney Publishing and latterly by Taylor & Francis. Two or three issues were published each year, online access was provided to BSBI members and institutional subscribers by default, with an option to pay for print copies.
NJB launched in 2011 and ceased publication at the end of 2017, but all issues and individual papers are still available for BSBI members to view or download via the password-protected members-only area of this website. Email us if you've forgotten your password or if you run into any problems accessing papers.
NJB carried peer-reviewed scientific papers on:
population and conservation biology
ecological genetics
autecological, physiological and phenological studies
phytogeography, floristics, distribution and recording
taxonomy, systematics and evolution
plant/animal interactions, including plant biochemistry
history of botany
general or historical botany.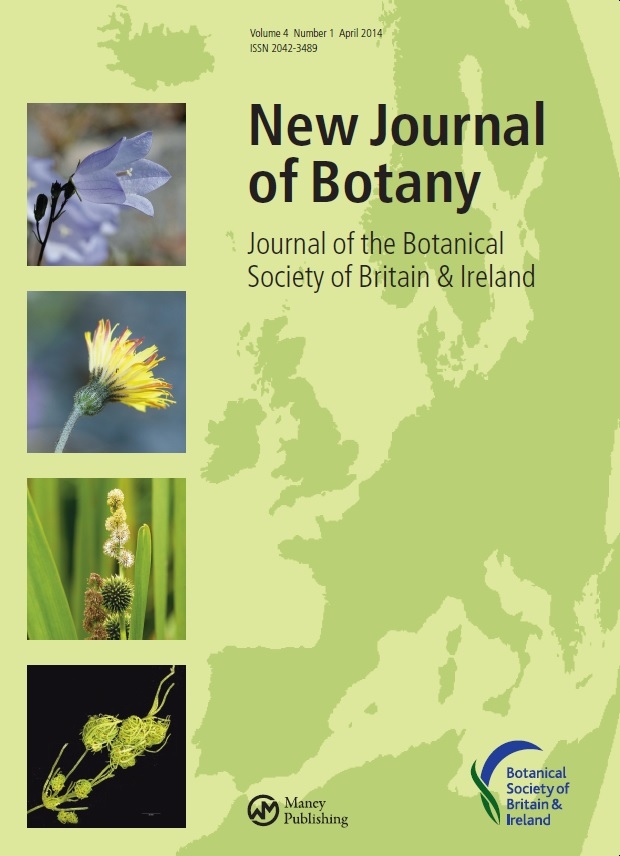 New Journal of Botany also carried book reviews and plant records. It was launched in 2011 under the editorship of Dr Richard Gornall and published by Maney Publishing. It replaced our journal Watsonia. In 2016, we welcomed Taylor & Francis as our new publisher and Dr Ian Denholm as our new Editor-in-Chief. New Journal of Botany ceased publication at the end of 2017, to be replaced by British & Irish Botany.