BSBI's much-loved membership newsletter BSBI News is published three times a year, in January, April and September. Print copies are mailed out to members, who can also access electronic versions of all recent issues via our password-protected members-only area, while back issues from 1972 to 2017 are available to all via our BSBI News archive.
Regular contents of BSBI News include a feature article and several short articles; a regular 'Introducing my vice-county' feature; Beginners' Corner; notes on Identification; news about adventives and aliens; country round-ups; obituaries; book reviews; and short notes by BSBI staff and officers. There are full colour images throughout and usually lots of flyers tucked inside: booking forms for BSBI events, pre-publication offers on botany books, and much much more.
We produce samplers of each issue of BSBI News, to give non-members an idea of what's inside. Head over to the sampler page to view or download samplers of the latest issue and all back issues from April 2020 onwards.
We also make one full article from each recent issue available free of charge to non-members - scroll down this page and start reading your free article now; and if you like what you see, why not join BSBI and start receiving three issues of BSBI News each year.
Who edits BSBI News?
The Editor of BSBI News from 2017-2019 was Andrew Branson, a long-term BSBI member who is also the former editor of the very popular and prestigious British Wildlife. Andrew took over from, and built on the excellent work of, Gwynn Ellis and Trevor James who had been at the helm for several decades. In 2019, BSBI welcomed a new Editor, John Norton, and the first issue with John at the helm was published in January 2020.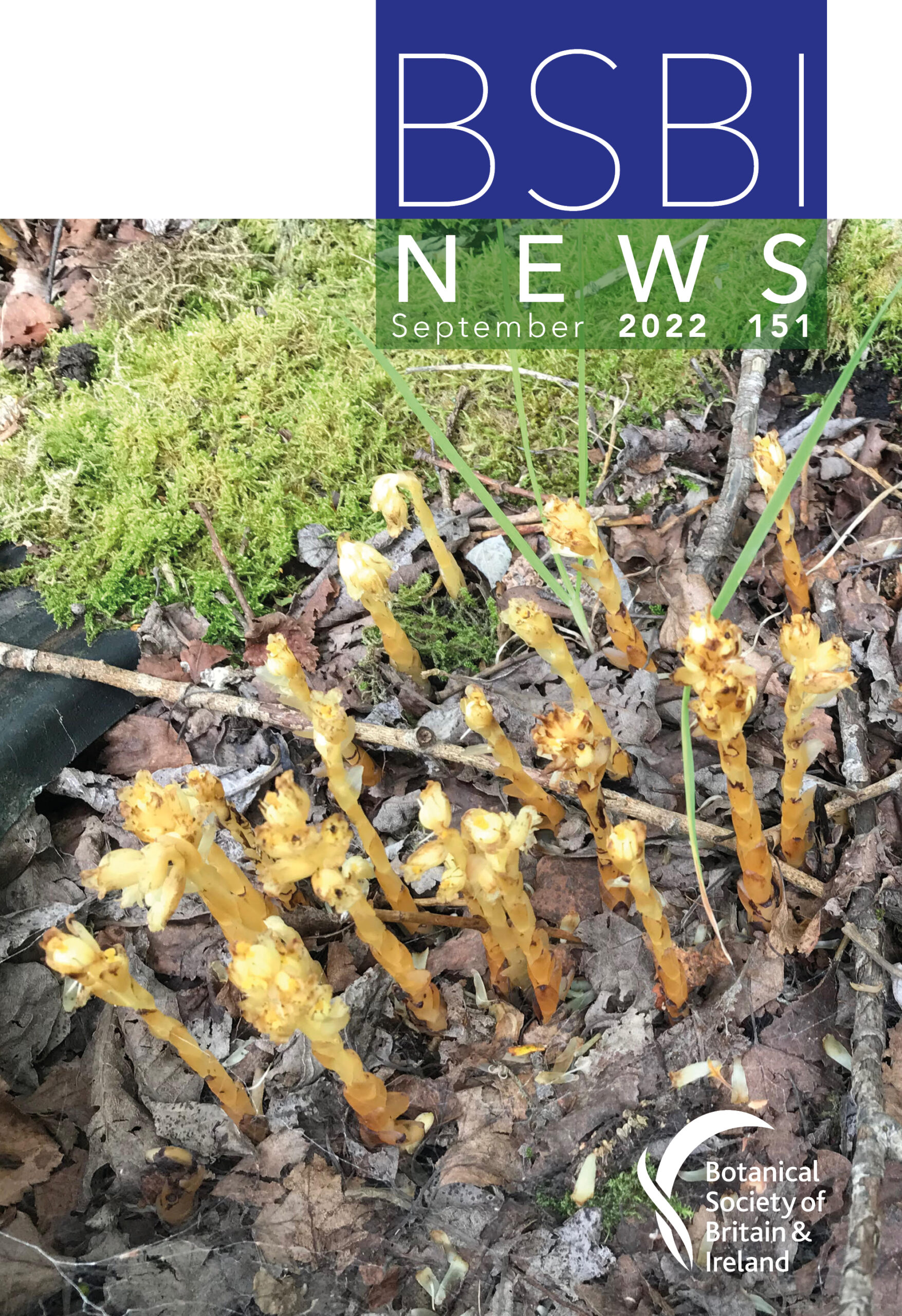 Submit an article
BSBI News is for short contributions of topical interest. It is there for BSBI members who have something interesting or informative that they would like to share with others, and is meant to be the place for the 'ordinary' member to express her or his opinions.
Contributors may wish to download and read through this guidance before sending material to BSBI News editor John Norton.
Advertising in BSBI News
Our latest BSBI News adverts brochure (November 2022 update) gives details of rates for advertisers. It also gives instructions and deadlines for including flyers and advertisements in BSBI News.
Book reviews
BSBI News publishes reviews of botanical books: contact Book Reviews Editor Prof Clive Stace to discuss submitting a book for review.