This latest BSBI Handbook was published in mid-October 2021 and a special 30% off discount offer was available exclusively to BSBI members.
The Field Handbook to British and Irish Dandelions is a completely revised edition including new Taraxacum species described over the last 24 years, updated taxonomy and nomenclature, new keys, updated BSBI distribution maps and identification notes. It will prove to be an essential successor to the original 1997 Dudman & Richards Dandelions Handbook and the Dandelion accounts in the Plant Crib.
Digital photography has revolutionised Dandelion identification, as images capturing colour and form enable plants to be named without the need for dried specimens. In this new BSBI Handbook, no. 23 in our series of Handbooks for difficult plant groups, our world expert John Richards has used photographs to summarise his encyclopaedic knowledge in a new and accessible format. The images have been provided by 39 photographers, reflecting the increased interest in Dandelions.
The Handbook includes a general introduction, guidance on identification, keys, accounts of the 239 species with revised descriptions, 3-6 colour images per taxon, showing key features with a distribution map, and references, a glossary and an index. The book is B5 in size, 302+vi pages, soft back and has full colour throughout.
Below, you can see a sample page from the new Handbook.
BSBI members benefitted from a special discount offer, paying £14 per copy (excl. P&P) compared to the RRP of £20 - that's 30% off. This offer was open until Monday 15th November but has now closed. The book can now be purchased from our book-sellers, Summerfield Books.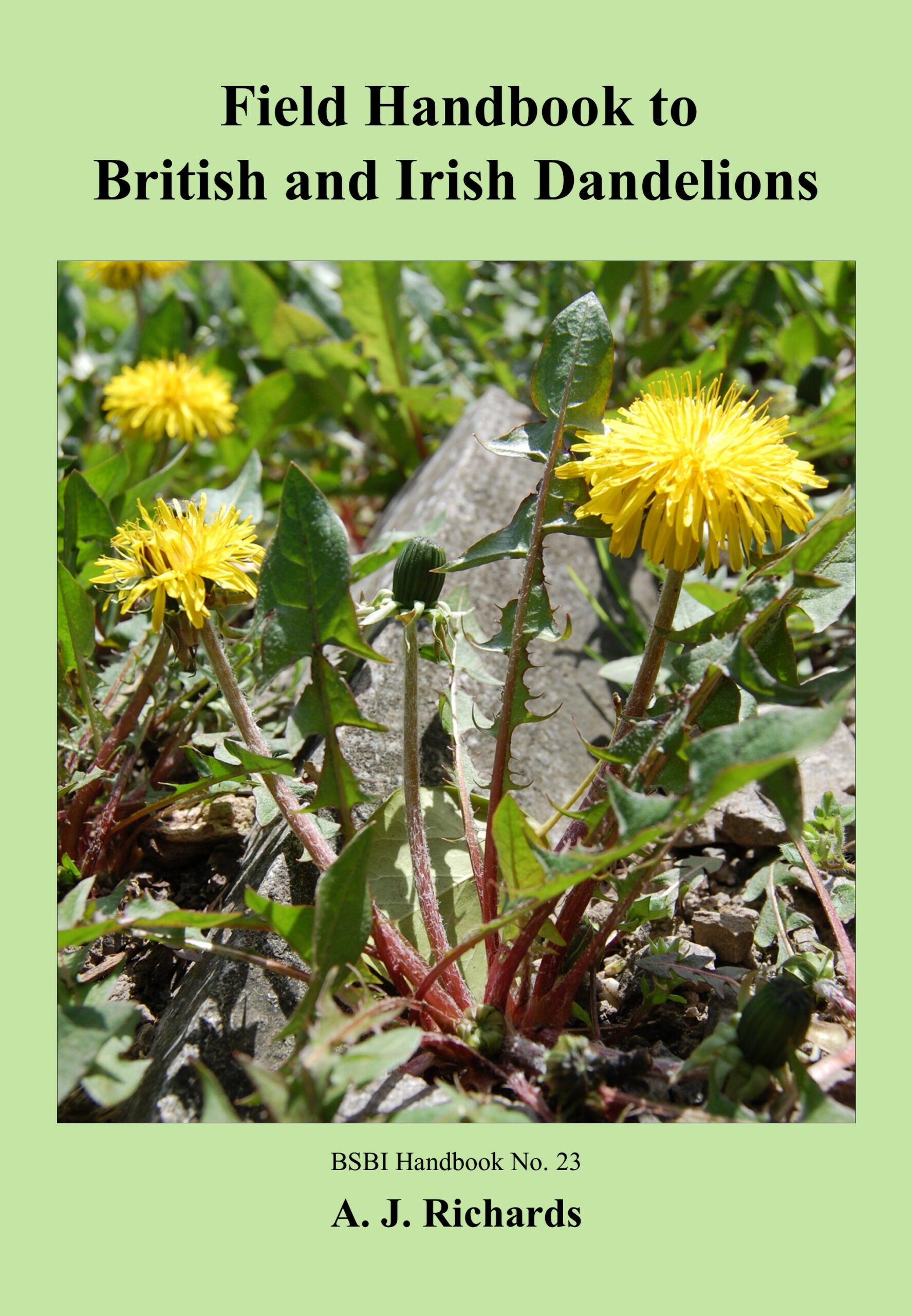 For a selection of online Dandelion species accounts, helpful hints to get you started with recording and identifying Dandelions, and a link to our free Dandelion ID video, please visit our Taraxacum page.