23. Field Handbook to British and Irish Dandelions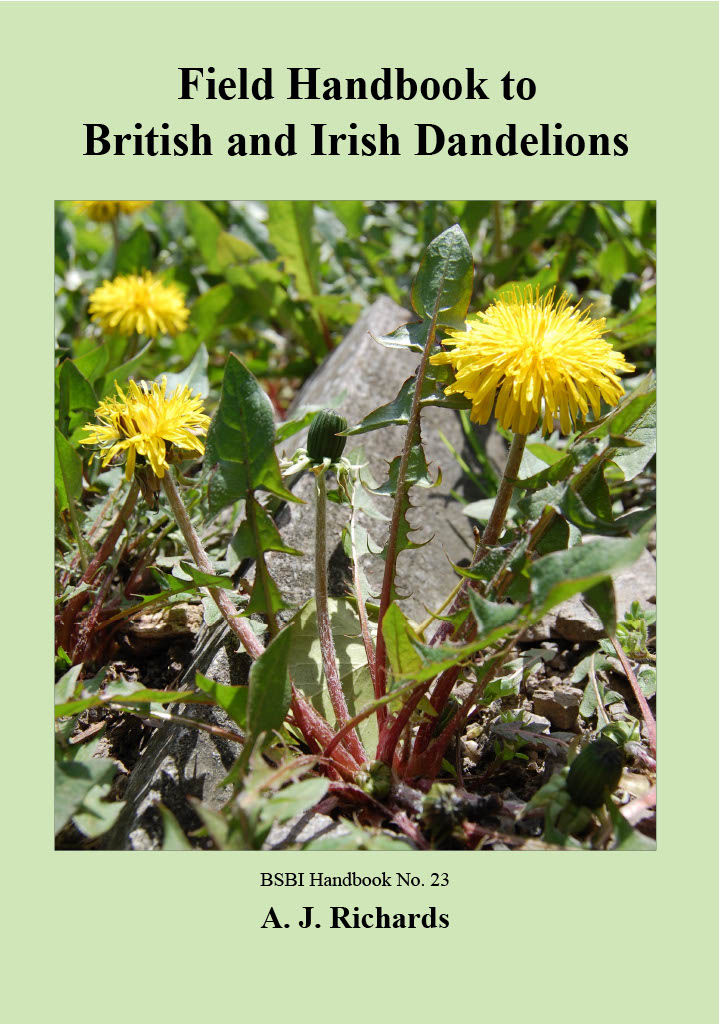 Author(s): A.J. Richards
Editor(s): T.C.G. Rich
Published: 2021
302 pages with illustrations, photographs and distribution maps
ISBN: 9780901158604
The Field Handbook to British and Irish Dandelions is more than just an update or second edition, this new handbook adopts a fundamentally different approach to the previous dandelion handbook, using colour photographs throughout and relying on solely conventional keys. As well as new keys, the new guide includes new Taraxacum species that have been described over the last 24 years, updated taxonomy and nomenclature, updated distribution maps and identification notes.
Digital photography has revolutionised Dandelion identification, as images capturing colour and form enable plants to be named without the need for dried specimens. The images have been provided by 39 photographers, reflecting the increased interest in Dandelions.
The Handbook includes a general introduction, guidance on identification, keys, accounts of the 239 species with revised descriptions, 3-6 colour images per taxon, showing key features with a distribution map, and references, a glossary and an index. Full contents are shown in one of thumbnail images on this webpage.