The BSBI's brief covers the vascular plants and charophytes of Britain and Ireland but the charophytes (stoneworts) are often overlooked - they are small and have a reputation for being difficult to identify.
A presentation at the 2016 BSBI Recorders' Conference by Claudia Ferguson-Smyth, one of two BSBI expert referees for charophytes, went some way towards demystifying this group and then BSBI's Irish botanists grasped the nettle, organising a two 2-day Charophyte Workshops in May 2018. Click on the link to download Claudia Ferguson-Smyth's charophyte presentation given at the Scottish Annual Meeting in 2016.
Charophyte training course
*NEW* Thanks to funding from NPWS, we can offer you a free charophyte training course in September 2020! A great opportunity to enhance your charophyte ID skills and hopefully encourage you to get out recording in your local area.
The webinar will be led by charophyte/ aquatic plant expert Nick Stewart:
Stonewort Identification. 12 September at 10am. Charophytes, or Stoneworts, are complex aquatic green algae which can be tricky to identify, but Nick guides us through the process. Register here.
Nick will also be leading an aquatic plants webinar on 5th September. More details on our Aquatic Plant Project webpage.
Charophytes in Ireland
Read about the 2018 Irish charophyte courses and see feedback from some of the participants here.
Charophytes making the news - Cilian Roden, one of our charophyte experts, contributes to this piece on Lough Carra - in The Irish Times.
Issue 1 of the Charophytes newsletter reported progress on an exciting new recording initiative in Ireland.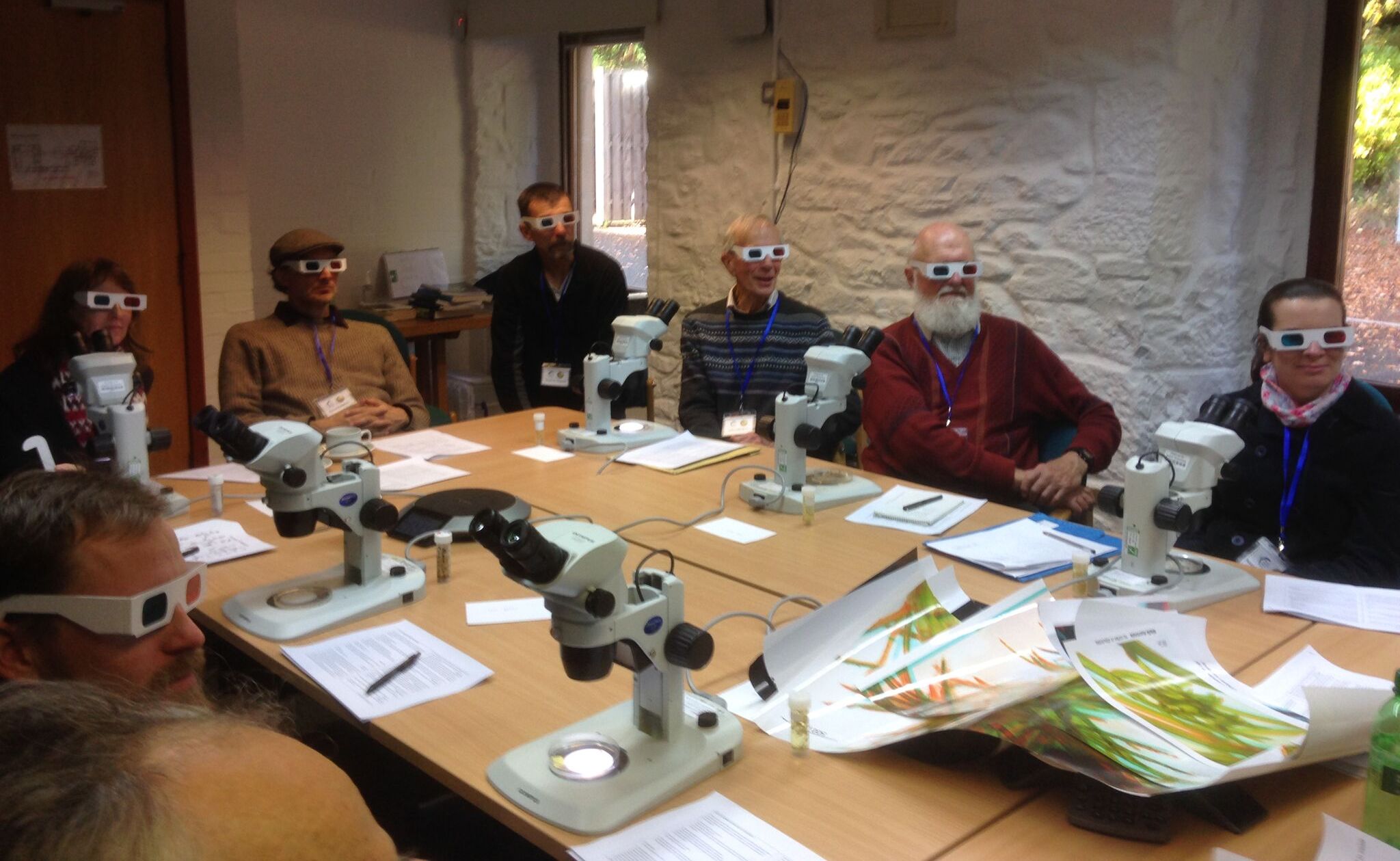 Resources to help you get started with charophytes