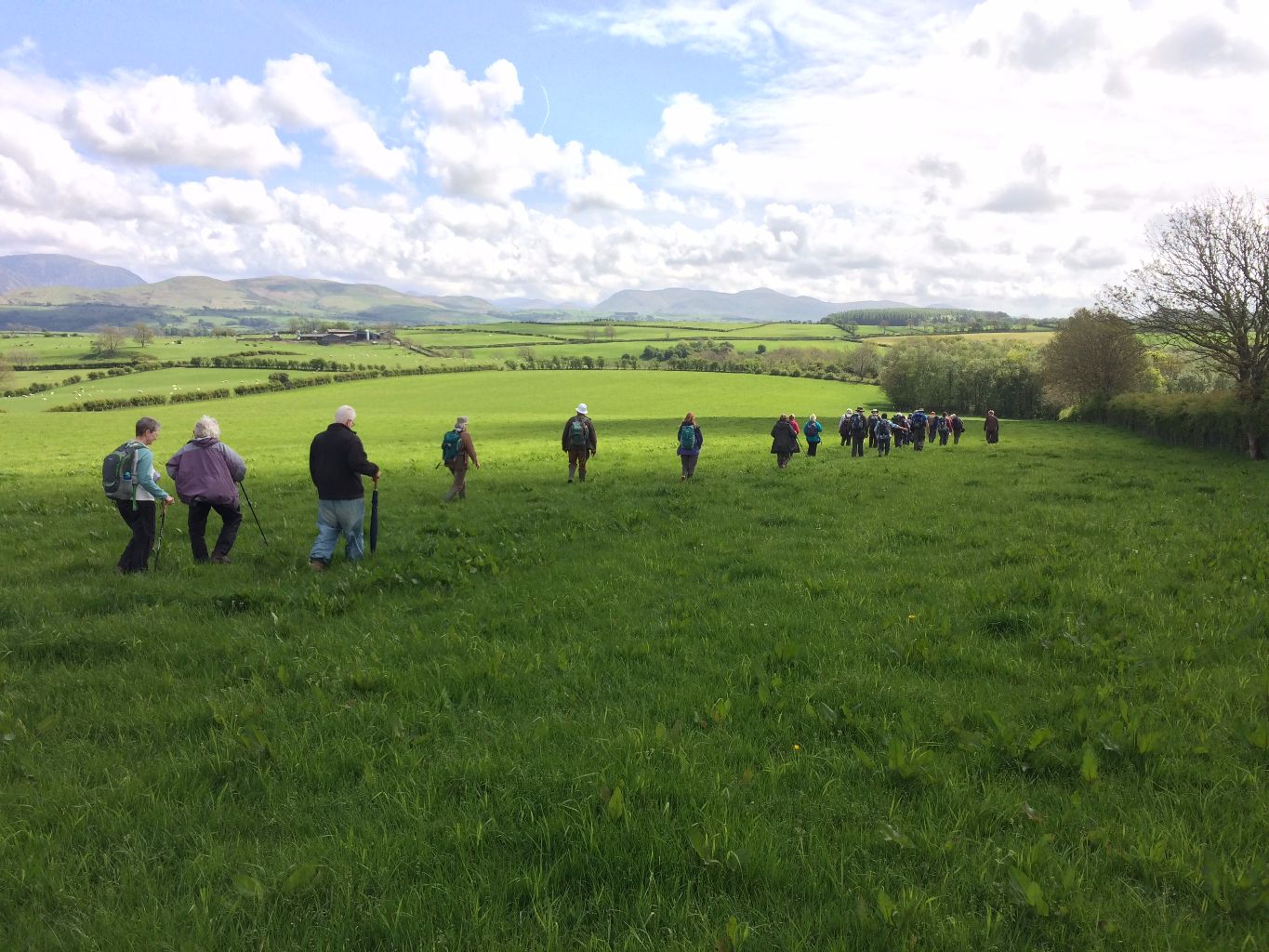 BSBI Meetings 2017
Details for national field and indoor meetings are given in full below; they were also published in the 2017 BSBI Yearbook, available to BSBI members via the members-only area (password required). Details for some meetings are provisional and subject to change.  Updates and full details will be posted when available. Meetings with updates to the BSBI Yearbook are: 12th August (Botanical Keys), 3rd September (Wexford). 
Saturday 5th August (Recording)
Derry (v.c.H40)
Leaders: Sharon Spratt and Maria Long
This meeting will be based in the Sperrins Mountains in mid-Ulster. We will most likely visit Carn Daisy Glen - a lovely wooded glen with a rich spring ground flora. This leads up to Slieve Gallion, the highest point in the area, with upland habitats interspersed with agricultural fields and nice traditional field boundaries. There are other interesting sites nearby which we may also explore. Contact: Sharon Spratt at sharonsp@hotmail.com for details.
Sunday, 6th August (General/Training)
Ferns Training Workshop, Benthall Edge Wood, Shropshire (v.c. 40)
This is a meeting for anyone who wishes to either start learning about, or improve their knowledge of, the more widely distributed ferns.  It is a rerun of last year's workshop at Froghall in Staffordshire in a somewhat different habitat and with a rather different selection of ferns – including more Dryopteris for the hardy, plus Polystichum and the possibility of some hybrids. We will meet at the car park at SJ672033, on the opposite side of the river from Ironbridge, at 1030.  Booking:  Contact Martin Godfrey at martinandrosie@aol.com
Sunday 6th August (Recording)
Inverpolly, Wester Ross (v.c.105)
Leader: Duncan Donald
Join the Inverness Botany Group on their annual visit to West Ross, tackling the west side of Cul Beag (NC10J/NC11F) – target species Dryas octopetala (Mountain Avens), Equisetum hyemale (Rough Horsetail) and Polystichum lonchitis (Holly-fern). Or, if time allows, perhaps come early or stay late and help cover a wider part of this recently under-recorded area. To book to attend the meeting, please contact Duncan Donald, 16 Midtown of Inverasdale, Poolewe, Wester Ross IV22 2LW; croft16@btinternet.com ; tel. 01445 781717.
Saturday 12th August (Training)
"Introduction to Botanical Keys" (v.c.H21)
Workshop with Richard McMullen
Many people wishing to know the names of our native wild plants are daunted by the terms used in botanical keys, e.g. how does an ovary differ from a carpel, how does one differentiate a superior ovary from an inferior ovary, a palmate leaf from a palmatifid leaf, etc. This workshop aims to demystify and explain the terms used in botanical keys so that it is possible to track down a species definitively rather than just flick through an illustrated flora. (It is very satisfying to arrive at a rock-solid identification!). We will have a wide range of botanical structures to demonstrate in the session and by the end, we should be well on the way to using keys effectively.
If you have it, bring a copy of Webb's 'An Irish Flora' (8th ed.) and a hand lens, though we will have some of both on hand.
Note that places will be limited for this workshop, and there may be a small charge to attend. Further details available next year. Please contact Richard McMullen rmmcm24@hotmail.com for queries on content and Maria Long maria.long@bsbi.org to book a place.
Saturday 19th August (Training)
Roses - Shropshire & Montgomeryshire (v.cc.40, 47)
Leader: Kate Thorne
This is a Rosa identification day by request, following previous excellent workshops. We will spend the morning looking at several wild rose species in Kate's garden. These have been grown from cuttings taken from bushes in the wild and were originally verified by Rev. A. L. Primavesi.  Species include R. agrestis (Small-leaved Sweet-briar), R. micrantha (Small-flowered Sweet-briar), R. caesia ssp. vosagiaca (Glaucous Dog-rose), R. mollis (Soft Downy-rose), R. sherardii (Sherard's Downy-rose), R. tomentosa (Harsh Downy-rose), R. spinossisima (Burnet Rose) and a couple of hybrids.  In the afternoon we will visit The Stiperstones area to see some of these in the wild, and some additional species - R. caesia ssp. caesia (Hairy Dog-rose) and R. caesia x R. sherardii.
There are other species of interest to see too e.g. Orobanche minor (Common Broomrape), Malva neglecta (Dwarf Mallow) and the three Field-speedwells occur naturally in the garden.
Meet at Churton House, Church Pulverbatch, Shropshire, SJ42940287 [SY5 8BZ] at 10.00 a.m. The house is next to the church. Access is off the A49 just north of Dorrington (at SJ47520395 or SJ47730563) - these routes are signposted to Church Pulverbatch and both soon arrive at Stapleton. In Stapleton turn off to CP. There is also access via a seemingly minor road (but actually more like a B road) from Shrewsbury (only from the OLD bypass, at SJ48381128) via Hookagate and Longden – turn off this road just after the Pulverbatch sign, to get to the church.
This is a full day's meeting so bring lunch. There will not be much walking involved; car travel will be about 20 miles round trip but it is likely to be easier for some to go home directly from The Stiperstones. Places limited to 12. Bookings preferably by email, to k.thorne@btinternet.com , or by post with SAE to Dr. A.K. Thorne, Churton House, Church Pulverbatch, Shropshire SY5 8BZ Phone: 01743 718270
Saturday 19th August (Recording)
Eastern Westmeath (v.c.H23)
Leader: Con Breen
This meeting will focus on recording in hectads N55 and N56 in the eastern end of Westmeath. Lough Lene/Sheever and Lough Adeel are located at the northern end of this area, and there are many under-recorded habitats to be explored. Details will be refined closer to the time.
Bring: Wellies, water-proofs, suncream, lunch and ID books will be required on the day. Contact: Con at conbreen1o1@yahoo.com or 000353-86-3539295 if you wish to attend and for details of meeting points and times.
Friday 1st to Sunday 3rd September (Training)
Dryopteris training weekend - Caernarvonshire & Denbighshire (v.cc.49, 50)
Leader: Fred Rumsey
This is a training weekend with the aim of familiarising participants with the genus Dryopteris (Buckler-ferns and Male-ferns). We will visit sites in Snowdonia where we expect to see Dryopteris oreades (Mountain Male-fern) and D. aemula (Hay-scented Buckler-fern) as well as the various subspecies of D. affinis (Golden-scaled Male-fern). On Sunday we hope to travel to Denbighshire (v.c.50) to see D. submontana (Rigid Buckler-fern). During the course there will be the opportunity to become familiar with the commonest hybrids and the characters used to identify hybridity and herbarium material of all of the British species will be available to consult.
Meet on Friday afternoon at Rhyd-y-Creuau Field Studies Centre for dinner and an introductory session. Accommodation is available at Rhyd-y-Creuau for Friday and Saturday nights. The costs are £80 in a shared room or £112 (sole occupancy) for the weekend to include dinner, bed, breakfast and a packed lunch. Numbers will be limited and please book as soon as possible (by 28th February) to reserve accommodation.
This is a repeat of the workshop run in October 2016 (report available to BSBI members in the Yearbook 2017, available via the members-only area – password required) which was heavily oversubscribed. Places will therefore be offered first to those who applied but were not given a place last year.  There will be a charge of £20 to cover the costs of this meeting (in addition to accommodation costs) Further details will be sent out to those booking with Polly Spencer-Vellacott by email: polly.spencer-vellacott@bsbi.org or by post: Polly Spencer-Vellacott, BSBI Welsh Officer, c/o NRW, Chester Road, Buckley CH7 3AJ. Tel 03000 653893.
Saturday 2nd to Sunday 3rd September (General)
Rothesay, Isle of Bute (v.c.100)
Rose and Bramble weekend, mainly for beginners
Leader: Angus Hannah
Mainly for those who would like to make a start on recording these groups, though expert input would be very welcome. Two days of leisurely strolls around the lanes of Bute, looking at hedgerows and aiming to become familiar with the locally common species in both groups.  There will be an opportunity on Saturday evening to look again at specimens we have gathered.
Details will be sent to those expressing interest. Contact Angus Hannah butesedge@yahoo.co.uk
Sunday 3rd September (Recording, Training)
Drinagh, Wexford Town (v.c.H12)
Joint workshop and outing with National Biodiversity Data Centre
Leader: Paul Green
The aim of the day is to look at and learn how to identify coastal Atriplex and their hybrids. This hopefully will include 5 species and 5 hybrids, one of the hybrids being Atriplex longipes (Long-stalked Orache) x Atriplex littoralis (Grass-leaved Orache), a new hybrid to the Irish flora in 2016. Will also look at other saltmarsh species. May have a chance to see Puccinellia fasciculata (Borrer's Saltmarsh-grass).
Attendance is free for BSBI members, but places are limited. Email the Irish Officer, Maria Long (maria.long@bsbi.org) immediately to book a place if you are interested in attending.
Saturday 9th September (Recording)
South Hayling, Hampshire (v.c.11)
Leader: Martin Rand
This is the second visit in the year to the hectad in the vice-county that is currently least well recorded for Atlas 2020 (SZ79), which includes just 3 coastal part-tetrads (see 13th May for the earlier one). The two meetings are intended to remedy that situation. Shingle beach, saltmarsh, coastal heath and Hampshire's largest area of sand dune (not to mention suburban verges and waste ground) ensure plenty of interest amongst both native and alien plants.
This meeting will be run jointly with the Hampshire Flora Group. You don't need to be an expert to participate; recording teams will be organised to cater for a mix of abilities.  If you are travelling from some distance and staying over in the area, there may be a chance to participate in a Hampshire Flora Group identification workshop for saltmarsh plants on Hayling the following day (numbers limited, modest fee applies).  For further details and booking, contact Martin Rand vc11recorder@hantsplants.org.uk after January 8th 2017.
Saturday 9th and Sunday 10th September (General, Recording)
Kinsale and Oysterhaven, Co Cork (v.cc.H3, H4)
Leaders: Clare Heardman (H3) and John Wallace (H4)
This weekend is located across the boundary between two Cork vice counties and is aimed at collecting records for Atlas 2020. Habitats covered will include brackish marsh, saltmarsh, coastal heath/grassland and hedgerows. Walking boots/wellingtons, raingear and packed lunches required. Day 1: Meet 10.00am in the car-park by the toilets at Garrylucas beach W609432. Day 2: Meet 10:00am at the Charles Fort car-park W655495 Contact Clare at clare.heardman@ahg.gov.ie 00353-87-6781613 or John at johnwiegm@gmail.com for further details.
Saturday 4 November (General) INDOOR
Scottish Annual Meeting, Royal Botanic Garden, Edinburgh (v.c.83)
Put the date in your diary now and watch out for the flyer with the April BSBI News.  When available there will be more information on the Scottish Annual Meeting webpage.
Saturday 25 November (General) INDOOR
Annual Exhibition Meeting, Natural History Museum, London (v.c.21)
There will be the usual mix of short talks, displays, posters and book stalls and the chance to meet friends, colleagues and other botanists. All welcome: put the date in your diary now and watch out for more information on the Exhibition Meeting webpage and in BSBI News.
BSBI Meetings 2018
Friday 21 to Sunday 23 September (General) INDOOR
Recorders' Conference, FSC Preston Montford, Shrewsbury (v.c.40)
Put the date in your diary now and watch out for more information on the Recorders' Conference webpage and in BSBI News. 
Information
Our field meetings are a great way to get involved in  botany. Most are open to anyone, although members have priority.
If you want to book on a meeting, please contact the leader well in advance because they will fill up - do not just turn up on the day. The field meetings list on this page is the most up-to-date version, superceding the one in the BSBI Yearbook.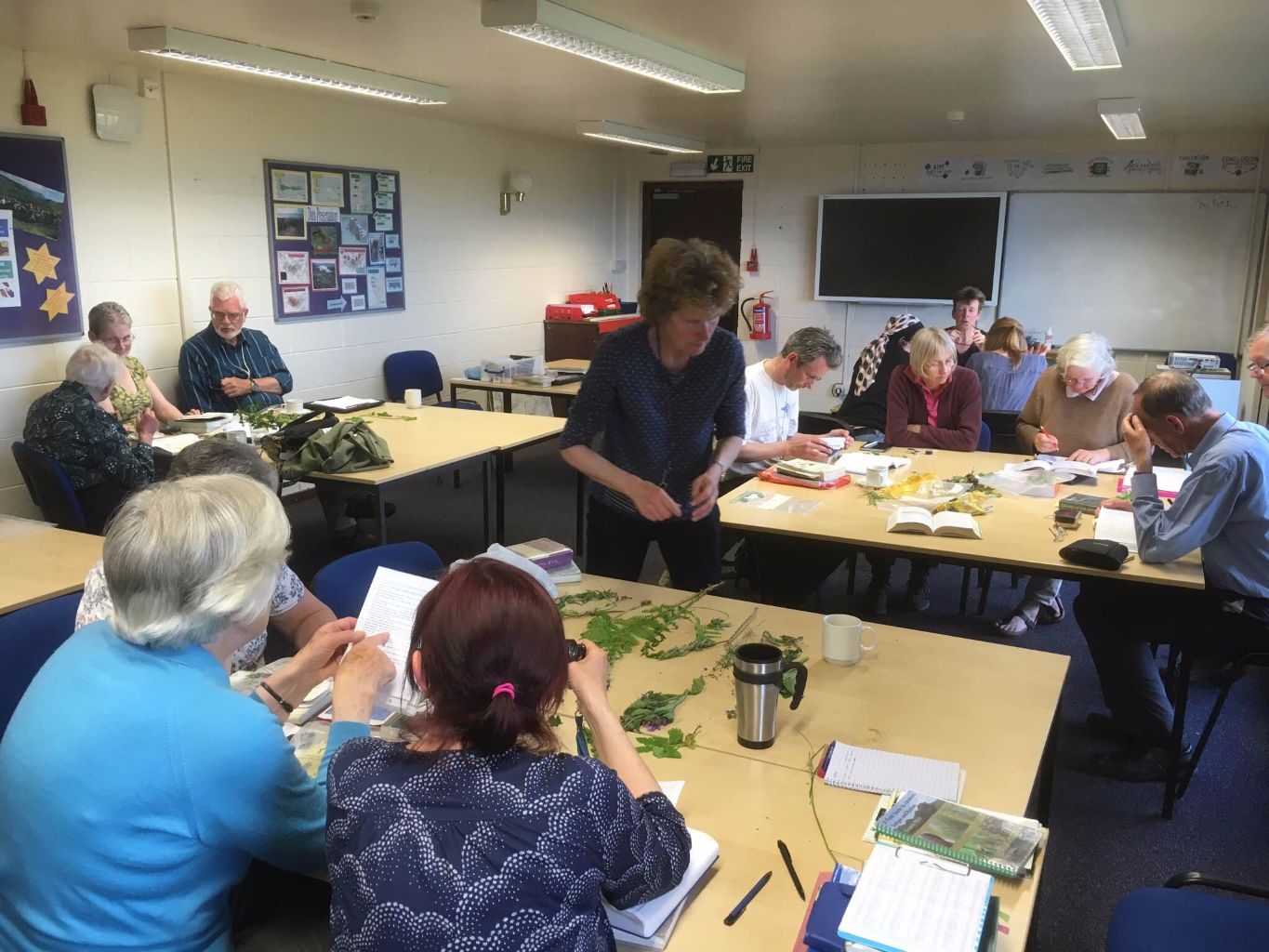 Country Field Secretaries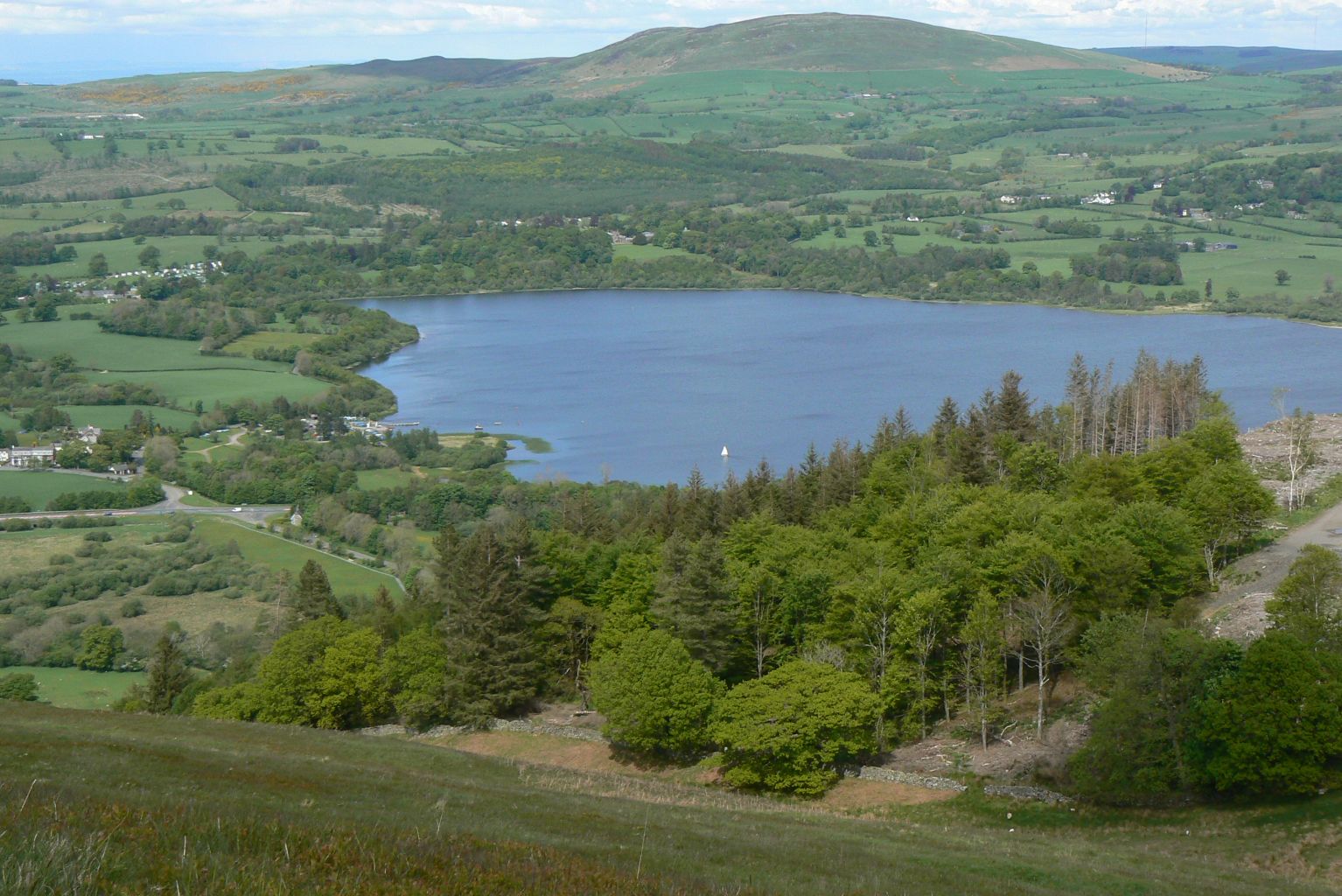 Information for those attending field meetings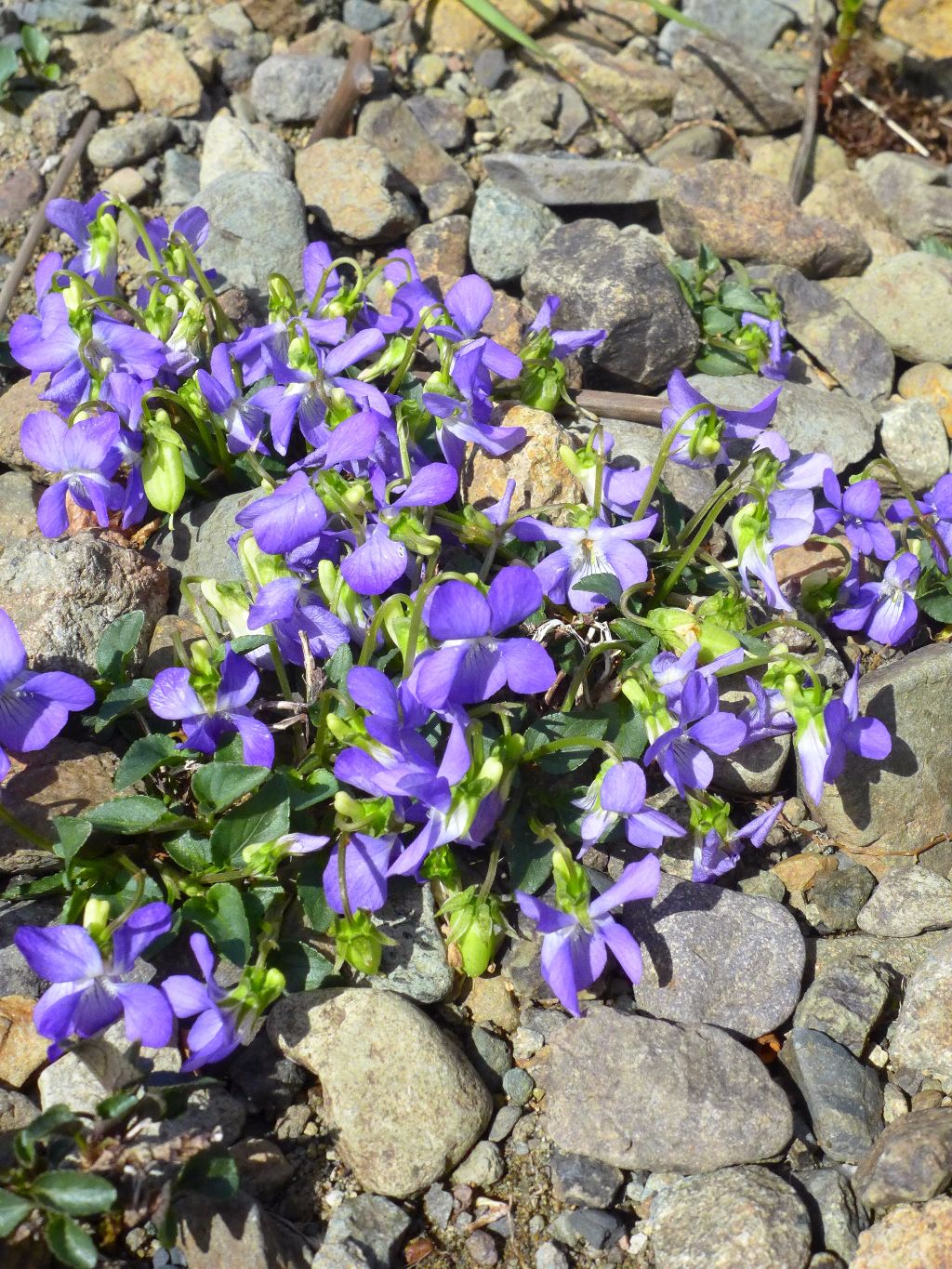 Information for leaders of field meetings