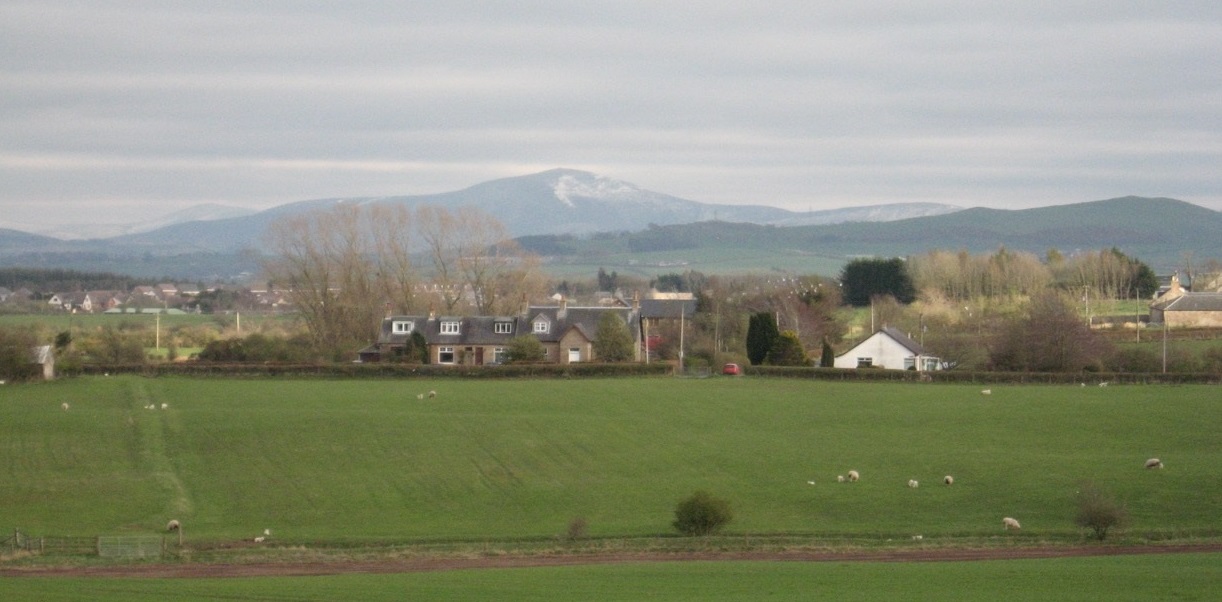 BSBI Recorder
The County Recorder is Michael Philip.
Willow Cottage,
3 Marlage, 
Larkhall, 
Lanarkshire
 ML9 3DJ
 Email: botany@opus44.co.uk 
Lanarkshire
The vice-county of Lanarkshire is large, encompassing the current political entities of South Lanarkshire, North Lanarkshire, a large portion of the City of Glasgow and part of East Dunbartonshire. In total, this area involves 661 tetrads (2,459 sq. km).
The landscape has remote hills and high moorland in the south, upland and fertile lowland farm country, areas of former mining development (whose spoil-heaps, or 'bings' as they are locally called, provide much botanical interest), and the extensive urban sprawl of greater Glasgow.
Essentially it is all about the Clyde, formed from streams in the Lowther Hills, meandering across farmland from Biggar to Carstairs, plunging over the spectacular Falls of Clyde at Lanark, developing grandeur along the Clyde Valley, and becoming one of Scotland's most celebrated and historic rivers through the centre of Glasgow.  Along this major watercourse, many tributaries emerge from steep-sided valleys and gorges, which offer both challenges and rewards to the botanist.
As at the end of 2016, two major priorities face our team: first, to re-survey the City of Glasgow and try to 're-find' as much as possible from the very substantial lists of plants recorded in the publication 'The Changing Flora of Glasgow' (Dickson, Macpherson, Watson, et.al., Edinburgh University Press, 2000); and second, to explore around 200 tetrads, mainly in the south and east of the vice-county, where no records hitherto exist.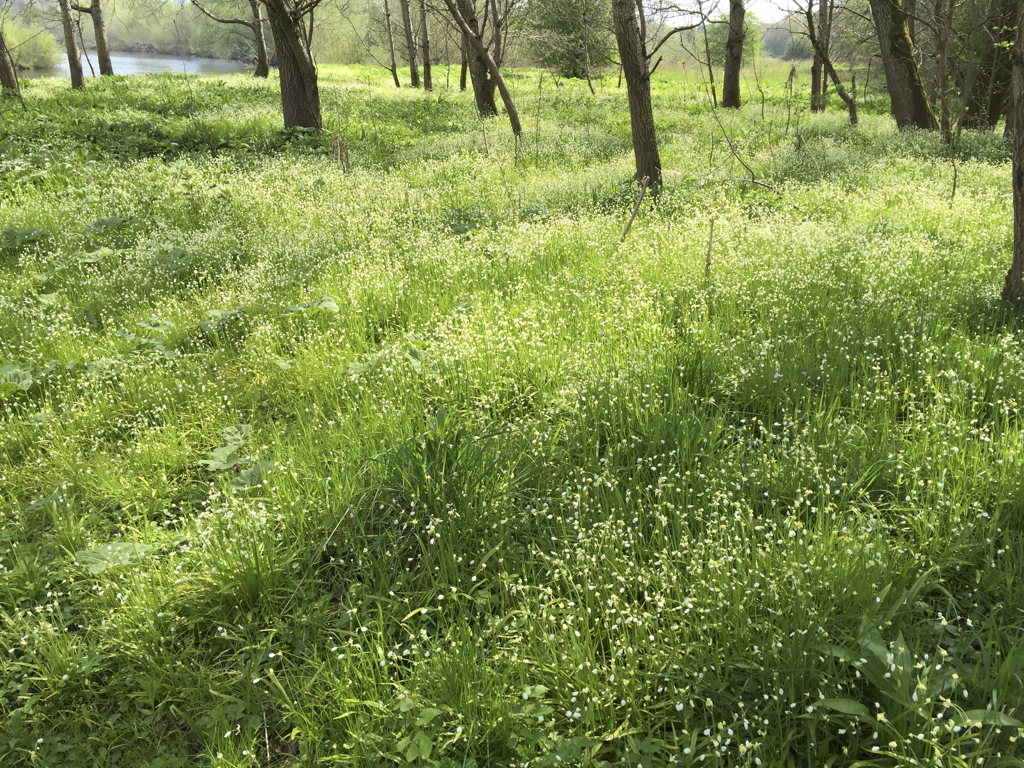 Field meetings
Fortunately, we have a team of keen botanists who have accepted these challenges, but we also warmly invite members from elsewhere in the UK to participate.  
Scroll down this page to see a full report on our Recording Week,  held in June 2016. 
A full programme of meetings and outings is planned for 2017.
Full details are available from Michael Philip. 
Recording
Records of plants are welcome (at 1 km or 2 km square resolution, and higher, preferably 8-figure GR, for uncommon species) plus any notes, images and queries regarding these.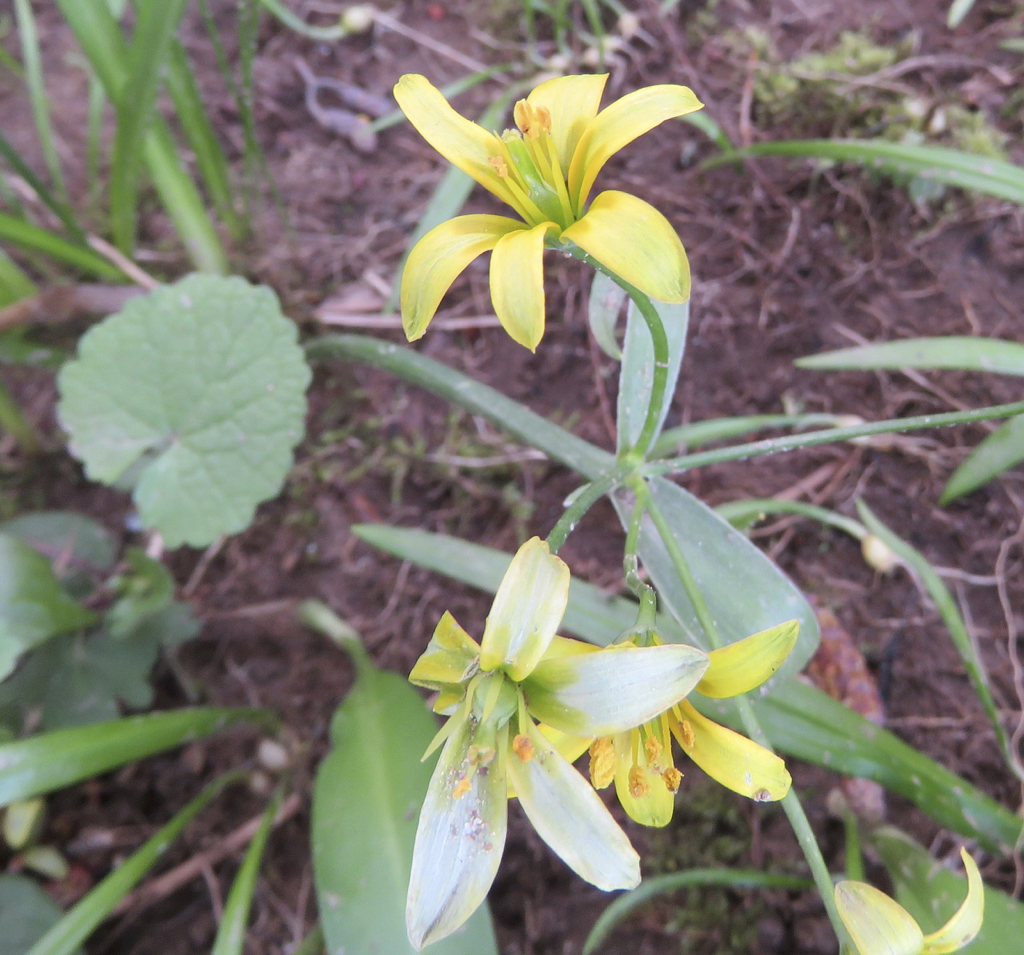 vc77 Report: 2016 summary
Dr. Peter Macpherson, a highly respected field botanist, occupied the post of BSBI recorder for this vice-county for 35 years.  He knew the area better than anyone and was never content just to record a plant without understanding why it came to be there. 
His detailed work culminated in the production of his book 'The Flora of Lanarkshire' (Peter Macpherson, Pisces Publications, 2016).  Sadly Peter did not live to hold the book in his hand, but as we now can, we do so with fond memories and gratitude.
The main recording effort this year was a week-long Field Meeting in June, organized by Angus Hannah.  Based in Crawfordjohn in the south of the vice-county, this project succeeded in producing records for 30 previously unrecorded tetrads (please see the separate report on this event).
Other recording was patchy, and there was clearly a need to gain a clear overall picture of data coverage, to establish working priorities, and to gather together a team of botanists to get to work.  It was to these tasks that I have initially applied myself, since taking on the role of recorder in November.
The prospects are very good, both for extensive recording over the coming seasons in support of Atlas 2020, and for promoting an active interest in botany among young and old in local communities. 
Michael Philip                    December 2016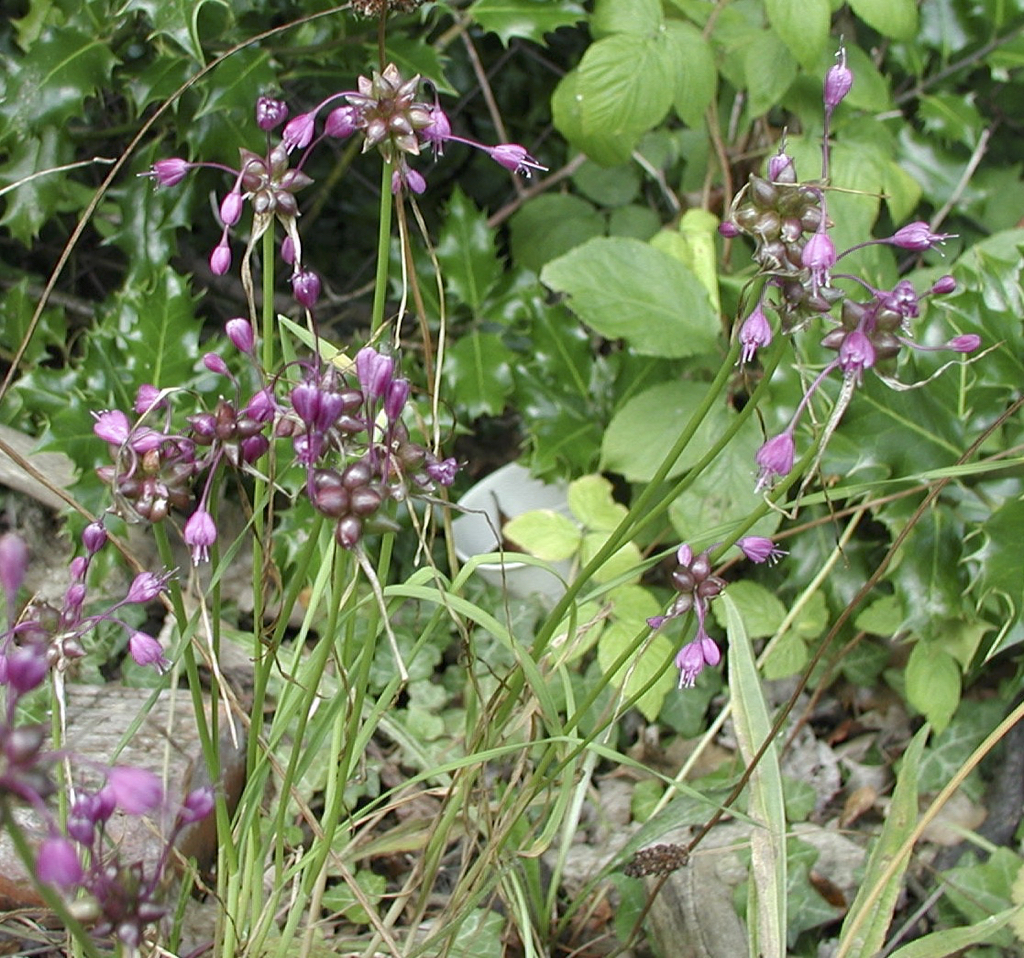 South Scotland recording week: Upper Clyde Valley, VC77 Lanarkshire
Leader Angus Hannah
June 11-18 2016
The main purpose of this meeting was to record in the sparsely populated uplands of South Lanarkshire, an area with no local recorders or VCR following the death last year of Peter Macpherson. Ten members were accommodated in two cottages in a recently converted steading on the Douglas Estate at Mountherrick, a couple of miles from the tiny village of Crawfordjohn.  The cottages were spacious and comfortable, though the kitchen appliances, and in particular the hob, left much to be desired, and caused some grief to the cooks.  Especial thanks are due to John, who contrived every morning to produce cooked breakfasts for all with a single small frying pan on a dodgy ring.
We targeted 10 hectads in the catchment of the upper Clyde and its tributaries, the waters of Daer, Potrail, Elvan, Duneaton, Douglas, Culter and Camps.  Tetrads were chosen as the basic unit of recording because of the generally broad scale of the landscape and uniformity of the vegetation and the need to cover as much of the area as possible.  Since the lowest ground was above 200m altitude, rising to summits of 500-600m, we found usually a lesser species richness than in the lowlands, though tetrads including a village generally produced a list of over 200 species, the highest being in our one small town, Douglas, which yielded 287 from its varied environs.  The smooth, close-grazed hills have little exposed rock and are mostly dull botanically, with interest mainly restricted to occasional flushes, and cards from such areas averaged about 120 species at the end of a hard day's hike.  Intermediate in botanical richness were the large country house estates in the north eastern part of our area, where fertile fields on the alluvium and policy woodland in the lateral glens gave way to sheep-parks on the slopes above.  By contrast, around Mountherrick itself and to the north west the land was undulating or flat and peaty, with broad rushy pastures, Sitka spruce plantations, and large areas devastated by recent opencast mining.  Unfortunately for us, the formerly extensive mosses in the Duneaton catchment had mostly been drained and converted to rough pasture, so that local botanical interest was mainly restricted to areas of relatively recent disturbance.  A more diverse valley towards the Ayrshire border (the upper Douglas Water) produced our second best tetrad score at Glespin.
Three groups went out each day (except the last), recording one or sometimes two tetrads, and in the course of the week 25 squares were well covered. In all 4220 records were made, of which 2508 were unique hectad species records. The groups were usually led by the three VCRs present: John Crossley from Orkney, Luke Gaskell from neighbouring Peeblesshire and Angus Hannah from Clyde Isles.  Others attending throughout the week were Alison Wilson, a faithful stalwart of Scottish recording meetings, Andrew Upton, who accompanied John from Orkney, and four Glasgow members, Peter Wiggins, Dorothy Moodie, Janey Floyd and Liza Downie.  We were also joined by Luke's partner and joint recorder Kathy Velander for two days and Michael Philip for one, while James Aldridge, a young ecologist, joined one of the groups on two occasions. 
The village of Leadhills at 400m is one of the highest in Scotland. As the name suggests, it owes its existence to mining for lead and other metals, an industry which has left its marks on the landscape. Here Luke, Andrew and Alison noted an extraordinary quantity of Viola lutea (Mountain Pansy) on the hillsides, with a little Gentianella campestris (Field Gentian)and Draba muralis (Wall Whitlow-grass), and higher up some Huperzia selago (Fir Clubmoss). Otherwise botanical interest was mainly of garden origin, with Ribes alpinum, (Mountain Currant) Sedum rupestre (Reflexed Stonecrop) and Polemonium caeruleum (Jacob's Ladder) among the more interesting finds.  The Clyde valley villages of Crawford and Abington, detached now from the traffic which hurtles past on the M74 and West Coast main-line railway, had their own plants of interest.  At the former, Angus, Alison and Peter found Galium album (Hedge Bedstraw) and Silene vulgaris (Bladder Campion) by the railway and Ranunculus aquatilis s.s. (Water Crowfoot) in the river.  At the latter, John, Alison and Liza found Salix x laurina on the riverbank, one plant of Alchemilla conjuncta in a pinewood and a quantity of Neottia ovata (Twayblade) in an old mixed plantation.
The day before, further downstream, John's group of Peter, Alison and Dorothy collected a crowfoot from a burn in the village of Symington later identified as Ranunculus pencillatus ssp. pseudofluitans, while the nearby bank of the Clyde had a sedge which proved to be Carex acuta, an uncommon species in the area (confirmed by Mike Porter). At nearby Quothquan, Luke, with Kathy and Janey, found Ranunculus bulbosus (Bulbous Buttercup) in the churchyard, the only sighting of this species. This group went on to record the farmland around Lyndsaylands, where they saw Carduus crispus (Welted Thistle) also not seen elsewhere.
A few species proved to be characteristic of the locality, and were recorded frequently.  These included Geranium sylvaticum (Wood Cranesbill), Sambucus racemosa (Red-berried Elder) which seems to largely replace Common Elder in our area, particularly in the north-east towards the Peeblesshire border, Leontodon hispidus (Rough Hawkbit) and Lathyrus linifolius (Bitter Vetch) both of which get scarce a little further west, and Alchemilla glabra (Smooth Lady's Mantle), which was recorded in every tetrad we surveyed.  The hybrid woundwort Stachys x ambigua was more abundant than either parent. Some other plants were conspicuous by their scarcity or absence. Brachypodium sylvaticum (False Brome), Glechoma hederacea (Ground-ivy) and Hydrocotyle vulgaris (Marsh Pennywort) were recorded only once, Rubus fruticosus agg. (Bramble) and Teucrium scorodonia (Wood-sage) only twice, while Oenanthe crocata (Hemlock Water-dropwort), which becomes very abundant on lower ground, was entirely absent.  Luke, with Peter, Dorothy and James, made our only record for Carex laevigata (Smooth sedge) in the marsh above Cowgill upper reservoir.  This is another species which becomes much commoner a little further west.
At Lamington, the lower ground of the Baitlaw estate policies yielded a number of more or less naturalised species, including Tellima grandiflora (Fringecups) and Humulus lupulus (Hop), a first record in the southern half of the county for both of these, as well as our only records for Vinca minor (Lesser Periwinkle) and Arum maculatum (Lords and Ladies) and an unexpected patch of Veronica hederifolia (Ivy-leaved Speedwell), very scarce in the county.  In nearby Coulter a wall was pink with Erinus alpinus (Fairy Foxglove), uncommon so far inland, while the burnside woodland contained a large quantity of Populus x canescens (Grey poplar), suckering freely and varying from close to P. tremula (Aspen) to occasional mealy shoots approaching P. alba (White Poplar).
At Elvanfoot, Angus and Peter found an unexpected raised bog extending on both sides of the gully of the Elvan water, which gave our only sighting of Vaccinium oxycoccos (Cranberry), growing in a number of patches in both parts of the bog.  Crawick Moss, towards the Dumfries-shire march, was explored by Angus and Dorothy in hope of refinding a 1970s record for Carex magellanica (Tall Bog-sedge) but drainage had clearly taken place in the interval, and in the small areas of bog remaining the most interesting find was a good patch of Carex aquatilis (Water sedge).
Several outings explored the hill flushes in vaious localities, but with generally rather similar results. Strikingly frequent everywhere in these habitats was Briza media (Quaking Grass), which is very scarce further west, accompanied by the usual suite of small sedges, along with Galium uliginosum (Fen Bedstraw), also rare further west, and Triglochin palustris (Marsh Arrowgrass).  Less frequent finds included Parnassia palustris (Grass of Parnassus) above Cowgill and Coulter, Selaginella selaginoides by the Carsehope burn in the south and above Camps reservoir, and Eleocharis quinqueflora (Few-flowered Spikerush) above Coulter and Camps.  We were disappointed to find Sedum villosum (Hairy Stonecrop) only once, by John, Dorothy and Janey above Camps reservoir, despite searching in many other places.  It is a Southern Upland speciality, but is thinly scattered and seems to be decreasing around the edges of its range.  In the Daer valley John, Andrew and Liza found Saxifraga hypnoides (Mossy Saxifrage) and Saxifraga stellaris (Starry saxifrage) by the Carsehope burn and the latter also in Thick Cleuch. Cochlearia pyrenaica (Pyrenean Scurvy-grass) was not infrequent by the hill burns, and was found washed down in river gravels as far as Crawford.
Drier hill turf also had its characteristic species.  Viola lutea (Mountain Pansy) was recorded in twelve tetrads, Carex caryophyllea (Spring Sedge) in eleven and Linum catharticum (Fairy Flax) in nine. Among more notable species, Helianthemum nummularium (Rock-rose) was seen in three tetrads, Antennaria dioica (Cat's-foot) and Aira caryophyllea (Silver Hair-grass) each once only. Koeleria macrantha (Crested Hair-grass), found by Luke's group at Cowgill 'on a steep bank with Rockrose' was the first vc record in the date-class and a first ever for the hectad.
In the generally dull country around our base the most striking feature was a steep and high roadside bank completely dominated by Meum athamanticum (Spignel) for about 100m. This colony of several thousand plants flowering profusely was by far the largest that anyone in our party had seen.  There are a few records for this species in the vicinity, but the size of this colony (first recorded in 2010) shows that it is capable of rapid increase when conditions are propitious. The most striking companion plant, also flowering abundantly, its rich crimson and purple flowers and glaucous foliage contrasting with the brilliant white and green of the Spignel, was Lathyrus linifolius (Bitter Vetch).
As well as recording, our outings afforded many opportunities for teaching and learning, and we all went away with new skills to practise and new species to look out for.  It is hoped that the experience of the week might encourage some participants to consider taking a share of the vacant VRC role before too long, since despite our efforts much work remains to be done in Lanarkshire before Atlas 2020.