Latest botanical news
Scroll down to read about BSBI events and activities, new resources on the website, scientific papers, forthcoming conferences and other botanical news items from BSBI and partners.
Go straight to the BSBI News & Views blog where you can also view 60+ blogs by BSBI members.
Check out our Twitter feed (on left) and Facebook page (icon above right). 
Download eNews each month - it's free and you don't need to be a BSBI member.
Join BSBI to receive 3 issues of BSBI News each year and have online access to New Journal of Botany.
Contact Louise to share your news, views and botanical stories. For media enquiries and press releases, please visit our Publicity page.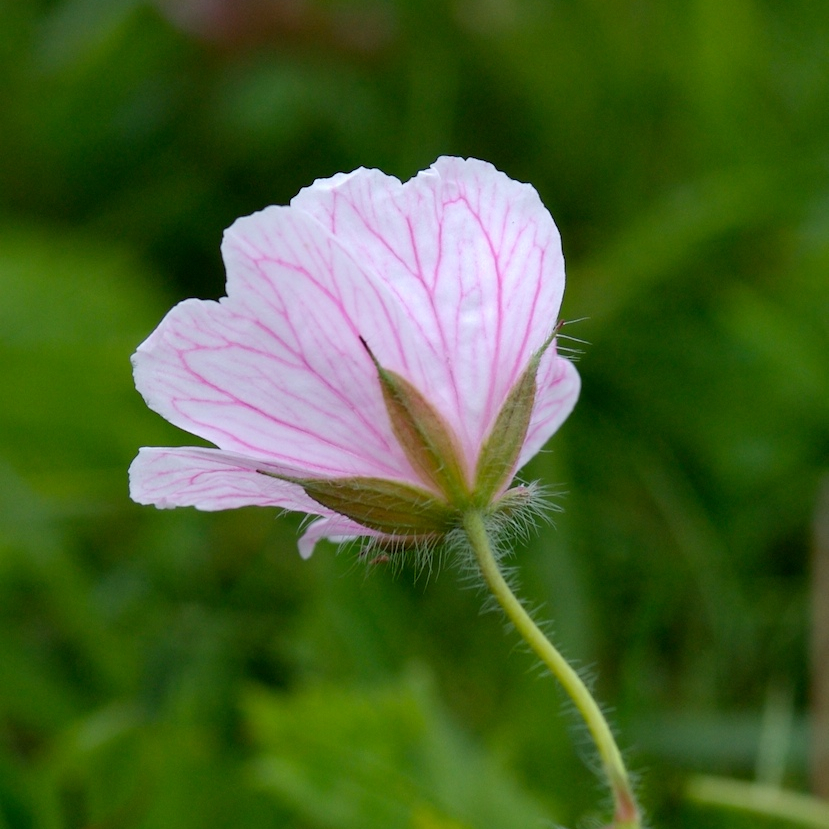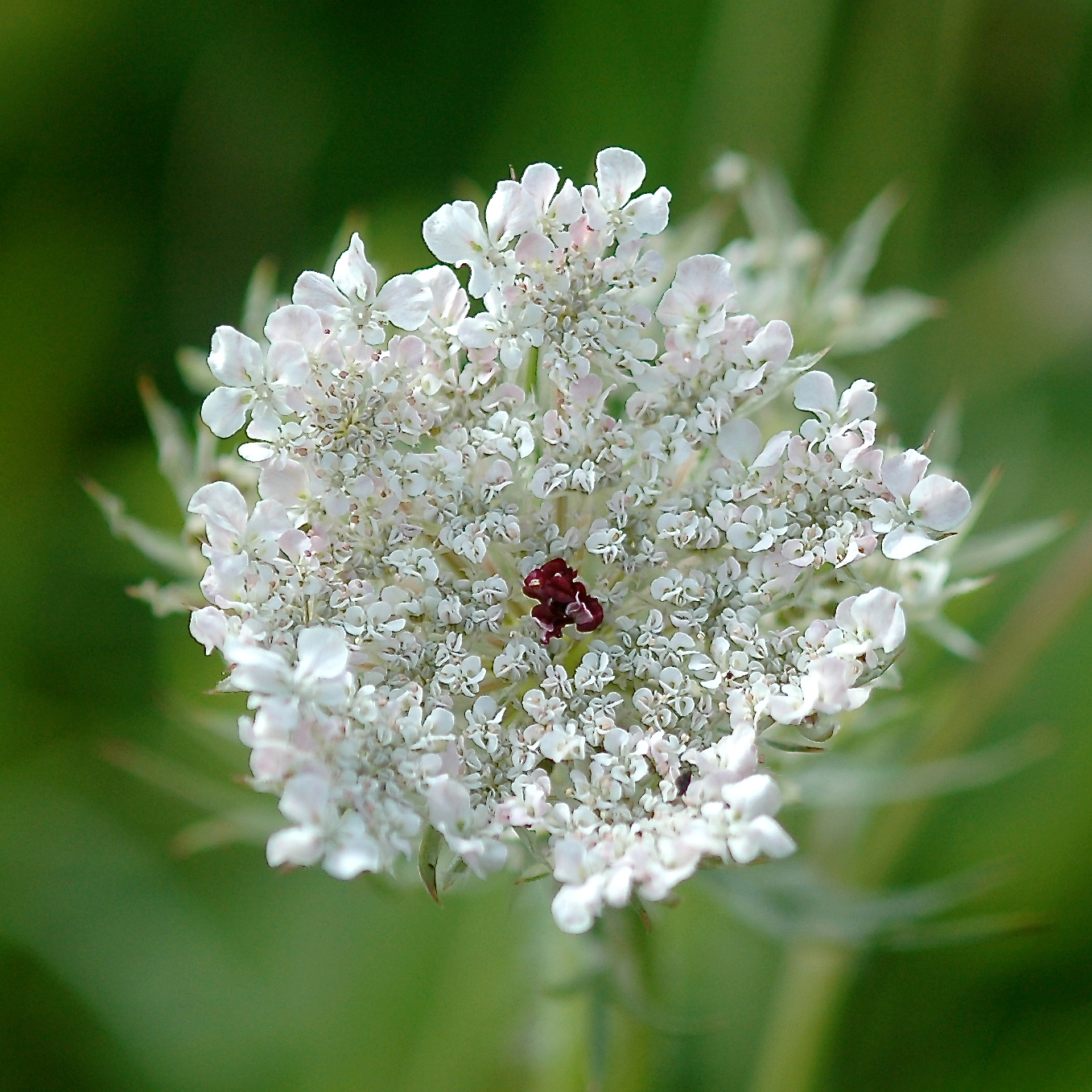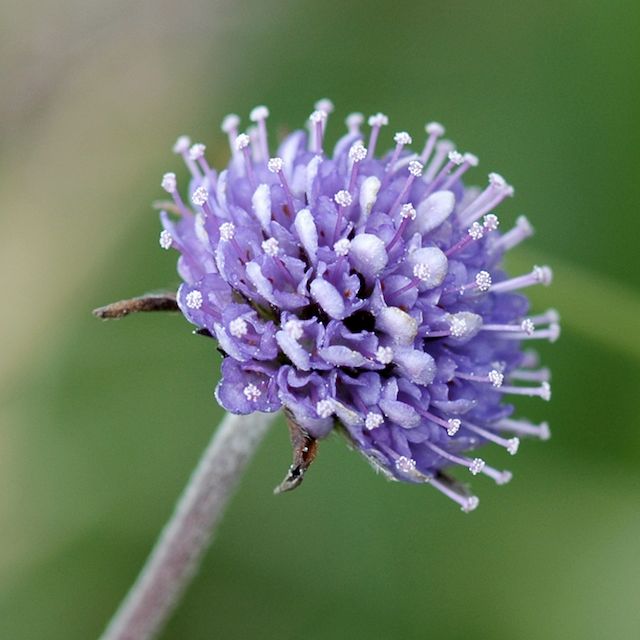 Latest botanical news
August eNews is out...
and it's a bumper issue! Several very interesting notes by Andy Amphlett, County Recorder for Banffshire, on horsetail hybrids and on cow-wheats, alongside lots of helpful advice for botanical recorders from Jim McIntosh (BSBI Scottish Officer and editor of eNews), a farewell note from Projects Officer Bob Ellis who retired at the end of July, and some exciting news from John Poland about the Vegetative Key to the British Flora. Head over to the Publications page to download your free copy of eNews now.
The future for biological surveys
BSBI members are invited to attend a forthcoming Linnean Society Symposium titled 'What is the Future for Biological Surveys? Are specialists for key taxa at risk of becoming extinct?' One of the speakers will be Chris Metherell, BSBI's incoming President. The Symposium takes place on 7th September, 11am – 4.30pm, in the Linnean Society's Meeting Room in Burlington House, Piccadilly, London. More here.
How will climate change affect our wild flowers?
BSBI's Head of Science Dr Kevin Walker is a co-author on a newly published paper in the journal Biological Conservation which assesses the impact of climate change on the distribution of over 3,000 British plants and animals across 17 taxonomic groups. Click here to download the paper in full.
Vegetation monitoring
Click here to download 'Long-term vegetation monitoring in Great Britain - the Countryside Survey 1978-2007 and beyond'.
Garden plants and invasive species
In 2015, BSBI members contributed to a survey aimed at trying to identify garden plants likely to become invasive in future. The authors have now published a paper based on the data collected. You can read 'Integrating invasive species policies across ornamental horticulture supply chains to prevent plant invasions' in full by clicking here.
BSBI Training Grants helping budding botanists
On the BSBI News & Views blog: the first blogpost of the year by a recipient of a BSBI Training Grant. Click here to find out how BSBI member Shane was able to improve his sedge ID skills thanks to the grant he received.
Are Beech trees native to Scotland?
According to researchers at the University of Sterling - yes they are! More here or go straight to the abstract. The full paper appears in the latest issue of Journal of Biogeography.
Book now for NASSTEC Conference on Seed Quality of Native Species
This conference takes place at RBG Kew 25-29 September 2017. Book or submit an abstract by 30th July. The conference programme is here and you can register here. 
New paper on change in Scottish grassland vegetation
Click here to see the abstract of 'Forty years of change in Scottish grassland vegetation: Increased richness, decreased diversity and increased dominance' by Mitchell et al. newly published in Biological Conservation.
On BSBI's News & Views blog throughout June...
We published nine reports from the BSBI Summer Meeting including one about the presentation of the Presidents' Award; a note on training events for the National Plant Monitoring Scheme; a reminder about the NBN Awards for Biological Recording; info and booking details for the forthcoming Grassland Conservation Conference at Edge Hill; a report about the Kerry BSBI event and finally a first-person piece by volunteer Shane Brien who, under the expert supervision of Maria Long, BSBI Irish Officer, is learning to digitise botanical records. 
The State of the World's Plants 2017 report has been published by RBG Kew
The 2017 report builds on its predecessor (2016) by highlighting emerging trends threatening our global flora, examining likely future 'winners and losers' and looking at how the international community is taking action to maintain diversity and sustainable use. Download the report here: www.stateoftheworldsplants.com 
BSBI and five other wildlife organisations call for action to cut air pollution
Letter from BSBI and five other organisations published in The Guardian today, 15th June. More here.
And the Presidents' Award for 2017 goes to...
The award, which is presented annually by Presidents of BSBI and the Wild Flower Society, was this year given to Tom Humphrey in recognition of his work on the BSBI Database. Click here to read about the presentation, made by BSBI President John Faulkner at the BSBI Summer Meeting and here to read about the history of the Presidents' Award and some of the past recipients.
Lots of botanical activity in Co. Kerry
Co. Kerry played host in June to one of the highlights of BSBI Ireland's recording year: read about the #KerryBSBIevent here and here. There is also a new webpage for Co. Kerry here which links to the new local group's Facebook page. 
Species Accounts available to download
BSBI's Science Team have just added yet another Species Account, bringing the total to 79. This new one is for Orobanche reticulata; you can download all of them free of charge from the Species Accounts page here. 
Flintshire hosts BSBI Summer Meeting: Rare Plant Register for Flintshire now available
The BSBI Summer Meeting takes place in Flintshire in June. You can follow the action via daily posts on the BSBI News & Views blog and the Rare Plant Register for Flintshire is now available to download here. 
Latest botanical news from Scotland
New on the BSBI Scotland page: annual reports from County Recorders across Scotland; the Scottish Newsletter 2017 can now be downloaded; training opportunities for beginner botanists; read the annual report from Jim McIntosh, BSBI's Scottish Officer; and on the BSBI News & Views blog, read how Scottish recorders contributed to a survey of saltmarsh plants across Scotland.  
Friends of Oliver Rackham: newsletter
The 8th newsletter of the Friends of Oliver Rackham has been published - you can download it here.
Welsh 'domesday book for plants'
Wales has become the first country in the world to have published a Rare Plant Register for every county. Read the press release here and see reports on both the Welsh Officer's blog here, here and here and on the BSBI News & Views blog here, here and here.   
International Conference on Ecology and Management of Alien Plant Invasions
This conference takes place in Lisbon on 4th-8th September. To register or to submit an abstract, please visit their website.  
New paper in Nature using BSBI data
BSBI Head of Science Kevin Walker is a co-author on a paper published in the latest issue of Nature. Kevin tells us the paper is "based partly on David Pearman's first records database". The paper is titled 'No saturation in the accumulation of alien species worldwide' and you can download it here. 
Phone app or recording card?
Are you interested in apps for recording wild flowers on a smartphone? Or do you prefer to use a BSBI recording card and a pencil? Whether or not you took part in this year's New Year Plant Hunt, please have your say about apps for botanical recording here.  
BSBI County Recorder awarded MBE
Robert Northridge, Chair of BSBI Committee for Ireland, BSBI County Recorder for Cavan and joint County Recorder for Fermanagh, has been awarded an MBE in the New Year Honours List. More here. 
New Year Plant Hunt 2017
BSBI's sixth New Year Plant Hunt took place between 1st and 4th January. This year we were trialling a new app developed for us by colleagues at the Centre for Ecology & Hydrology. Follow the results on our New Year Plant Hunt website and on Twitter. If you participated in the Hunt this year, please take part in our survey here. BSBI's Head of Science Dr Kevin Walker will be analysing the records and a preliminary analysis is due to be published in late January (we're aiming for Monday 23rd.).
22 new BSBI Species Accounts published
BSBI Scientific Officer Pete Stroh has completed the latest batch of Species Accounts and they can now be downloaded free of charge here.
Vascular plant Red List for Ireland
A new Red List for the vascular plants of Ireland has just been published and can be downloaded here. The Red List is dedicated to BSBI's County Recorders and the foreword says: "This work could not have been undertaken without the huge contribution made by the BSBI Vice-county Recorders, past and present, whose records, gathered both in the field and from the literature, form the bulk of the BSBI's Vascular Plant Database and Distribution Database used in this analysis, and who kindly provided them for the Red List project – to them this Red List is sincerely dedicated." 
BSBI Photographic Competition
See winning entries from the BSBI Photographic Competition 2016, and read details of how to take part in 2017, here.
BSBI Annual Exhibition Meeting
Find out what went on at the (British & Irish) botanical world's annual get-together held on 26th November at CEH Wallingford. Most of the talks and many of the exhibits have now been uploaded to this page. 
Vegetative Guide to British Orchids
Mike Waller's 'Beginner's vegetative guide to orchids of the British Isles' has now been published and can be downloaded free of charge here.  
NBN Conference 2016: Review
The presentations and a summary of the workshops are available here.
BSBI Scottish Annual Meeting
You can now download presentations from the Scottish Annual Meeting, held in November 2016 in Perthshire. 
BSBI Annual General Meeting
The 2016 AGM was held at 12.30 on 26th November 2016 at CEH Wallingford and offered BSBI members a  chance to vote on items relating to the society's governance. Any member can raise a matter for discussion by contacting our Company Secretary Clive Lovatt in advance of an AGM. Copies of BSBI annual reports and accounts from recent years are always available to view and download here. 
Back copies of botanical journals
We have received several offers from members around the country of print runs of botanical journals, available free of charge to anybody willing to collect them. Titles include: Journal of Botany; The Naturalist (both from late 19th/early 20th century); Watsonia; BSBI Yearbook; and Botanical Society and Exchange Club Proceedings. If you are interested, please contact us and we can let you know what is available for collection in your area.
New paper on food for pollinators
Hicks et al.: Quantifying the Nectar and Pollen Resources of Urban Flower Meadows is available here and it's Open Access.   
Interesting new paper by BSBI member
Click here to read 'A systematic florula of a disturbed urban habitat: Pavements of Sheffield, England' by Oli Pescott.   
New service launched
CEH has just launched a new service for assessing the risk of the presence of  Japanese Knotweed. This new service is based in large part on data collected by BSBI members. Find out more here.
Interesting paper...
Markus Wagner (CEH) et al.: Cereal density and N-fertiliser effects on the flora and biodiversity value of arable headlands. More here.   
The State of Nature report 2016 has been published...
... and BSBI is proud to be a partner. More here about how BSBI's volunteers contributed plant data and our Science Team helped with the analysis. See the State of Nature infographic here and download the full report here. 
New site found for Killarney Fern
Images on left of gametophyte and sporophyte of Killarney Fern (Trichomanes speciosum) - a new site was found last weekend in West Cork, during the Cork Recording Event. 
Hybrid Flora awarded Engler Silver Medal and short-listed for Marsh Book Award 2016
More here and here. Many congratulations to co-authors Clive Stace, Chris Preston and David Pearman. 
J.P. Grime: Scaling up to Communities and Ecosystems
A commentary by J.P. Grime is available here on the Journal of Ecology blog on a set of papers (1965-2007) from the Journal of Ecology reproduced online in December 2013.
Sharing images of plants in bloom: #wildflowerhour
Every Sunday, 8-9pm, hundreds of people are using this hashtag to share images of wild plants seen in bloom during the previous week across Britain and Ireland. A few of those images are shared (with permission) down the left-hand side of this page. You don't need a Twitter account to see the images flooding in every Sunday - just click on the BSBI Twitter account or the #wildflowerhour live tab at 8pm.
BSBI has a new Finance Officer
Jane Houldsworth, BSBI Head of Operations, is pleased to announce the appointment of Julie Etherington to the role of BSBI Finance Officer. Julie takes up her post on the 5th of September and you can find out more here. 
BSBI Recorders' Conference
The BSBI Recorders' Conference was held in Shrewsbury over the long weekend of 2nd-4th September. A short report here and speakers' Powerpoints will soon be posted here. 
Plant species richness is increasing - according to long-term environmental studies
UK Environmental Change Network has published the results of studies carried out over the past twenty years. More here.  
Preliminary findings from the Orchid Observers project
Read the results so far: they are here on the Natural History Museum blog. 
 Two new Rare Plant Registers published 
Download the Rare Plant Register for Ayrshire and for Dumfriesshire here - you can also see all the counties for whom a Rare Plant Register has been produced. 
Arable wild flower App launched
CEH has launched an App to help farmers and landowners identify and record their arable wild flowers. More info here.   
Collecting seed for the Millenium Seed Bank
Read more here about BSBI Scientific Officer Pete Stroh's experience of seed collecting for the Millenium Seed Bank and how you can get involved. 
National Plant Monitoring Schemes: launched in Ireland, flourishing in Britain 
A Plant Monitoring Scheme has now been launched in the Republic of Ireland: more info here. Meanwhile the UK's National Plant Monitoring Scheme goes from strength to strength: check out the Spring newsletter here (article by Kevin Walker on page 5); read what Pete Stroh spotted while out surveying for the NPMS; find NPMS training sessions here.    
BSBI Communications Officer appointed
Jane Houldsworth, BSBI Head of Operations, is pleased to announce the appointment of Louise Marsh to the role of BSBI Communications Officer. Louise will be taking up the post with immediate effect and you can find out more here.
Five Island Bioblitz held in Ireland
New population of Teesdalia nudicaulis found at Thursley Heath NNR
Find out more here on the News & Views blog or read the Natural England press release here. 
New technical handbook on floodplain meadows
Now available to download from the Floodplain Meadows Partnership.  
Conference: National Recording Schemes and Societies - celebrating the past, looking to the future
The National Forum for Biological Recording's 2016 conference was organised in partnership with the Biological Records Centre and held on the 12th-13th May at Lancaster University followed by a field trip to the Forest of Bowland AONB on the 14th May.  
Presentations from the conference are available to download by clicking on the link. Recommended: Chloe Smith's presentation on using BSBI data to look at changes in our flora over 30 years. 
Are agricultural management and climatic change the major drivers of biodiversity change in the UK?
A recent Open Access paper in PLOS ONE titled 'Agricultural Management and Climatic Change Are the Major Drivers of Biodiversity Change in the UK' is available in full here. The paper is co-authored by BSBI Head of Science Kevin Walker and BSBI Scientific Officer Pete Stroh.   
Angiosperm Phylogeny Group
An update of the Angiosperm Phylogeny Group classification for the orders and families of flowering plants: APG IV was published on 24 March 2016. Early View access has now ended but the paper is available on pay-to-view here.   
Millennium Seed Bank
Can you help collect seed for Kew Gardens' Millennium Seed Bank? There are 500 species still to collect for. Read more...  
The Robert Pocock Herbarium Project
Robert Pocock was Gravesend's first local historian, printer, creator of its first public library and botanist. In the early 1800's he began a collection of local plants for his herbarium or dried plant collection. Long after his death, the herbarium was donated to the Natural History Museum in London. The herbarium sheets are still there, amongst many thousands of others, effectively 'lost' to us for 200 years! The aim of the project is to find this unique record of Gravesend's botanical heritage and make images of the plant specimens available to us all. To date we have found over 180 specimen sheets.
Follow our progress at www.pocockherbarium.blogspot.co.uk and on our Facebook pagehttps://www.facebook.com/pages/Robert-Pocock-Herbarium-Project/333265860142783. See images of the plants on Facebook and Flickr (links are on the website, or search for Robert Pocock Herbarium).