County Recorders
The vice-county recorders for VCC 69 and 70 are Mike Porter, Phill Brown and Jeremy Roberts, and there is an active group, the Flora of Cumbria Recording Group, which functions within Cumbria Wildlife Trust, and is currently involved in recording for the B.S.B.I. Atlas 2020 project.
Mike should be contacted on matters relating to recording of plants in the county.  
Cumbria botany online…
Have a look at the active new Facebook group for news items and discussion of any aspect of Cumbrian botany, at:
https://www.facebook.com/groups/CumbriaBotanyGroup/
A website, Cumbria Botany, still very much in development, is at:
Your comments, inputs, and ideas for the development of these sites will be welcomed.
The existing flora is A Flora of Cumbria (1997) by Geoffrey Halliday (published by University of Lancashire Centre for Northwest Regional Studies).
The Rare Plant Register of Cumbria by Mike Porter and Geoffrey Halliday was published in 2014. It is intended to make updated versions available for download in due course.
Both these publications are available from Summerfield Books www.summerfieldbooks.com/
A Flora of Cumbria gives the total of non-critical species recorded since 1970 as 1373 – an impressive indication of the range of habitats available, in such a relatively northern location.
The administrative county of Cumbria comprises the two vice-counties, 69 and 70, which have been treated together for botanical recording.
At 2,613 square miles (6,767 square kilometres) Cumbria is the third largest county in England (after North Yorkshire and Lincolnshire).
Its entire western boundary borders the Irish Sea, with important estuaries in the north (the Solway Firth), the southwest (the Esk and Duddon), and in the south, with the vast mudflats of Morecambe Bay.
To the north the wild 'Border' region abuts Scotland (vice-counties Dumfries, VC72; Roxburgh, VC80), and the eastern boundary, down the length of the North Pennines, meets the vice-counties of South Northumberland (VC67), County Durham (VC66), and Northwest Yorkshire (VC65).
In the southeast, Sedbergh District, actually part of VC65, is within the county of Cumbria, and was treated in A Flora of Cumbria and The Rare Plant Register of Cumbria. To the south is West Lancashire (VC60).
The landscapes of Cumbria are dominated by the two great masses of strikingly contrasting geology, morphology, aspect, and flora: the Lake District and the North Pennines. These face each other across the wide northward-running valley of the River Eden, with its vigorous tributary the River Caldew.
A description of the landscapes and some of the special plants of Cumbria is on the website, address above.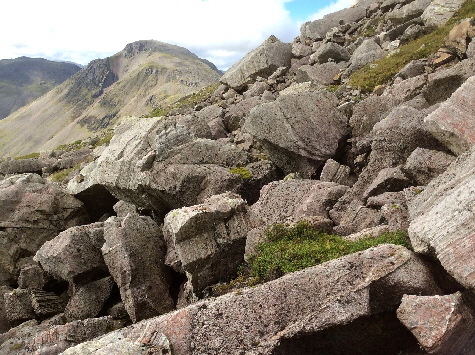 Meetings of the Flora of Cumbria Recording Group for 2016
Do join us, whatever your level of skill, and if you are a 'new starter' don't be shy of asking – and asking again! Please contact the leader, where a mobile phone number is given, close to the day of the meeting.
Please consult the BSBI's Code of Conduct and Safety in the Field documents beforehand – both are available to download via the Field Meetings page.
All meetings start at 10 a.m.
SD38 Newby Bridge – Monday 30th May (Leader Mike Porter). Meet and park at SD325895 near Ash Slack, Ickenthwaite.
NY43 Greystoke – Tuesday 21st June (Leader Phill Brown). An opportunity to explore and record the area around Greystoke Castle (NY435309), arranged by Phill. Summerground Crags and Wood, Gillcambon and Greystoke Forest all look interesting. Park in front of the castle itself.
NY24 Wigton and NY25 Kirkbride – Wednesday 13th July (Leader Mike Porter). Meet at Natural England (South Solway Mosses) picnic spot and car park on west side of Wigton-Kirkbride road GR NY237539.
NY20 Scafell (Blea Tarn area) – Thursday 4th August (Leader Jeremy Roberts). Meet at Blea Tarn car park on minor road between Little Langdale and Great Langdale, above and to the east of Blea Tarn GR NY295043.
NY45 Carlisle (east) and NY44 Southwaite – Friday 26th August (Leader Jeremy Roberts). Meet at the parking place in High Stand Plantation, reached by turning off the minor road between Armathwaite and Cumwhitton and situated at GR NY497485.
NY63 Cross Fell (Blencarn and the area below Cross Fell) – Monday 12th September (Leader Phill Brown). Meet at east end of Blencarn where track heads up towards Cross Fell GR  NY639311.
Contact Mike Porter in case of queries.
Phone numbers: Phill: 07871 608 902; Mike: 07803 349 861; Jeremy: 07849 431 732
BSBI Annual Summer Meeting – Lowland Cumbria – Thursday 19th to Monday 23rd May. BSBI members will already have details of the BSBI Summer Meeting based at FSC Blencathra Centre, with guided excursions on Friday 20th May, and recording days on Saturday and Sunday, 21/22 May.