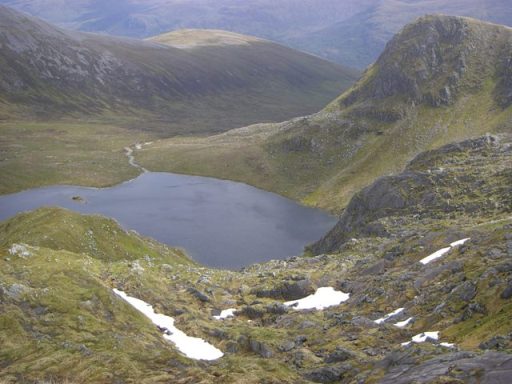 Brief report for 2016: Botanical Recording in Easter Ross v.c. 106
2016 has followed the usual pattern, with recording effort concentrated in the summer months, but also spread over the whole year. A small study suggested that there was some advantage in supplementary winter recording and another field survey indicated that there may be a gain from repeated visits to a site in the same season, even when the total amount of time spent is the same.
Peter Wortham has once more made a major contribution to the recording work and I am also grateful to Mary Dean and several other individual and local societies. Mary Dean and I led a successful field meeting at Dingwall in collaboration with the Botanical Society of Scotland as part of the urban flora project. 4 species of orchid were found in the town including Neottia nidus-avis (Bird's-nest Orchid).
We now have more than 10 records from all but 33 of our approximately 1000 tetrads. However a great deal remains to be done in recording and refinding species and we are well short of our targets in many places.
Another new site for Linnaea borealis (Twinflower) was found by Forestry Commission staff north of Alness and there are now 4 known sites for this species, which was previously thought to be extinct in VC106.
In the coming year recording effort will continue and another urban flora day is planned for the 24th of June at Fortrose on the Black Isle. 
County Recorder
Brian Ballinger
5 Shaftesbury Park, Dundee, DD2 1LB
or
Upper flat, Station House, Fearn Station, by  Tain, Ross-shire, IV20 1RR
E-mail: brian@garrickwood.org.uk