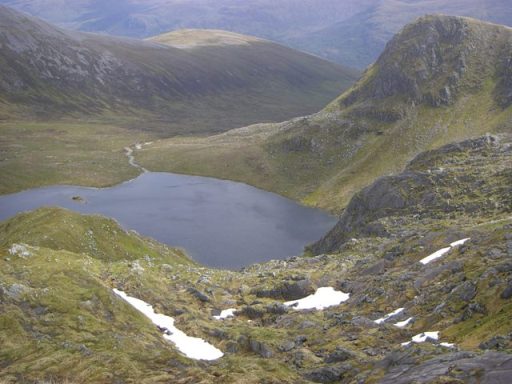 Brief report for 2014: Botanical Recording in Easter Ross v.c. 106
Recording has progressed well in 2014 with many previously unrecorded areas being visited. Once more I am particularly grateful to Peter Wortham for his major contributions, particularly in the mountainous west of the vice-county.
Mary Dean and I organised a successful two day BSBI field meeting in July, visiting the Dornoch Firth area. The Morrich More forested dunes have been partly cleared and Equisetum variegatum  (variegated horsetail) appears to have recovered well. Centaurium littorale (seaside centaury) has also been found again. On the second day we viewed the large population of Carex recta (estuarine sedge) near Bonar Bridge and there was a new vice-county record for Mentha requienii (Corsican mint) in the shingle of the River Carron.
The Inverness Botany Group paid visits to Inver, Loch Kinellan and the Fannich Dam. At the latter site we were pleased to find a new site for Hammarbya paludosa (bog orchid), only the third recent record in Easter Ross. Other groups and individuals also made valuable contributions during the year.
I reviewed plants in some urban settings and new finds included the first recent record for Sherardia arvensis (field madder) in VC106 at Alness Station. It was later also found at Inver.
During the year there were two new 10km square (hectad) records for  Betula nana ((dwarf birch) and one each for Vaccinium microcarpum  (small cranberry) and Arctostaphylos alpinus (arctic bearberry). The persistence of several plants of Oxytropis halleri  (puple oxytropis) at Nigg was confirmed and discussions continue about the management of the sites of this plant.