Membership Special Offer
*NEW* Check out our Membership Special Offer which runs from 1st October until 31st December 2017: if you take out a subscription for 2018, your membership will start at once, so you get up to three "free" months. You will receive your membership welcome pack within days of sending us your completed membership form and will then have immediate access to all the services shown below, such as expert plant referees, online access to our scientific journal, money off BSBI publications such as The Discovery of the Native Flora of Britain and Ireland... Scroll down to see the full list of BSBI membership benefits! 
BSBI has around 3,000 members from Britain, Ireland and beyond. Members receive the following benefits:
Three member newsletters per year.
Online access to our scientific journal, New Journal of Botany (three issues per year).
Access to our network of expert referees on hand to assist in identification of difficult groups.
Access to the host of field meetings, conferences and other events run throughout the year.
Full contact details for botanists and local groups in your area.
Discounts on BSBI publications from Summerfield Books.
Joining is simple and we have a range of payment options available. Please take the following steps:
1. Download a Membership Form by left-clicking once on the link. The form is also available as a  Word document so you can use whichever version you prefer. Fill it in, save it to your computer and then email it as an attachment to Gwynn Ellis, the membership secretary, or post it to him at 41 Marlborough  Road, Roath, Cardiff, CF23 5BU. If you hit any problems, email us for help.
2. Then choose a payment option:
Direct Debit (print the form, sign it and either scan and email it or post it to the Membership Secretary)
Online payment (use the button to the right)
Cheque or postal order (made payable to BSBI and posted to Membership Secretary, 41 Marlborough  Road, Roath, Cardiff, CF23 5BU)
Bank transfer. Contact us for our bank account details.
3. Complete the GiftAid form (if you wish to). 
Senior Members
Members who have been with the Society for at least 10 years, are over 65 and not in full time employment, may apply to the Membership Secretary (Gwynn Ellis) to have their subscriptions reduced to a 'Senior'  rate.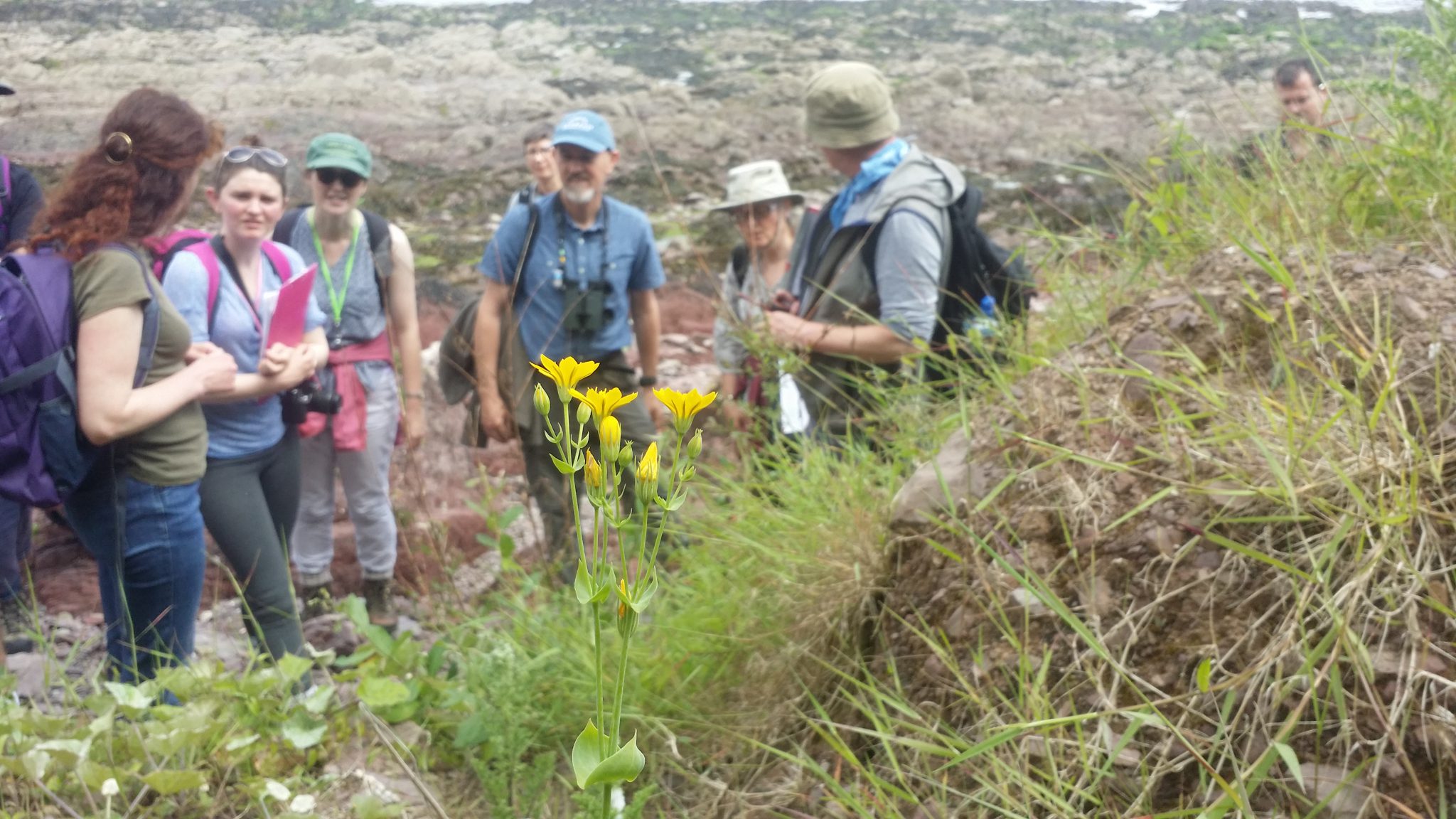 Membership Secretary
Our Membership Secretary is Gwynn Ellis. You can contact him on membership matters, including change of addresses, at 41 Marlborough  Road, Roath, Cardiff, CF23 5BU.
Making an online payment
You can pay your subscription online using the secure Paypal system (if you don't have a Paypal account you can still pay online using a debit card). There are two Pay Now buttons below for standard membership categories, so you can pay in either sterling or euros.
Please use the 'Instructions' field below to add your membership number (if you are renewing your subscription) or to tell us that you are a new member.
Membership Secretary Gwynn Ellis says: "Don't forget, I can't post your membership welcome pack to you until I receive your completed membership form!"
The Pay Now button below allows you to put in the sum that applies to you and set your own payment for other membership categories, subscriptions to BSBI News, etc. Please use this button to pay any non-standard amount.