BSBI aims to support and encourage everyone with an interest in botany, whether you're a beginner or an expert, amateur or professional. 
See interesting plants in new places
Meet fellow wildflower enthusiasts
Learn more about botany, whatever your skill level
Develop a specialism, improve employment prospects
Contribute to plant science and conservation 
Ten Helpful Hints for Getting Started in Botany
1. Try this leaflet by our Training Team called 'So You Want to Know Your Plants'. 
2. This review of some of the wildflower ID books currently available should be helpful if you are thinking of buying one.
3. The most useful ID books have some kind of key in them as well as images. The keys can seem a bit daunting at first but this helpful Facebook group takes you through the process. 
4. You're going to need a handlens to get up close and personal with those wild flowers. There's a good range of high quality ones here or try Googling 'hand lens x 10' for cheaper options, although they may not last as long.
5. Once you're out in the field with your new ID book and handlens, it's only a matter of time until you get stuck - don't worry, it happens to all of us! If you have a camera or smartphone with you, take a photo of your mystery plant and tweet it to us or post it on our Facebook page.
6. Or post a photo on iSpot and ask for help with identifying your plant.
7. This free online ID key is also very easy to use.
8. There are many different kinds of plant ID and botany courses listed on our Training page. Here are a few short courses running this year and aimed at beginners - click on the links to see details: the Ashmolean Natural History Society, the Field Studies Council, University of Leicester Botanic Garden and the Species Recovery Trust. 
9. If there isn't a training course near you, then how about this on-line identification course? It's aimed at beginners and many of the tutors are BSBI members. 
10. Did you know that BSBI has two expert plant referees dedicated to supporting beginners? This is one of the many perks of BSBI membership, which supports you as you get more involved in botany, so you may want to think about joining us at some point. More info here.   
If you use social media, why not follow us on Twitter or Facebook (icons top right) and check out our News & Views blog to see what BSBI botanists are doing and if you'd like to get involved?
How to get involved
There are lots of different ways to get involved, depending on your location and interest. You can find your nearest local group, or contact the county recorder in your area, or come along and meet us at one of our national field or indoor meetings - most are free and are open to members and non-members alike, and you will be warmly welcomed.
If you are a beginner botanist, our field meetings for beginners can help you pick up helpful identification tips and you can start recording what grows where in your area, or check out our recommended training courses. If you are completely new to botany, we hope you like our Ten Helpful Hints for Getting Started in Botany.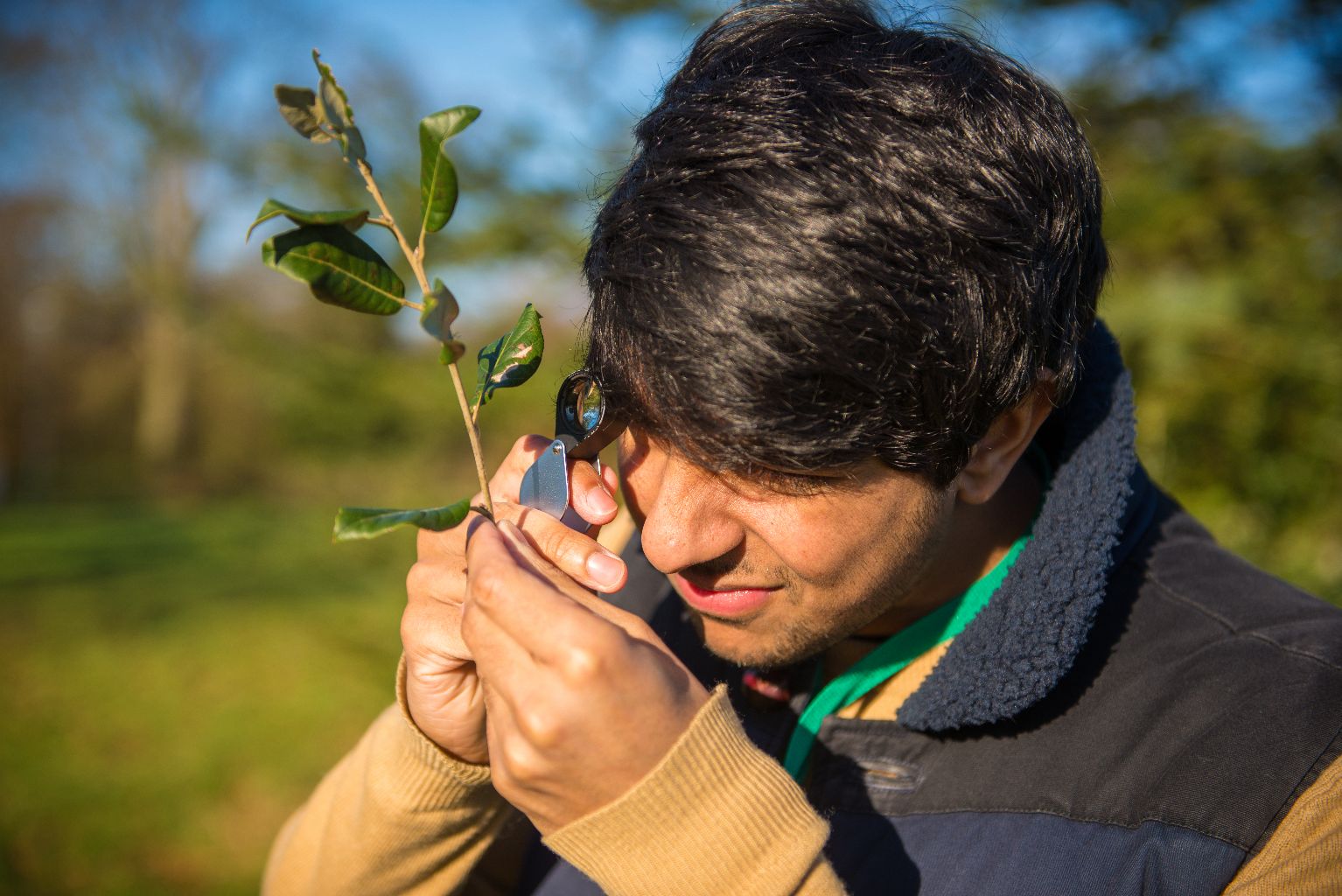 Developing your botanical skills with BSBI members and professional tutors, who can teach you scientific techniques for identifying plants, is more enjoyable and much more effective than struggling on your own.
We encourage you to use BSBI resources (most are free online) but the best way to learn more about plants is to meet BSBI members and join the growing community of British and Irish botanists.