The sixth BSBI New Year Plant Hunt takes place between 1st - 4th January 2017. We hope you will join us to find out which wild or naturalised plants are in bloom at New Year across Britain & Ireland. 
How to Take Part
The rules are simple to try to keep data comparable between different areas and over different years:
1. Pick one day between Sunday 1st and Wednesday 4th January 2017, when the weather is decent enough to record in.
2. Record wild and naturalised plants (but not planted or garden species) in flower. Please check plants are actually flowering – that catkins are open, that grasses have open florets, stigmas or anthers on show etc. 
3. Record for up to 3 hours (you can "stop the clock" for tea-breaks and comfort stops!). You can contribute as many different lists as you like from different areas as long as you don't exceed the 3 hour limit for each new list.
4. Send us details of what you saw with photos if possible please: tell us which species you recorded (we can help with identification if you are stuck!), what your name is, and where and when you saw the plants in flower. There are several ways to do this - see the box on the right.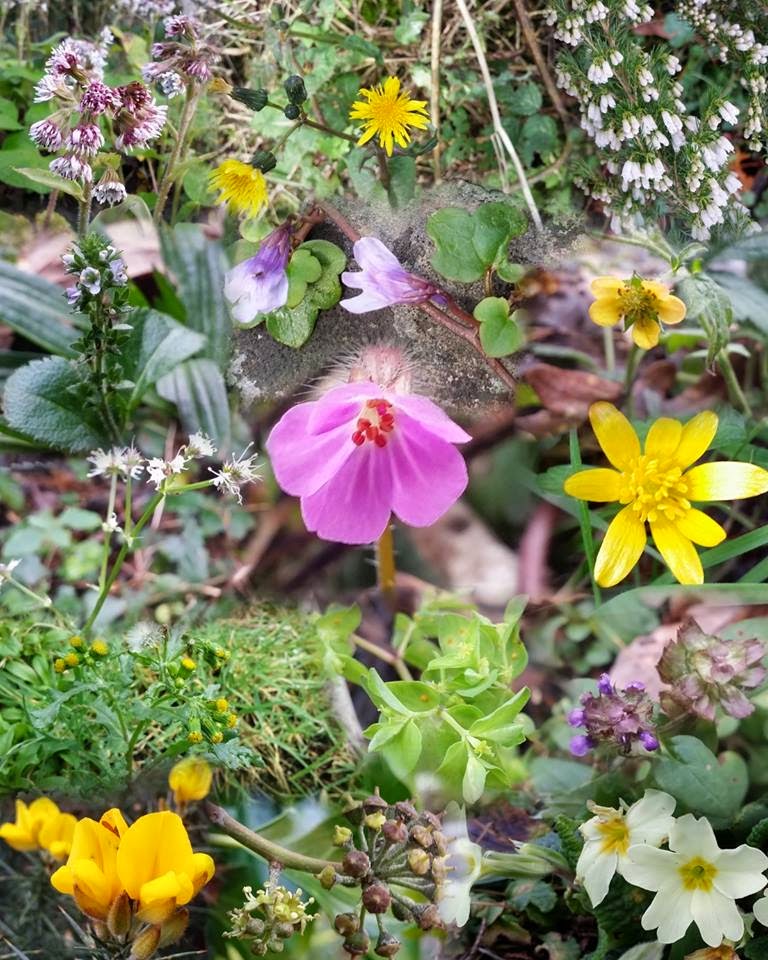 The new app!
Download and use the New Year Plant Hunt app, developed for us by colleagues at the Centre for Ecology & Hydrology, which we are trialling for the first time this year. Records submitted via the app, once validated, can be added to our database and will help inform our research. The app is available for iPhone here, for Android phone here and we hope to have a desktop version available before Christmas.  
You can still post your finds on the BSBI Facebook page but they won't be added to the database.
Or you can tweet them to us at @BSBIbotany using the hashtag #NewYearPlantHunt - a great way to share photos but again, we won't be able to add all these finds to our database so records submitted this way won't add to our knowledge.
You can email Ryan, Kevin and Louise at nyplanthunt@bsbi.org if you have any questions about the new app. 
In 2017, please don't use this form to send us your records - the New Year Plant Hunt has become so popular that we can no longer process records this way, sorry!
New Year Plant Hunt results
During the 2016 New Year Plant Hunt, 653 species were recorded in bloom between 1st and 4th January. 865 botanists took part from 108 vice-counties across Britain and Ireland; between them, they submitted 9,265 records. More on those results here: New Year Plant Hunt 2016
Read the press release here.
Find out how The Independent covered the story in January 2016.
For more results and in-depth analysis, please follow our News & Views blog. 
View Ryan's New Year Plant Hunt presentation here. 
Find out about 2015 results here.