Irish BSBI Conference 2016
12 & 13 March at the National Botanic Gardens. We had a great conference, with a series of interactive workshops, and a number of great talks. Below are some of the talks for you to download and view.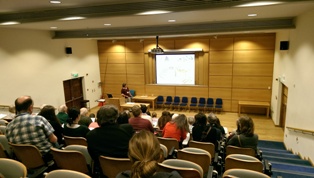 New Year Plant Hunt 2016 Irish stats
50 plant lists submitted
235 species recorded in bloom
53 species on the longest list
22 species = average list
18 VCs had data submitted
Well done to all who took part.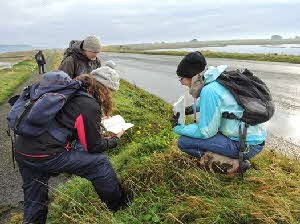 Mayo Recording event, 27 Jul - 3 Aug 2015
Aimed at helping with recording for Atlas 2020, the Mayo Recording Week 2015 was a phenomenal success! 42 botanists took part, and collected a whopping 10,824 plant records from 132 monads (1x1 kmsqs) in 33 hectads (10x10 kmsqs) all across Co. Mayo in 8 days. It was great fun with lots of new contacts and friends made.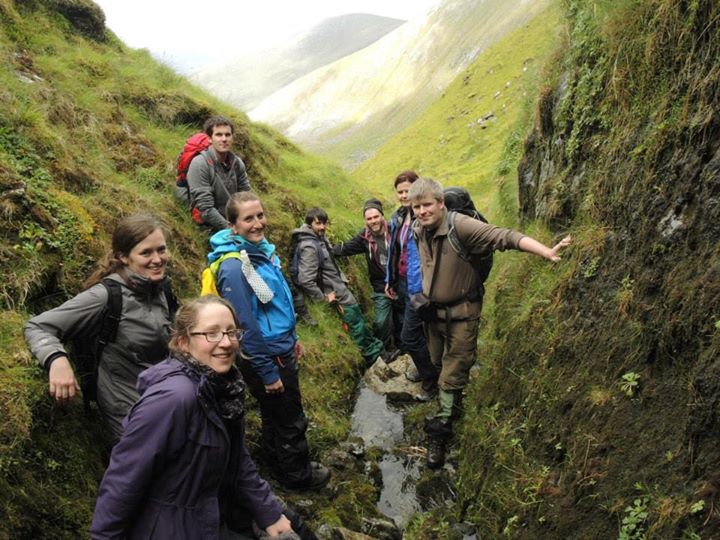 Irish BSBI field meetings
We have an exciting schedule of field outings for 2016. Click on the link to download the  BSBI Irish Field Programme 2016. Please print and/or post as a flyer, or see the map and summary below for an overview.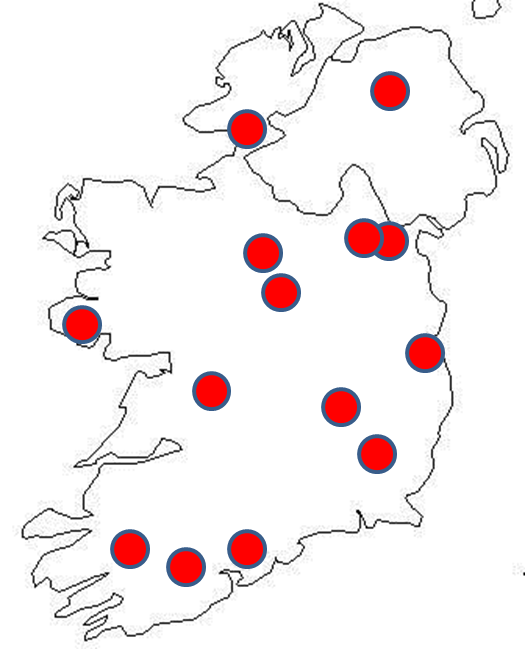 Feb 13 – Euphrasia workshop (part 1), NBG
May 21/22 – North Kerry
May 28/29 – West Galway
June 4 - Leitrim
June 18/19 - Cavan
July 10 – Monaghan
July 16 – Laois
July 22/23/24 - Longford
July 30 – Carlow
Aug 6/7 – East Donegal
Aug 13 – Derry/Londonderry
Aug 20/12 – South-east Galway
Sept 1/2/3/4 – Cork
Nov 12 – Euphrasia workshop (part 2), NBG.
Click here for full details. Please feel free to share or 'print and post' this flyer. All welcome to BSBI field meetings!
Irish Species Project (ISP) 2014-15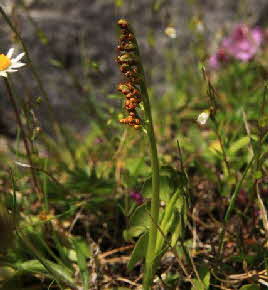 The ISP has been running over the past two years, and recording cards are almost all in. Data analysis will begin soon, and updates will be posted here. So far: over 200 cards received from over 54 particpants in 29 VCs.
Click on the links below to see the species profiles (kindly hosted by NBDC):
News
>> Sign up for the BSBI sedge ID day - June 17th, 10.30-16.30, at Castle Saunderson International Scout Centre, Co. Cavan. Flyer here with info on how to book. Led by Robert Northridge, County Recorder for Fermanagh and Cavan.
>> Irish BSBI Conference - 12/13 Mar 2016 - exciting programme included workshops, one-to-one support, talks, and even a table quiz! Click on links in column 1 for some of the talks. Or click here for first-hand reports and images from the conference.
>> New Project - January to May 2016 - The Spring Flowers Project - send in your records online for 14 spring-flowering plants - jointly run with NBDC (National Biodiversity Data Centre) - click here to take part.
>> Spring 2016 issue of Irish Botanical Newsletter out now, see below.
>> BSBI field meetings schedule for Ireland now available, see middle column.
>> New Irish VCR Newsletter (December 2015) available - see below. 
Irish Officer
Maria Long, BSBI Irish Officer, National Botanic Gardens, Glasnevin, Dublin 9, Ireland.
Email: maria.long@bsbi.org
Telephone: 00 353 87 2578763
Newsletter for Irish VC recorders
The Rough Crew
The Rough Crew will record in places that are relatively inaccessible and a challenge to get to, such as remote mountain areas and offshore islands, and have consequently suffered from a lack of recording. If you like a challenge, are reasonably fit, enjoy remote and wild places, and are an experienced botanist, enthusiastic beginner or somewhere in between, then the Rough Crew is for you. We have an informal email list - to be included email Rory Hodd: rlhodd@gmail.com.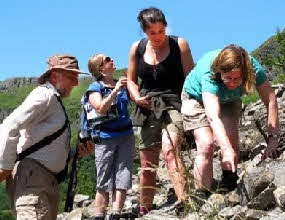 Recording Centres in Ireland
The National Biodiversity Data Centre (NBDC) is based in Waterford. From their website you can access maps and often details of records.
In Northern Ireland there is the Centre for Environmental Data and Recording (CEDAR), which holds more than a million vascular plant records on its databases. The Centre is happy to accept new records. Data cannot be obtained directly from their web site, but is accessible via an Information Request (email or post). Maps are displayed via the Flora of Northern Ireland.