When and how to hunt for plants in bloom
The rules are simple to try to keep data comparable between different areas and over different years:
1. Pick one day between Wednesday 1st and Saturday 4th January 2020, when the weather is decent enough to record in. You can go out plant-hunting on your own, with friends and family, or you can join one of the group Hunts happening across Britain & Ireland - details here.
2. Record wild and naturalised plants (but not planted or garden species) in flower. Please check plants are actually flowering – that catkins on trees are open, that grasses have open florets, stigmas or anthers on show etc. Please don't include ferns, mosses, fungi or lichens - none of these has flowers!
3. Record for up to 3 hours (you can "stop the clock" for tea-breaks, lunch and comfort stops). You can contribute as many different lists as you like from different areas as long as you don't exceed the 3 hour limit for each new list.
4. Use our recording app to send us details of what you saw, with photos if possible please. The app is very user-friendly and we can help you with identification if you get stuck - just email the Support Team.
If you found nothing in bloom - please let us know anyway. Nil records are important too and will feed into the analysis. Just email us the grid ref for the area where you hunted and head your email 'Nil records found here'.
First time taking part in the Hunt? New to this botany lark? Don't worry, we've put together some useful links and tips if you are just getting started with plant-spotting.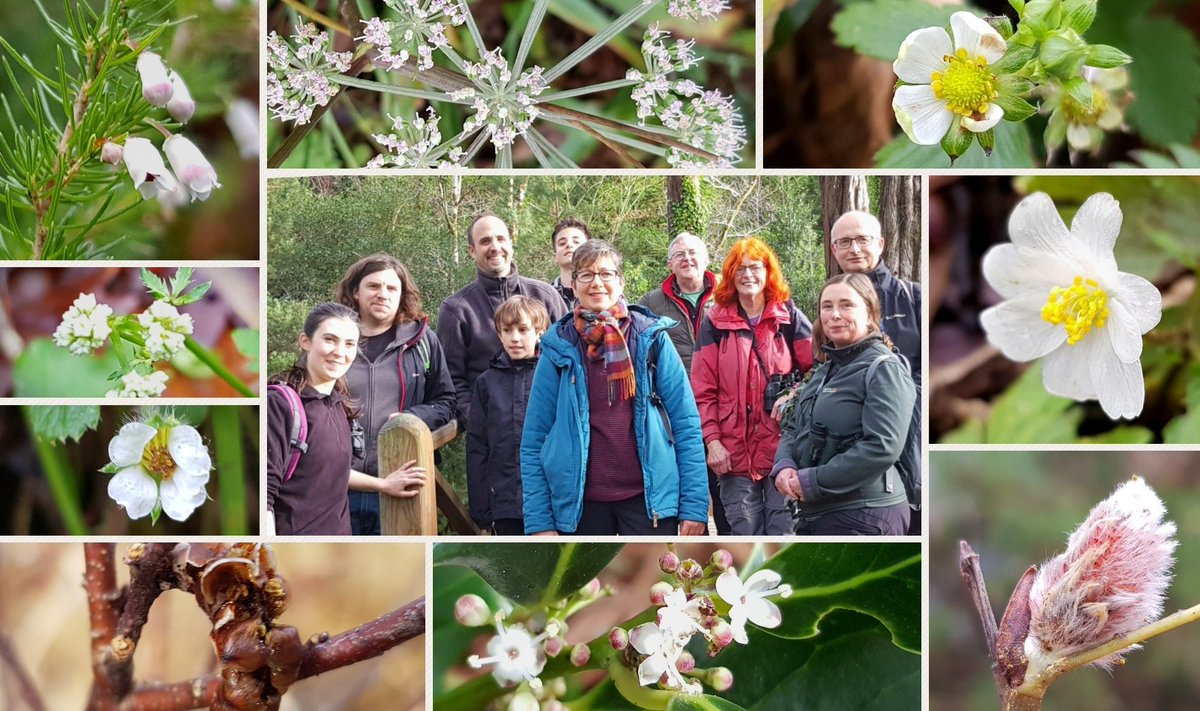 How to send in your New Year Plant Hunt records
We have an updated New Year Plant Hunt app (recording form) for use in 2020.
The "app" works on all phones (Apple/iPhone, Android, Windows), tablets and computers.
Please make sure you are using the 2020 version of the app - it's even more user-friendly than old versions still available from the Apple and Android stores, so be sure to delete any old versions from your phone.
You can use the app on your phone while you are out recording, or on your computer once you get home. It's free, quick and easy to download (from our NYPH website only) and there's no registration required.
Click here for full instructions on how to use the app.
Records and images submitted via the app, once verified, will appear on this Results page. Click on the marker on the interactive map to see the list of all the plants recorded there.
If you run into any problems using the app, you can email us at

[email protected]

Find out about group New Year Plant Hunts organised by local botany groups. You can also contact your County Recorder here to find out what they are planning.
Nil records are important too, so if you found nothing in bloom in your square please let us know. These data will also feed into our 2020 New Year Plant Hunt analysis.
We hope you will also tweet your finds to us at @BSBIbotany using the hashtag #NewYearPlantHunt - these tweets will be streamed to the New Year Plant Hunt website.
You can also post your finds on the BSBI Facebook pages for UK and Ireland and on the BSBI Instagram account. But finds posted on social media can only be included in the final total if you also send them to us via the app.
The deadline for getting your records to us is midnight on Tuesday 7th January.
You can email the New Year Plant Hunt Team if you have any questions about this year's Hunt and how to record.
Everyone is welcome to take part in the New Year Plant Hunt - you don't have to be a BSBI member or an experienced botanist - and we'll help you if you get stuck: a few tips here to get you started.